Malta, formerly known as the Melita and known as the Republic of Malta. It is the world's tenth smallest country in area and the fourth-most densely populated sovereign country. The capital of Malta is Valletta, which is the smallest national capital in the European Union. Malta is the tenth smallest country in the world. The national language of Mata is Maltese. The temperature in Malta remains very stable-- all year round. The annual mean temperature is 19 degrees Celcius. Winds are often strong and frequent. Maltese face some of the most prevalent are the cool northwesterly (the majjistral), the dry northeasterly (the grigal), and the hot and humid southeasterly (the xlokk, or sirocco) winds. Malta's flora and fauna are typical of the low-lying coastal regions. Deforestation and exploitation of the land degraded the land too much. Still, a few number of holm oak still remain. And Aleppo pine has successfully reintroduced.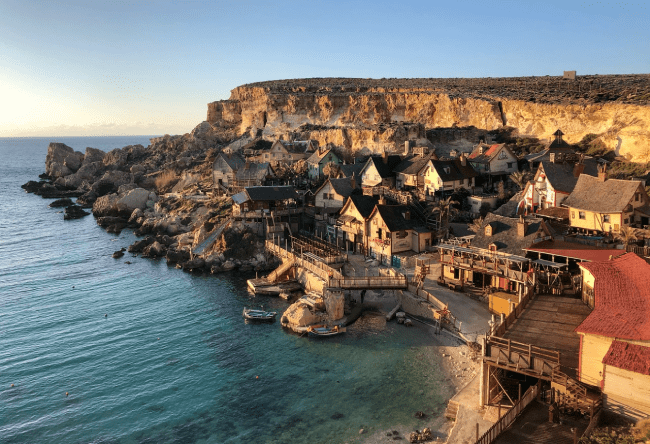 The following gives you all the information about Malta ETIAS for Citizens of Hong Kong. You can also check out Malta ETIAS for more info.
Without further, ado let's check out the questions:
Frequently Asked Questions
I have a Hong Kong passport, do I need an ETIAS to visit Malta?
If you are from Hong Kong or have Hong Kong Passport, you will need a Malta ETIAS to travel to Malta. For more info, check out Malta ETIAS for Citizens of Hong Kong.
What is the Malta ETIAS?
ETIAS is E.U. Travel Information Authorisation System. It will be implemented at the end of 2022. ETIAS aims to protect both its citizens and visitors. You can find info more about Malta ETIAS for Citizens of Hong Kong.
What are the documents required to apply?
Through, iVisa.com you will need the following documents while you fill out your application form.
Your professional photograph iVisa.com professional service can help you to get one.
Your Passport which comes up with six months of validation.
Your Email address where we will send your ETIAS.
Valid payment options like, Paypal and debit/credit card to pay the fees.
How do I process my ETIAS?
If you are applying for Malta ETIAS for Citizens of Hong Kong you had to go through three easy steps to process your application form.
First, fill out your application form on iVisa.com application form. Choose a processing time that works out with your travel needs.
Second, double-check all the details are correct that you filled out in your application form. You can pay the application fees through debit/credit card or PayPal.
Third, The last step is to scan and upload your passport and other required documents. Click on the 'submit' button.
What are the processing times and prices?
Here at, iVisa.com we provide three services to choose from:
Standard processing time: Standard processing option is a normal service that comes with affordable pricing to process your ETIAS.
Rush processing time: Rush processing option is a faster and expensive service compared to the normal option.
Super rush processing time: Super rush processing service is the costlier service compared to the above two. You will receive your ETIAS asap.
If you want to know more, check out Malta ETIAS for Citizens of Hong Kong.
Is it safe to use iVisa.com to get my Hong Kong ETIAS?
Our customer testimonials is proof of the quality we provide to our customers. Through our service, you would be able to complete the application form in less than 20 minutes just by sitting at your home.
I have more unresolved questions, where can I find more info?
You can contact our customer service if you have any more questions or doubts. We would be more than happy to solve all your doubts. If you want to know more, check out Malta ETIAS.
iVisa.com Recommends
In Malta, iVisa.com recommends you to visit Comino. Comino is a small island which is situated between Malta and Gozo. It is a paradise for divers, windsurfers, snorkelers and ramblers. Comino is a car-free, virtually uninhabited island apart from one hotel of only 3.5 square kilometers. The islands main attraction is the blue lagoon. During Summers, it becomes a sheltered inlet of shimmering aquamarine over white sand is very popular with day trippers. Other beaches include Santa Marina Bay and San Niklaw Bay. It's also with to visit Camino in winters. It is ideal for walkers and photographs. You can easily smell the scent of wild thyme and other herbs as there are no urban areas or cars on the island.
Comino island was inhabited during the Roman period. It did not have much significance until the knights arrived. Then, it had the dual role: staging post in the defence of the Maktese islands against the Ottomon Turks and act as a hunting grounds. Comino is also been a very useful base for pirates operating in the central Mediterranean and though stark and barren today. In 1530 it was the home to wild boar and hares until the knights arrived.