Malta, formerly known as the Melita and known as the Republic of Malta. It is a southern European island country that consists of an archipelago in the Mediterranean Sea. Malta is the world's tenth smallest country in area and the fourth-most densely populated sovereign country. The capital of Malta is Valletta, which is the smallest national capital in the European Union. Most of the Maltese populations contain ethnic Maltese people. Ethnicity can be traced back to the late 13th century. Small communities of British nationals, Sindhis, Palestinians, and Greeks can also be found in the Malta islands. English and Maltese are the official languages of Malta. Maltese resulted from the fusion of North African Arabic and a Sicilian dialect of Italian. English is mostly taught as a medium language in schools.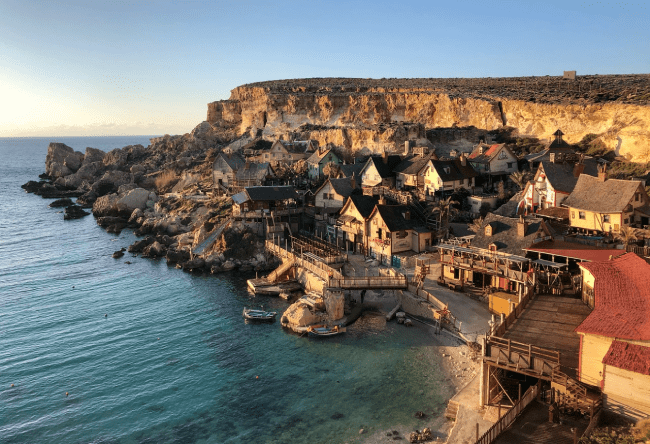 The ETIAS rule will be implemented at the end of 2022. Because of the ETIAS, the application will be filed online and can be completed just a few days before departure.
The following give you all the information about the Malta ETIAS for Citizens of Macao. For more information, check out Malta ETIAS.
Frequently Asked Questions
I have a Macao passport, do I need an ETIAS to visit Malta?
If you are from Macao or have a Macao passport then you will need the Malta ETIAS to travel to Malta. For more info, check out Malta ETIAS for Citizens of Macao.
What is the Malta ETIAS?
ETIAS is E.U. Travel Information Authorisation System. Malta is one of those 28 E.U. countries that will implement ETIAS. ETIAS aims to protect both its citizens and visitors. You can find info more about Malta ETIAS for Citizens of Macao.
What are the documents required to apply?
Through, iVisa.com you will need the following documents while you fill out your application form.
Your professional photograph iVisa.com professional service can help you to get one.
Your Passport which comes up with six months of validation.
Your Email address where we will send your ETIAS.
Valid payment options like, Paypal and debit/credit card to pay the fees.
How do I process my ETIAS?
If you are applying for Malta ETIAS for Citizens of Macao you had to go through three easy steps to process your application form.
First, fill out your application form on iVisa.com application form. Choose a processing time that works out with your travel needs.
Second, double-check all the details are correct that you filled out in your application form. You can pay the application fees through debit/credit card or PayPal.
Third, The last step is to scan and upload your passport and other required documents. Click on the 'submit' button.
What are the processing times and prices?
Here at, iVisa.com we provide three services to choose from:
Standard processing time: This one is a normal service that comes up with affordable pricing to process your ETIAS.
Rush processing time: This is a much faster and slightly expensive service compared to the normal option.
Super rush processing time: Super rush processing service is the costlier service compared to the above two. You will receive your ETIAS asap through the super rush option.
If you want to know more, check out Malta ETIAS for Citizens of Macao.
Is it safe to use iVisa.com to get my MacaoETIAS?
Our customer testimonials is proof of the quality we provide to our customers. Through our service, you would be able to complete the application form in less than 20 minutes just by sitting at your home.
I have more unresolved questions, where can I find more info?
Our customer service is available 24/7. You can contact us anytime. They would be more than happy to solve all your doubts. If you want to know more, check out Malta ETIAS.
iVisa.com Recommends
In Malta, iVisa.com recommends you to visit the Malta Maritime Museum. The Museum is housed within the old naval bakery, which is about 7000 years of Malta's maritime history from prehistory to the present day. Malta Maritime Museum has exhibits lots of different artifacts that highlights the different epochs of the islands history and depicts the global nature of seafaring and it's impact on Maltese society. The Museum manifests the passion of the sea within a Mediterranean context, without neglecting the overall global nature of seafaring.
The Museum was started back from 1988, with not even one single artefact. Today the museum has an extraordinary collection of over 20,000 artefacts that belongs to Malta's Maritime past. The collection was occurred by the constant search for, findings and gains of artefacts that were related to the museums mission. The collection was funded by the constant donations over by the past year by the Maltese general public, foreigners, corporate bodies, companies, naval museums, foreign maritime, foreign navies and Maltese and foreign Ambassadors and High Commissioners. You can enjoy looking at new unique artefacts that includes the largest known roman anchor in the world, the earliest known ex-voto on the island, the largest ship model that belongs to the order of St John.