Malta is a southern European island country that consists of an archipelago in the Mediterranean Sea. The national language of Mata is Maltese. It has a nice and cozy climate and lots of recreational places which makes it an ideal place to spend holidays. Since December 21st, 2007 Malta has been part of the Schengen Member zone. The official language of Malta is Maltese and English. Maltese is the only Semitic language officially written in Latin script. English is taught as a medium language in Schools. Italian language was commonly used in Chrushes and government until 1934. It is still used by a fairly amount of people in the country. The official religion of Malta is Roman Catholicism. However, there is whole freedom to choose the religion that you like. More than nine-tenths of Maltese are Roman Catholic.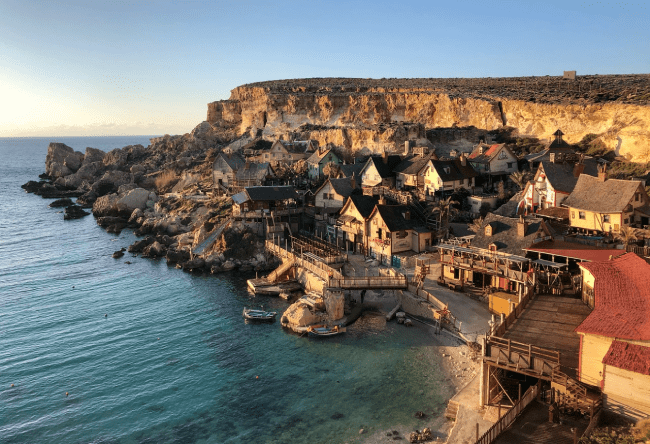 The following give you all the information about Malta ETIAS for Citizens of Marshall Islands.
Frequently Asked Questions
I have a Marshall Islands passport, do I need an ETIAS to visit Malta?
If you are from the Marshall Islands or have a Marshall Islands Passport then you will need the Malta ETIAS to travel to Malta. To know more, click here Malta ETIAS for Citizens of Marshall Islands.
What is the Malta ETIAS?
ETIAS is E.U. Travel Information Authorisation System. Malta is one of those 28 E.U. countries that will implement ETIAS. The aim of ETIAS is to protect both its citizens and visitors. You would be able to travel to Malta for 90 days with approved ETIAS. You can find info more about Malta ETIAS for Citizens of the Marshall Islands.
What are the documents required to apply?
Through, iVisa.com you will need the following documents while you fill out your application form.
Your professional photograph which you can get from iVisa.com professional service.
Your Passport which comes up with six months of validation.
Your Email address where we will send your ETIAS.
Valid payment options like, Paypal and debit/credit card to pay your ETIAS fees.
How do I process my ETIAS?
If you are applying for Malta ETIAS for Citizens of Marshall Islands you have to take the following steps to submit your application form.
First, fill out your application form on iVisa.com application form. Choose a processing time that works out with your travel needs.
Second, double-check all the details are correct that you filled out in your application form. You can pay the application fees through debit/credit card or PayPal.
Third, The last step is to scan and upload your passport and other required documents. Click on the 'submit' button.
What are the processing times and prices?
Here at, iVisa.com we provide three services to choose from:
Standard processing time: This one is a normal service to process your ETIAS.
Rush processing time: Rush processing option is a much faster and a bit expensive service compared to the normal option.
Super rush processing time: Super rush processing option is the costlier service compared to the above two. You will receive your ETIAS asap.
If you want to know more, check out Malta ETIAS for Citizens of Marshall Islands.
Is it safe to use iVisa.com to get my Marshall Islands ETIAS?
Yes, iVisa.com is safe to use as your service provider. We have a strong database that protects all your information from unwanted services.
I have more unresolved questions, where can I find more info?
You can contact our customer service if you have any more questions or doubts. Our customer service is available 24/7. They would be more than happy to solve all your doubts. If you want to know more, check out Malta ETIAS.
iVisa.com Recommends
iVisa.com recommends you to visit the Inquisitor's Palace in Malta. It is one of the few surviving buildings of it's kind which in the early modern period could be found all over Europe and South America. They palaces can simple be vanished because of the damages caused by time or were victims of the anti-reactionary power which was taken out by the French revolution.
Throughout the five centuries of history, the Maltese Inquisitor's Palace, which always hosted high-ranking officials depicting the main powers on the island, who therefore ensured its survival. The palace also survived during the bombings of the second world war and the danger of modern development.
Mgr Pietro Dusina entered into Malta in 1574 as the first general Inquisitor and apostolic delegate of the Maltese islands. During that time, the grand master offered him the unused palace as an official residence. After that all subsequent inquisitors sought to renovate the palace into a good mansion. All of them shared the same cultural values of the clerical baroque Roman society, and by the mid 18th century they succeeded to transform the building into a typical roman palace.