Do you have any plans of visiting Malta? Malta is less popular a tourist destination than many countries in Southern Europe. However, despite being a small nation, it still keeps attracting a lot of travelers. Malta is an archipelago consisting of several islands in the middle of the Mediterranean Sea. Malta offers diving sites with great numbers of reefs and ancient wrecks, perfect if you're into water activities. Other attractions that the country is proud of are the Megalithic Temples such as Hagar Qim and Ggantija, both of them designated as UNESCO World Heritage Sites.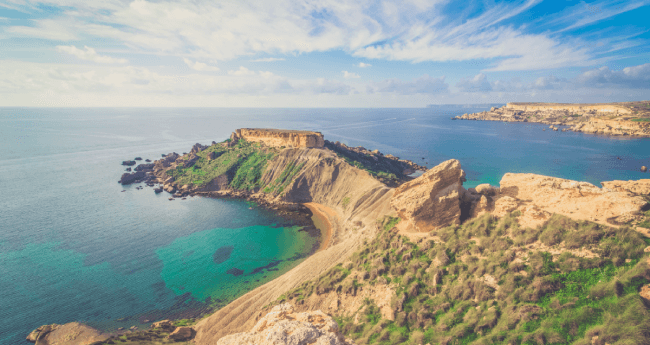 Heading to Malta requires citizens of Solomon Island to accomplish an online application and obtain an ETIAS travel authorization beforehand. The ETIAS is a system that will screen travelers from non-Schengen, visa-exempt countries before they enter the Schengen Area. This system will gather information about travelers from reputable databases to identify potential risks and prevent them from entering the region.
Continue reading to the end of the article if you want to know more about the Malta ETIAS for citizens of Solomon Island.
Frequently Asked Questions
What is there to know about the ETIAS?
ETIAS is a system that generates a travel authorization, such as the Malta ETIAS for citizens of Solomon Island, used by eligible travelers to enter any country in the Schengen Area. The name is an acronym for a term for European Travel Information and Authorization System. It can access databases and capture information about an applicant and evaluate the data in order to make a decision whether to let the applicant enter Schengen territory or not.
The authorization allows you to stay inside the Schengen Area up to 90 days counted within any 180-day period. It can be used for general tourism, leisure, medical, transit, and business purposes only.
How do I know if I am eligible to apply for the Malta ETIAS?
If you are a citizen of one of 60 countries outside the Schengen Area and are not required a visa to travel to the region, then you are eligible for the ETIAS. Since the Solomon Islands is one of the countries on the list, its citizens can apply for a Malta ETIAS for citizens of Solomon Island and other kinds of authorizations.
How long is the validity period of Malta ETIAS?
The Malta ETIAS for citizens of Solomon Island is valid for 3 years from the date of issuance. However, you should note that if the passport you used in the application expires within the validity of your approved ETIAS, the said travel authorization becomes void as well. You need to get a new ETIAS using the new passport to apply.
What are the documents needed to provide for an ETIAS application?
Even though the process is online, you still need to have the required information and documents to get the Malta ETIAS for citizens of Solomon Island. Here are the basic requirements, aside from the application form, to complete the application:
Email Address: This is where updates regarding the application will be sent as well as the result.
Valid Passport: You may need to scan the bio page, and the information must be shown clearly.
Payment Method: To be used in paying for the transaction. It can be a credit/debit card. You can use PayPal for payment.
Is it safe to use iVisa.com's service?
100% safe! iVisa.com has the technology to secure customer information and prevent it from being accessed by unauthorized individuals. And our visa experts are going to deal with the embassy for you so you can just relax and wait for your travel document to be delivered.
Where can I find more info if I have unanswered questions?
You can reach out to our customer support team anytime. We are standing by 24/7. If you prefer, you can send us a message through email at help@ivisa.com.
Get the Malta ETIAS for citizens of Solomon Island smoothly and hassle-free by visiting our website.