If you ever want to visit an amazing country, Malta is the perfect one for you. It is an unknown place for some tourists but it offers all the things you will ever want on a vacation. Indeed, it's not very likely that you will find yourself getting bored in Malta, with countless activities to explore and attractions to catch the eye. You can choose from activities including dipping in the Comino's Blue Lagoon, indulging in the locally brewed Cisk beer, or witnessing the beauty of prehistoric architectures such as the Megalithic Temples of Malta which is older Stonehenge, and the great Egyptian Pyramids.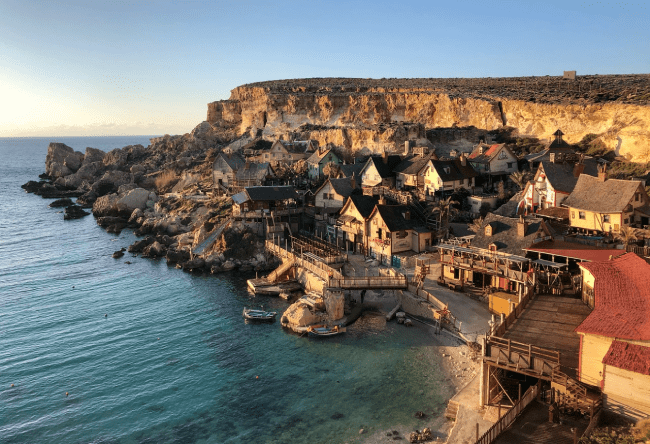 Traveling to Malta for citizens of South Korea is very convenient, thanks to the visa liberalization policy. However, the European Commission created a system to vet travelers from non-Schengen visa-free countries such as South Korea. The system is called the ETIAS and it is tasked with evaluating incoming visitors to make sure that they don't pose any threat to the security of Schengen countries. This system will grant travel authorizations such as the Malta ETIAS for citizens of South Korea to qualified travelers to indicate that they have passed the assessment and are allowed to go inside the Schengen territory.
Frequently Asked Questions
What information do we have so far on the ETIAS?
ETIAS stands for European Travel Information and Authorization System, a system designed to help improve the security and immigration protocols of the Schengen Area. It can access databases kept by reputable organizations from around the world and use the information to make its decision on whether to allow entry to the applicant or not.
The prime function of ETIAS is safety and protection. As a result of increased incidents of illegal immigration and terrorist attacks in the past decades, the European Commission created a system to collect travelers' information for vetting and tracking. This will strengthen border management protocols and prevent security lapses from happening.
How long can I use the ETIAS authorization?
The Malta ETIAS for citizens of South Korea is valid for up to 3 years. It allows you to enter Schengen territory as many times as you want. But, holders can only stay for a maximum of 90 days in any 6-month period.
Travelers should remember that the initial point of entry should always be the country that is indicated in the ETIAS that you applied for, which in this case is Malta.
What should I do if my passport expires within the validity of my Malta ETIAS?
The Malta ETIAS is electronically linked to the passport used for the application. The information must match in order to gain access to the point of entry. If the associated passport expires within three years of the authorization's issue date, you must apply and obtain a new Malta ETIAS for citizens of South Korea using a new passport.
How much time is needed to get the ETIAS?
The application process itself does not take much time, only about 10 minutes to complete the form on iVisa.com. When it is completed and submitted, the ETIAS central unit will process the request and will have a decision within 4 days. For more complicated cases, it can take up to 28 days to get a Malta ETIAS for citizens of South Korea.
Can I trust iVisa.com's service with my Malta ETIAS?
iVisa.com uses an advanced security system that ensures your information will never be vulnerable to unauthorized access and leaked out. We also deal with immigration authorities so you won't have to do it yourself.
How can I get more information?
If you have further questions regarding Malta ETIAS, feel free to contact our customer service team. You can also explore iVisa.com to know more about the services we offer.
Need to speak with us right away? Click here to get to our live chat.
We look forward to helping you!