Malta is famous for all the films that used the island as their setting. It is also popular because of its many architectural attractions, diving spots, and its cuisine. Malta's striking cliffs and breathtaking panoramas make an excellent background for many TV shows and films. In the fantasy drama TV series Game of Thrones, the wedding location of Khal Drogo and Daenerys Targaryen was shot on location in the Azure Window of Gozo. All things considered, Malta, like the other Schengen Area member states, is a perfect destination to spend your holidays.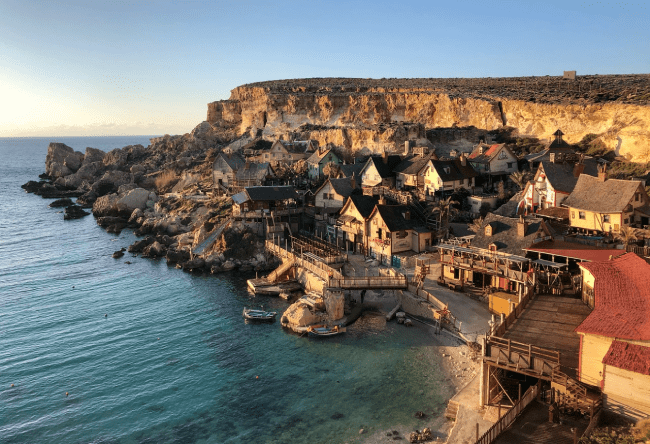 Starting in 2022, travelers from countries that enjoy visa waiver privileges will need travel authorization in order to enter Schengen territory. They will have to register their credentials with a system called the ETIAS in order to obtain said authorization. For instance, if a Taiwanese national is looking to visit this beautiful country in the Schengen Area, they will need to get a Malta ETIAS for citizens of Taiwan.
Frequently Asked Questions
What do you mean by ETIAS and why do I need it?
ETIAS stands for European Travel Information and Authorization System. It is similar in function to the ESTA of the United States and the ETA of Australia. The system was created by the European Commission to strengthen border control measures in the Schengen Area, mainly due to the high crime rates and increase of terror attacks in the previous years.
Travel authorizations like the Malta ETIAS is a new entry requirement for countries that have their visa requirements to the region waived. Citizens of these countries are required to register with the system online before heading to any Schengen countries.
I am a citizen of Taiwan. Do I need the ETIAS?
Yes, citizens of Taiwan who wish to visit Malta are required to have an ETIAS, the Malta ETIAS for citizens of Taiwan to be exact, to be presented at the point of entry, and gain access to the territory of Schengen. Note that if their entry point is a Schengen country other than Malta, they need to indicate that country as their entry point in the application.
What is the validity period of the ETIAS?
The Malta ETIAS for citizens of Taiwan is valid for 3 years and will permit its holders to enter and stay in the host country for up to 90 days in any 6-month period.
Can I enter other Schengen countries with Malta ETIAS?
Yes. You are allowed to enter all Schengen countries as many times as you wish, but only after visiting Malta.
What is the process of Malta ETIAS?
The procedure when applying for the Malta ETIAS for citizens of Taiwan is simple and easy to finish with the steps that iVisa.com have for you. Check these out below:
Begin with filling out the application form with your biometric information such as your complete name, date of birth, nationality, and passport number.
The next thing you should do is to check the details you have provided in the first step are correct, then proceed to payment.
The last step is to provide the documents needed like your valid passport.
After you finish providing the requirements, just hit submit and wait for the result of your application for Malta ETIAS for citizens of Taiwan in your registered email address.
How safe is my ETIAS application with iVisa.com?
iVisa.com is the platform you can trust your ETIAS application with. Our visa experts will make sure that you get your ETIAS within the time-frame indicated. We will work with the embassy so you don't have to do it yourself.
Is there any means where I can reach you if I have further questions?
The best way for you to contact us is through the chat feature at iVisa.com. There is also an option for you to email at help@ivisa.com. Our team of experts is available all day round to assist with any of your inquiries.
Safe Travels!