Sunseekers will be drawn to how long the sun shines in Malta. The sun strikes the country for over 300 days annually. This fact alone will drag you to the beaches and diving hotspots in this small Mediterranean state. Malta boasts of the perfect balance between blue-chip culture and the informal scene. From street food offered by kiosks and gabbanas to fancy dining experiences by world-class restaurants, a getaway to one of the islands watching the Mediterranean sunset should be a good way to wrap up your vacation.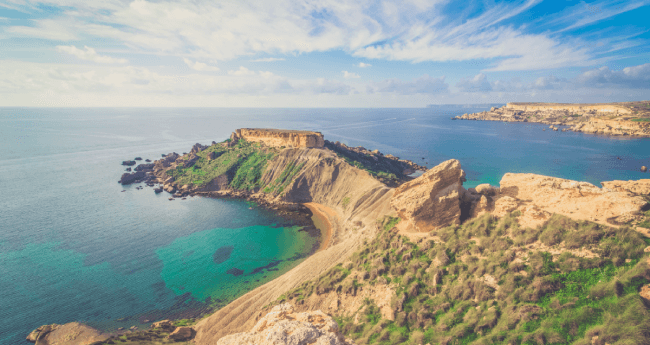 Travelling is made even more fun if you are not required to go through stressful procedures in getting a visa, which is the case for citizens of Timor-Leste visiting Malta. There are actually 62 non-Schengen countries that are permitted to enter any country in the Schengen Area without presenting a travel document such as a visa at the border. However, undocumented migrants and terrorist attacks forced the European Commission to create a system called ETIAS to improve border management and security protocols used by Schengen states.
Keep on reading the article if you want to know more about Malta ETIAS for citizens of Timor.
Frequently Asked Questions
What is there to know about the ETIAS?
The ETIAS is a system that generates a travel authorization that is required from citizens of visa-free countries before they travel to Europe. It is an acronym for European Travel Information and Authorization System.
The Malta ETIAS for citizens of Timor, as are all the other travel authorizations granted by the system, is implemented by the European Commission for security purposes and assisted by information captured from reputable databases such as the ones from Interpol, Europol, SIV, and SLTD. the system uses this information to determine if the applicant poses a risk to the region's security, and decide whether to grant authority for entry or not.
Does the ETIAS authorization last for years?
Using the ETIAS will allow eligible travelers to stay in Schengen Area countries, including Malta, for no more than 90 days. This is an aggregate counted within any period of 180 consecutive days.
The Malta ETIAS for citizens of Timor can be valid for up to 3 years provided that the passport linked with it in the application does not expire during that time.
What am I allowed to do when I am using the ETIAS?
The ETIAS authorization will only travelers who are going into the Schengen Area for leisure, general tourism, transit, medical, and business purposes. If you intend to study in Malta, you need to get the appropriate documentation.
What are the requirements when you are applying for the ETIAS?
Even though the ETIAS application is completely online, you still need to support your application with the necessary information. Here are the basic requirements for the application:
A valid passport, the copy of which must be clear and readable.
A working email. This is where the approved ETIAS will be sent.
An acceptable mode of payment. A debit/credit card or PayPal account is accepted.
What action should I take if my ETIAS application is refused?
The result of the application will be sent to the email indicated in the form. If your application is denied, you will receive a message containing the reasons for refusal. You may file an appeal, or update the application form and try again.
Always double-check the details when filling out the application form to avoid circumstances such as delays, hassles, and refusals.
Where can I quickly obtain the Malta ETIAS?
You do not need to visit the embassy or consulate to get the ETIAS travel authorization. iVisa.com, with teams of experts, will make sure your ETIAS application is approved. In addition, our security protocols prevent unauthorized access to sensitive customer information.
Get your Malta ETIAS for citizens of Timor at iVisa.com.
I have questions I want to ask. Where can I contact you?
For any questions or concerns, you can speak with one of our experts via chat when you log in to iVisa.com. You can also send a message to help@ivisa.com for more information.