All of us like to explore things through traveling. If you are a citizen of Tonga, you can travel to Schengen Area member states, such as Malta, without going through the tiring process of applying for a visa. Traveling is made even easier and safer for Tongans since the requirement to present a travel authorization has been implemented.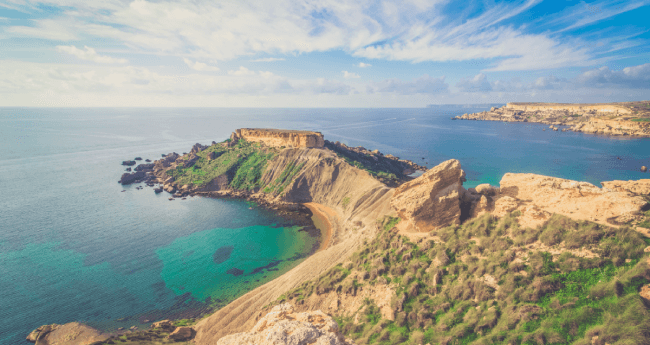 The application for the Malta ETIAS for citizens of Tonga is quick and simple. It is done entirely online using any smartphone, laptop, tablet, or desktop device. You are not required to visit the embassy or consulate and set an appointment like applications for a regular visa.
If you are ready to visit Malta, take a bit of time to read important information about the Malta ETIAS for citizens of Tonga and apply using iVisa.com so you can have the travel authorization on hand smoothly and hassle-free.
Frequently Asked Questions
Why was the ETIAS created?
ETIAS is a term used for European Travel Information and Authorization System. It functions as a system that gathers information about travelers from visa-free countries like Tonga who want to enter the Schengen Area. The information is gathered from reliable databases and examined by the system in order to determine if the traveler will be allowed to enter the region. This makes it easier to identify travelers who pose little to no threat to Schengen countries, resulting in a safer and more secure Schengen Area.
The system was set up by the European Commission due to a rapid increase in crime rate and terrorist attacks in recent years. It is able to track and monitor visitors from non-Schengen countries, reducing incidents of illegal immigration as well.
Do citizens of Tonga need to get an ETIAS?
Tongans, as citizens of one of the visa-exempt countries, are required to apply for an ETIAS before going to Malta regardless of age. There are 60 countries whose citizens need to present an ETIAS travel authorization such as the Malta ETIAS for citizens of Tonga before entering any state in the Schengen Area.
How long is the Malta ETIAS validity period?
All ETIAS authorizations are valid for up to 3 years, or only just until the passport linked to it expires. The Malta ETIAS for citizens of Tonga allows its holders to stay for an aggregate maximum of 90 days counted within any period of 180 consecutive days.
What should I do if I am traveling with my kids?
If you are heading to Malta along with your children, each of them must have a separate ETIAS travel authorization in order to pass through the border. Infants, minors below 18, and adults over 70 will need to apply online for Malta ETIAS for citizens of Tonga because all travelers from the 60 visa-free countries must have an ETIAS regardless of age.
I will only transit through Malta, do I need an ETIAS?
Yes. Citizens of Tonga who will transit through any country in the Schengen Area need to have a Malta ETIAS for citizens of Tonga to present to the immigration officer at the airport. If you don't have the travel authorization during your transit, you will face serious problems and may even lose your connecting flight.
Have a hassle-free transit using the Malta ETIAS for citizens of Tonga!
Is iVisa.com safe to process my Malta ETIAS?
iVisa.com is one of the best platforms to use for travel document applications. Our team of experts reviews each and every application properly to make sure it is accepted and approved by the government.
I want to know more about Malta ETIAS, where can I contact you?
If you have questions and concerns, feel free to message our customer service team through chat. You can even drop us a message with your inquiries at help@ivisa.com.
Read testimonials from our previous customers here.