Malta is a small country situated in the southern area of Europe in the middle of the Mediterranean Sea between Sicily and the North African coast. It is underrated as a tourist destination and does not get the instant name recognition of famous tourist destinations like France, Italy, and Greece. But being an archipelago, Malta attracts tourists because of its many islands. Malta is also said to have the cleanest bathing waters in Europe, a real wonderland where you can work in getting a good tan. This Mediterranean island nation does not just offer a clear blue ocean but there are also a lot of activities that you can choose from like boat tours, scuba diving, and snorkeling.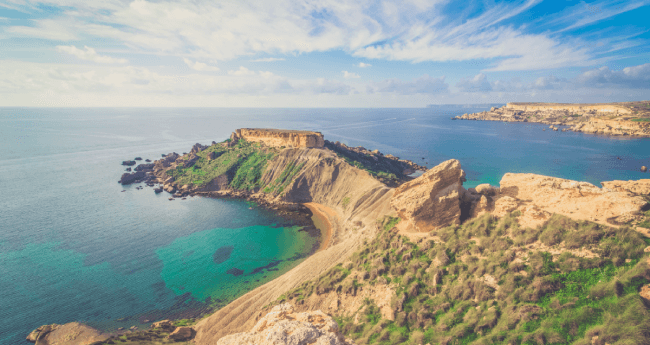 Citizens of Trinidad and Tobago have access to the Schengen Area without getting a short-stay visa. But with convenience comes risks, since travelers from countries with visa waiver benefits are not assessed by Schengen authorities before they embark for the region. This is the reason why the ETIAS was created. The system is able to evaluate traveler information to ascertain whether he should be allowed inside Schengen territory or not.
Take a look at the helpful details below to learn more about the Malta ETIAS for citizens of Trinidad and Tobago.
Frequently Asked Questions
Why is there a need to apply for the ETIAS?
The ETIAS authorization is an entry requirement implemented by the European Commission due to rising crime rates and terrorist attacks that countries in the Schengen Area have suffered in previous years. The ETIAS will inspect every traveler from visa-free countries to determine which individuals are projected as security risks and which aren't. The system will gather information from databases kept by law enforcement and other reputable agencies to make sure that the decision it makes is as reliable as possible. It will then issue authorizations such as the Malta ETIAS for citizens of Trinidad and Tobago for qualified travelers.
Which country do I need to visit first if I have a Malta ETIAS?
With an approved Malta ETIAS for citizens of Trinidad and Tobago, your first destination should be the country you indicated in your application, which in this case is Malta. You can freely enter any Schengen country afterward.
What is the validity of ETIAS for citizens of Trinidad and Tobago?
The validity of the authorization can last up to 3 years and you can use it to stay for a total of 90 days. The total duration of stay is an aggregate counted within a 6-month period. The Malta ETIAS for citizens of Trinidad and Tobago is a multiple-entry authorization that allows travelers to enter several states in the Schengen Area.
Is the ETIAS a visa?
No, the ETIAS is not a visa. It is a system that generates a travel authorization for countries that do not require a visa to enter the Area. If your nationality is not eligible for the ETIAS, you should go for the Schengen visa instead.
Do I need to provide personal information for my ETIAS application?
The application for the Malta ETIAS for citizens of Trinidad and Tobago requires applicants to provide biometric information, such as complete name, nationality, date of birth, contact details, and information about their passport.
Additionally, there may be documents you have to submit like a scanned copy of your passport's bio page.
Is iVisa.com a reliable platform for my Malta ETIAS application?
iVisa.com makes sure that all the information you have provided will not be accessed by any unauthorized person. That's why our platform is protected by top-notch security protocols. Our visa experts also review every application. We make sure that all information is accurate to guarantee approval.
Getting the Malta ETIAS for citizens of Trinidad and Tobago is very simple, easy, and secure with iVisa.com.
I want to know more about Malta ETIAS. Where can I contact you?
If you need further information, you can visit iVisa.com or send us a message through email at help@ivisa.com. If you need an immediate response, our specialists are available all the time via live chat.