When you are traveling to travel around Europe, you can't miss going to Malta. Check out Comino, one of the islands, and discover the translucent turquoise waters of Blue Lagoon and Santa Maria Bay sitting over the white-sand seafloor. Because of its many attractions, Malta is one of the best destinations to begin your European adventure.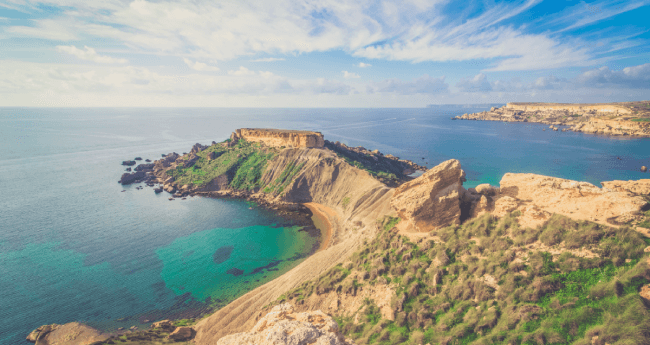 An electronic system was created at the approval of the European Union in order to vet incoming travelers. It generates a travel permit used by non-Schengen citizens enjoying visa-free privileges, including citizens of Tuvalu. This is the ETIAS which is designed to let in those travelers who pose little to no risk to countries of the Schengen Area.
Discover the Malta ETIAS for citizens of Tuvalu by reading this article completely.
Frequently Asked Questions
What do you think we should know about the ETIAS?
The term ETIAS stands for European Travel Information and Authorization System. It is a system that creates a travel authorization that permits travelers to enter Schengen Area states. The authorization is granted to applicants who pass a strict evaluation based on information gathered by the system from all the databases that it is connected to. This allows the ETIAS to ensure the security not only of Schengen citizens but of travelers as well.
The European Commission came up with a decision to create the ETIAS due to an increasing number of illegal migrants and terrorist activities in the past years. The vetting system doesn't allow applicants that are high-security risks to enter the region.
Is the authorization valid only for entry into Malta?
The Malta ETIAS for citizens of Tuvalu allows you to enter and stay within any country in the Schengen Area. There are 26 Schengen countries you are authorized to enter with the Malta ETIAS. In this case, however, your initial point of entry into the region should be Malta. You can then enter whichever Schengen country you want.
If you have an ETIAS, authorization, you can enter up to 26 countries that comprise the Schengen Area. These countries are Malta, Austria, Sweden, Belgium, Estonia, Finland, France, Hungary, Germany, Greece, Slovakia, Iceland, Italy, Latvia, Liechtenstein, Netherlands, Czech Republic, Norway, Poland, Lithuania, Portugal, Slovenia, Denmark, Spain, Luxembourg, and Switzerland.
Can I study in Malta using the ETIAS?
No. the Malta ETIAS for citizens of Tuvalu can only be used for tourism, medical, transit, and business visits into the Schengen Area. If you wish to enter Malta for study or for purposes other than what is allowed, you should have a document or authorization other than the ETIAS that permits you to do so.
How long am I allowed to stay in the Schengen territory with the ETIAS?
Citizens of Tuvalu can enter any state of the Schengen Area and stay for not more than 90 days in any period consisting of six consecutive months. The Malta ETIAS for citizens of Tuvalu is valid for up to 3 years if the passport that is linked to it has not yet expired. If the passport used on the application for the authorization expires, the ETIAS travel permit will be voided as well.
Where can I find more information?
If you need a quick resolution to your concerns or questions, our team of experts is standing by all day to assist you. You can get in touch with our reps through chat or you can drop an email at help@ivisa.com. Visit iVisa.com for more information regarding Malta ETIAS or other travel documents that you may need.
Is it reliable to use iVisa.com's service?
iVisa.com is the best option for all your travel document needs. Specialists make sure that all applications have the correct information and complete documentary requirements. This guarantees that the application will be approved by the approbative authority. The platform also makes sure that none of the customer's sensitive information will be accessed by unauthorized individuals.
Head now to iVisa.com and discover what makes us the top evisa platform.