Even though Malta still remains under the radar and mostly overlooked by travelers, it will certainly surprise you with the wide range of activities and attractions you can explore. Take a chance on this amazing nation and discover pristine beaches and spectacular islands in the Mediterranean Sea. But before you start planning your trip, you should first get to know what the entry requirements to Malta are.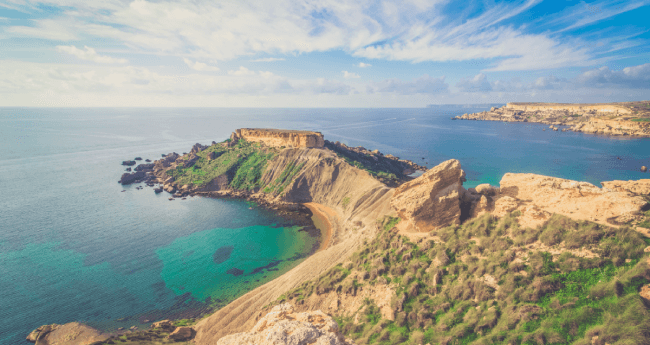 Before traveling to Malta, citizens of Ukraine are required to register with an online system called the ETIAS. The system will produce a travel authorization after an exhaustive assessment of a traveler's credentials. This authorization is to be presented at any border in the Schengen Area.
You can loosen up because iVisa.com will help you with the process of your Malta ETIAS for citizens of Ukraine, and we have prepared a list of frequently asked questions to guide you in obtaining your travel permit. Continue reading to learn more about Malta ETIAS!
Frequently Asked Questions
What is Malta ETIAS?
The ETIAS is an electronic system that was created with the approval of the European Commission to increase the security of the Schengen Area's collective border. ETIAS stands for European Travel Information and Authorization System and it functions in a similar manner to the ESTA used currently by the United States.
The Malta ETIAS for Citizens of Ukraine is a mandatory authorization for citizens of Ukraine in order to gain access to Malta and any country in the Schengen Area.
Take a look at how easy it is to apply for the Malta ETIAS for citizens of Ukraine with iVisa.com.
How do I know if I am eligible for ETIAS?
Citizens of visa-free countries outside of the Schengen Area are eligible for the ETIAS authorization. There are currently 60 countries included in this category and their citizens are able to get the ETIAS travel permit online. This applies to citizens of Ukraine traveling to Malta.
You can verify your eligibility by using iVisa.com's checker tool. All you have to do is to choose your nationality on the drop-down list and the country you will be visiting, and there you have it. You will be able to determine if you are qualified for the ETIAS and identify the travel document you need for your trip.
How long is the Malta ETIAS validity period?
The ETIAS has a maximum validity period of 3 years or only until the expiration of the passport used in the application, whichever comes first. When the passport that is linked to the ETIAS expires, eligible travelers should apply for a new one using their new passports.
What are the requested documents for ETIAS?
There are only a few requirements when you try to obtain your Malta ETIAS for Citizens of Ukraine through iVisa.com. Aside from your basic personal and travel information, you must have the following:
A valid email. It is where you will receive updates regarding the process and the result of your ETIAS application.
An acceptable means of payment. You can use your credit/debit card. If you don't have one, you can use PayPal.
A valid passport. You may be required to submit a scanned copy of the bio page.
Can I trust iVisa.com with my ETIAS?
iVisa.com is a reliable platform for Malta ETIAS applications and getting other travel documents. We are the leading company for travel document processing, getting documents for visitors to more than 150 countries around the world. Additionally, the platform has an approval rate of almost 100%.
Check out our customers' testimonials about their experience.
Is there any means I can contact you if I have further questions?
You can reach us through chat. You can even send an email at help@ivisa.com if you prefer. Feel free to contact us anytime with your questions or concerns.