The Schengen Area allows citizens of more than 60 nations to enter their territory without a visa. Citizens of the United Arab Emirates, for example, don't need a visa when they are traveling to Malta. This is one of the reasons that the number of tourists in Europe increases every year.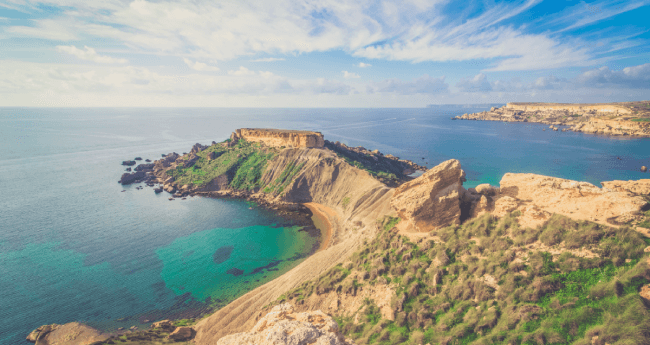 This has been somewhat of a detriment in recent years. There have been lapses in security resulting in horrific terrorist incidents, forcing the European Commission to create a system that generates a travel authorization required for citizens of visa-free countries before they can enter any state in the Schengen Zone. Therefore, citizens of the United Arab Emirates are required to apply for the Malta ETIAS for citizens of the United Arab Emirates if they want to visit Malta.
The main objective of the implementation of the ETIAS is to strengthen Europe's external and internal border management and safety protocols. Because citizens of non-Schengen visa-free countries are allowed inside the region without a visa, they are not evaluated in any way before their arrival at a Schengen point of entry. The system is essential in making sure that only those who pass a rigorous security and identity review can enter the Schengen Area.
Frequently Asked Questions
What does it mean by ETIAS?
ETIAS is a term that stands for European Travel Information and Authorization System, a program that produces a digital travel authorization for travelers who wish to tour around the Schengen Zone. This system has similar functions to the ETA of Australia and ESTA of the United States.
With an approved Malta ETIAS for citizens of United Arab Emirates, citizens of the United Arab Emirates can stay for a maximum of 90 days within multiple Schengen countries. This total is counted in any period of six consecutive months. The travel authorization itself is valid for 3 years max or until the linked passport expires.
Can the ETIAS only for entry by plane?
UAE nationals who use the Malta ETIAS for citizens of United Arab Emirates are allowed to enter any seaport, airport, and entry point on land. The reason for your visit can be tourism, medical, transit, or business.
As a holder of the ETIAS authorization, you get access to all countries of the Schengen Zone, but this does not give you automatic entry since border authorities will have the final decision.
I am a citizen of the UAE. How many entries are allowed with ETIAS?
As a UAE national, you can enter any Schengen country as many times as you want, as long as you do not violate the 90/180 rule on the duration of stay. Always remember that if you wish to visit the Schengen Zone, you must indicate the country that you wish to enter first on the application form. So if you have the Malta ETIAS for citizens of United Arab Emirates, you should enter Malta first before you can travel to other Schengen countries.
What documents do I need to apply for ETIAS?
What's amazing about iVisa.com's online application form is that it doesn't request too many questions and documents. The following is a list of the basic things you will need when applying for ETIAS:
An email address where the travel authorization will be sent.
A valid passport as a reference regarding the information you provide.
Any valid debit/credit card or PayPal account when paying for the transaction.
Applying for the Malta ETIAS for citizens of United Arab Emirates is quick and convenient with iVisa.com.
Can I trust iVisa.com's service for ETIAS application?
You can't go wrong when you use iVisa.com for your ETIAS application. We have provided travel documents for our customers with an almost perfect success rate. Plus, customer information is secured by our security software and unauthorized persons can't access it.
How do I get more information on travel documents?
To know more about the process of ETIAS, you may check iVisa.com or send us a message through a chat feature on our website to resolve your concerns immediately. If you prefer, you can even drop us a message through email at help@ivisa.com.