People from the United States of America travel constantly within their country and abroad. Many of them have probably listed Malta as one of their travel destinations. If you are one of them, you will need authorization from a system called the ETIAS in order to enter Malta and other states in the Schengen Area. ETIAS is a term that refers to the European Travel Information and Authorization System. It requires citizens of visa-exempt countries like the United States to obtain a travel authorization in order to have access to countries in the Schengen Area.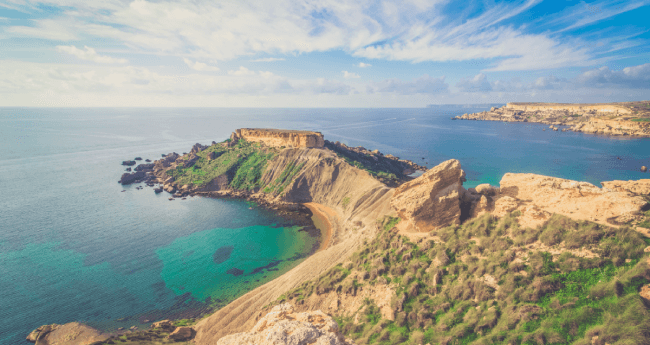 Citizens of the United States must register for an ETIAS application and obtain a Malta ETIAS for citizens of the United States of America online before going to the host country. The system will screen the travelers' credentials using information from law enforcement databases to determine if they are qualified to enter the region.
Frequently ASked Questions
Why do Americans need to acquire an ETIAS?
Citizens of the United States will need an ETIAS authorization in lieu of a visa when they want to enter the Schengen Area. The leaders of countries in this region approved the creation of this system to identify travelers who may pose security risks and prevent them from traveling to Schengen countries. The Malta ETIAS for citizens of the United States of America becomes an effective method to improve security and border management protocols in order to reduce the risk of illegal migration and terrorist incidents.
How many countries can I enter in the Schengen Region?
You can enter as many countries as you want as long as you have an ETIAS authorization. The important thing you must remember if you plan to tour around the Region is identifying the country you will be visiting first. If you decide to enter Malta first, the country you should select on the application should be Malta. You can then enter any other Schengen state after your visit to your initial point of entry.
How long is the validity period of the Malta ETIAS?
The amount of stay and validity period of your ETIAS must always be considered when planning your trip to the Schengen Region. The Malta ETIAS for citizens of the United States of America is valid for 3 years maximum, and it allows you to stay for a total of 90 days within a six-month period.
How fast can I get the Malta ETIAS?
Getting a Malta ETIAS for citizens of the United States of America is quick and easy. You will first need to complete an online application form, which you can do in a few minutes. The application may require you to submit a copy of your valid passport. After that, just pay for the transaction and wait for the approved authorization to be sent to your email.
Check out iVisa.com to get more info!
Do I need more than one ETIAS?
You only need one authorization in order to enter all Schengen countries. Just remember that you must first enter the country indicated on the application and that you should not exceed the duration of stay that the Malta ETIAS for citizens of the United States of America allows.
Is it safe to use iVisa.com's service for my ETIAS application?
iVisa.com is extremely safe to use as a platform for your Malta ETIAS application. Our platform is protected by an advanced security system that secures all the information and documents being provided by our customers. There is no danger of unauthorized access when you use our service.
We value our customer's comments and opinions regarding their experience with iVisa.com. Check out what they have said about us here.
Where can I contact you if I need more assistance?
You can reach out to our customer support reps via chat or email. Drop your inquiries at help@ivisa.com. It will be our pleasure to assist you with all your concerns and inquiries.