Malta is a European country with an extension of paradisiacal beaches and turquoise lagoons. The country is an archipelago in the Mediterranean sea and holds a great reputation for the charisma of its people and the good way in which foreigners are welcomed. Malta is a country that brings together history, art, culture and natural beauty.
While the country has no visa restrictions for people coming from countries in the Schengen zone, if you want to travel to Malta as a citizen of Nigeria, you need to apply for the Malta Schengen Visa for Citizens of Nigeria. That's why at iVisa.com we can help you complete, process, and receive your Malta Schengen Visa for Citizens of Nigeria.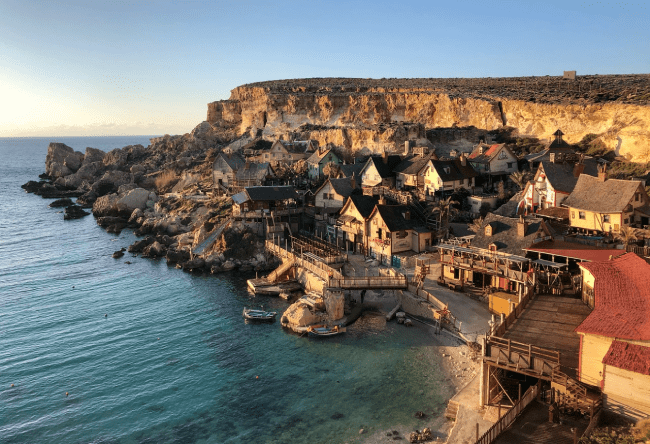 Malta will certainly surprise you. We are happy to help you with applying for the Malta Schengen Visa for Citizens of Nigeria so that this country will welcome you in the best way.
Now you will get complete information about how to proceed. Please follow the guidance. iVisa.com is strongly committed to give you the best service and assistance that you need during this process.
Get started on your application now.
Frequently asked questions
Which Documents do I require to apply?
To apply for Malta Schengen Visa for Citizens of Nigeria you will need the following documents:
A valid passport that has at least 6 months of validation.
Your email address for you to obtain your Visa.
Your professional photo iVisa.com professional service can help you to get one.
Valid Payment options like a Debit/Credit card to pay fees.
What are the processing times and prices?
Standard processing time: Most affordable option - longest processing time.
Rush processing time Mid-priced, and faster processing of your ETIAS.
Super Rush processing time Highest price for the fastest delivery option.
Is it secure to use iVisa.com to arrange my Malta Schengen Visa?
Yes, it is secure to use iVisa.com as your service provider. You can trust your data with us and be assured. You can check our reviews and get to know the quality of work we do for our customers.
I have more questions, where can I find more information?
You can always contact our customer service agents for any further questions or doubts. We are available 24/7 to answer any additional questions, guidance or any doubts. We appreciate the value of preferring iVisa.com and that is why we attempt to make you feel in good hands.
iVisa.com Recommends
Malta has a rich history dating back to prehistoric times. Its history is connected to the Roman Empire, the Moors, the Knights of St. John, besides having the oldest megalithic fortresses in the world. Historical-artistic exhibitions like the decapitation of St. John the Baptist exhibited in The Cathedral of St. John. Created by the Italian painter Caravaggio and completed in 1608 makes this country a super interesting destination. Ancient palaces and cathedrals decorate the Maltese landscape, in addition to the colorful waters of the Mediterranean Sea that surround the entire archipelago of the Republic of Malta.
A country that has as official languages Maltese and English, being English one of the most known languages in Malta. The country has recognized fame as thousands of students travel there to learn English. Cultural offers are also part of the attractive repertoire of this country, in the capital of Malta, Valletta, one of the oldest theaters in Europe is located, the Manoel theater. This theater often performs masterworks showing their traditions and exploring other topics related to culture and arts.
However, beyond the important cultural and historical offer that Malta has, this country is mostly visited for the beauty of its beaches and entertainment. Places like El Gozo, the Blue Lagoon, Comino Island and the Blue Grotto, are just some of the most outstanding destinations that Malta offers to have paradisiacal vacations enjoying the good life.
Nowadays, about two million people visit Malta every year. Without a doubt Malta meets the conditions of being a place you can not miss. Whether you want to travel to know more about history, culture, art, or to have holidays in the turquoise waters of the Mediterranean, Malta opens its doors for you to live unforgettable experiences in the jewel of the Mediterranean.