Are you worried about the new travel procedures that will be put in place to visit Malta? Well, we can make you get rid of your worries and queries about the Malta ETIAS multiple entry features and how they affect travel restrictions to Malta. Security is a major concern while traveling which is why the Malta government has promoted the ETIAS visa waiver program. This is quite a simple process where you need to provide some personal and passport details. This is to track your entry with a prior review of applications and approving to ensuring safer and secure travel. You can start your application with iVisa.com to get the documents processed at a much faster rate.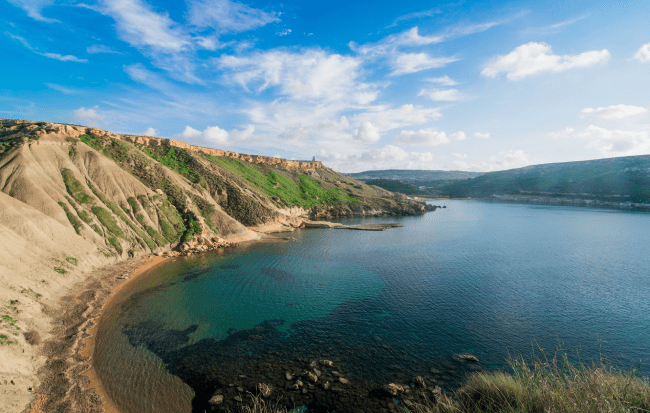 If you are planning a trip to Malta, then read this article to the end and note down points that are necessary for your travel. Click here to get more information about the travel requirements to Malta and the Malta ETIAS multiple entry clause.
Frequently Asked Questions
WHAT IS A MALTA ETIAS VISA WAIVER?
The European travel information and Authorization System, or ETIAS, is a special authorization to be introduced as a security measure to manage who is entering the Maltese region. This will be pre-approved before they arrive. This is a continued effort to manage the risks by keeping track of travelers' entry. You can click here to know more about Malta ETIAS and its multiple entry benefits.
IS IT EASY TO GET ETIAS?
Yes, it's not a hard task to get the document, and applying for an ETIAS online will be easy and fast, as it will not take long hours to complete and only requires valid documents. You can click here and upload the documents; iVisa.com will get you the document on time and make your travel safer. You can also avail of the Malta ETIAS multiple entry benefits.
WHY WOULD I NEED AN ETIAS TO MALTA?
No matter if you are traveling for vacation, business or medical reasons, or transit reasons you need to apply for the ETIAS. Along with a valid passport, the ETIAS is an essential travel credential that you need to enter into Malta. You will be denied boarding if you are not the possession of an ETIAS approved status document. Get your travel documents with iVisa.com.
WILL ETIAS ALLOWS FOR MULTIPLE ENTRIES TO MALTA?
Yes. Once ETIAS gets approval, the validity of the visa stays for 3 years of travel. During that period, you can enjoy multiple visits to Malta. But each visit cannot exceed 90 days within 180 days. If you want to extend your visa beyond the date, please do click here and avail of our valuable services.
WHAT DOCUMENTS SHOULD I PROVIDE TO GET AN ETIAS?
Countries throughout the world have different visa requirements which can have extensive amounts of paperwork before granting you admission for tourism, business, or educational purposes. Visas can take up to several weeks for approval and cost a significant amount. Here, you only need to follow our simple process and easy requirements:
A valid passport scanned copy to get the details and contact information.
A valid email address we need to provide you with the approved copy of the document via email.
You can make payment using Paypal or a valid debit/credit card.
Necessary documents include accommodation proof and travel plans.
You may click here to get upload the documents and access more details about Malta ETIAS multiple entry benefits.
WHAT IS THE PROCESSING TIME AND FEES?
The authorization process does not require the same lengthy approval procedures as a visa. It is always less time consuming when applying through an online application form, click here and make your processing easier. The options for processing include:
Standard Processing Option: one of the affordable means to attain your document easily.
Rush Processing Option: compared to the above option, this is slightly more expensive and speedy to obtain the document.
Super Rush Processing Option: this is the most expensive option because it is the fastest of the three options. It will provide you with a document asap.
HOW WILL I PROCESS MY ETIAS?
The ETIAS application is much easier than other forms for visas that take much more effort. All you have to do is to follow this simple process:
The first step is to fill in your form here. Then, choose your processing time at your convenience.
The second step is to verify and double-check the information sent. Make payment through debit/credit card or Paypal, whichever is available.
The third step is to upload your documents or passport scan. To complete the form, press the "SUBMIT" button.
HOW SECURE IS IVISA.COM TO PROCESS MY TRAVEL DOCUMENTS?
iVisa.com is safe and secure to process any travel documents. It is powered by advanced technology and a skilled team. Information given is encrypted and processed according to company standards. For more clarification view our client comment section.
To access more information, click here, and our expert team will contact you ASAP. We are available at any time and ensure valid and trusted services.
Start your application here.