Malta is a wonderful country surrounded by the beauty of the Mediterranean Sea, historic streets and palaces. In addition, this country is quite famous because many international students travel there to study foreign languages, such as English or Italian. Parties and celebrations are also part of the fame of Malta, where every year thousands of people travel from all over the world to spend great times and enjoy life.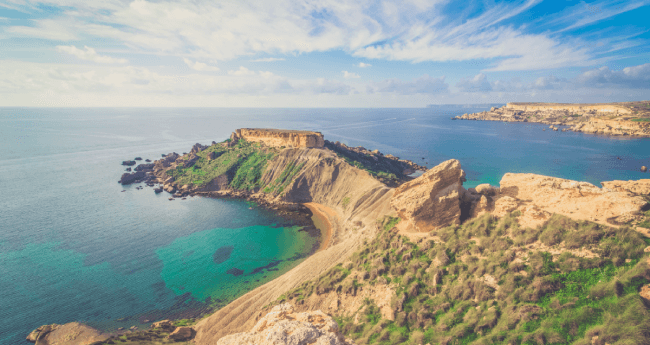 While the country has no visa restrictions for people coming from countries in the Schengen zone, if you want to travel to Malta as a citizen of Israel, you need to apply for the Malta ETIAS for Citizens of Israel. Here you will find the most up-to-date and complete information you need in order to help get through the process of getting your Malta ETIAS Authorization.
You may also find yourself immersed in the culture of Malta, a culture with lots of entertainment and history.
Malta will certainly amaze you. We are pleased to assist you with applying for the Malta ETIAS for Citizens of Israel so that this country will welcome you in the best way.
Now you will get the complete information about how to continue. Please follow the instructions. iVisa.com is strongly committed to give you the best service and support that you need during this process.
Get started on your application now.
Frequently asked questions
Which Documents do I require to apply?
To apply for Malta ETIAS Authorization you will need the following documents:
A valid passport that has at least 6 months of validation.
Your email address for you to obtain your Visa.
Your professional photo iVisa.com professional service can help you to get one.
Valid Payment options like your Debit/Credit card to pay fees.
What are the processing times and prices?
Standard processing time: Most affordable option - longest processing time.
Rush processing time Mid-priced, and faster processing of your ETIAS.
Super Rush processing time Highest price for the fastest delivery option.
Is it secure to use iVisa.com to arrange my Malta ETIAS Authorization?
Yes, it is secure to use iVisa.com as your service provider. You can trust your data with us and be assured. You can check our reviews and get to know the quality of work we do for our customers.
I have more questions, where can I find more information?
You can always contact our customer service agents for any further questions or doubts. We are available 24/7 to answer any additional questions, guidance or any doubts. We appreciate the value of preferring iVisa.com and that is why we attempt to make you feel in good hands.
iVisa.com Recommends
Malta is a central Mediterranean archipelago located between Sicily and the coast of North Africa. The country is known as the jewel of the Mediterranean. Malta is a place with several peculiarities, there is the same number of churches as there are days in a year: 365 churches.
This country also has three places that have been declared World Heritage Sites by UNESCO: Valletta, the Hypogeum of Hal Saflieni, and the Megalithic Temples of Malta, undoubtedly places full of magic and history. This Mediterranean country is also privileged by its climate since it is estimated that there are around 300 sunny days a year. Sunshine days on paradisiacal beaches and the best parties create a festive atmosphere in this country that is visited by more than a million people per year.
Walking through the streets of Valletta the capital of Malta is a plan not to be missed, as well as Rabat, Sliema, and St Julian's. These cities exhibit the major tourist and historical attractions, where you can find great churches, stores for all tendencies and beautiful places to celebrate and live good experiences.
Another great attraction of Malta is the island of Gozo, beautiful natural beaches, and rural and quiet environment.
Malta is a place that over the years has become an international destination. You can go to Malta and enjoy the best that this Mediterranean jewel has to offer, where you will surely live magical moments. Having then, many stories to tell.