Malta is one of the 26 Schengen Countries that will benefit from the new ETIAS rule. The ETIAS rule will be implemented at the end of 2022. Because of the ETIAS, the application will be filed online and can be completed just a few days before departure. It is a southern European island country that consists of an archipelago in the Mediterranean Sea. Malta is the world's tenth smallest country in area and the fourth-most densely populated sovereign country.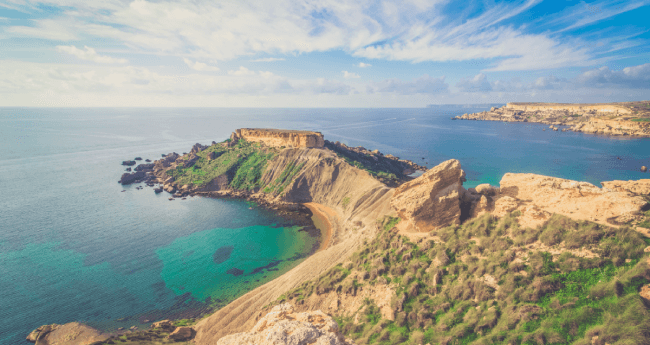 The following will give you all the information about Malta ETIAS for Citizens of Malaysia. You can also check out Malta ETIAS for more info.
Frequently Asked Questions
I have a Malaysia passport, do I need an ETIAS to visit Malta?
You will require a Malta ETIAS if you are from Malaysia or have a Malaysia Passport. Check out Malta ETIAS for Citizens of Malaysia.
What is the Malta ETIAS?
ETIAS is E.U. Travel Information Authorisation System. The aim of ETIAS is to protect both its citizens and visitors. ETIAS is issued for a period of 90 days. You can find info more about Malta ETIAS for Citizens of Malaysia.
What are the documents required to apply?
Through, iVisa.com you will need the following documents while you fill out your application form.
Your professional photograph iVisa.com professional service can help you to get one.
Your Passport which comes up with six months of validation.
Your Email address where we will send your ETIAS.
Valid payment options like, Paypal and debit/credit card to pay the fees.
How do I process my ETIAS?
If you are applying for Malta ETIAS for Citizens of Malaysia you had to go through three easy steps to process your application form.
First, fill out your application form on iVisa.com application form. Select a processing time that works out with your travel needs.
Second, make sure all the details are correct that you filled out in your application form. Pay the application fees through debit/credit card or PayPal.
Third, The last step is to scan and upload your passport and other required documents. Click on the 'submit' button.
What are the processing times and prices?
Here at, iVisa.com we provide three services to choose from:
Standard processing time: This one is a normal service to process your ETIAS.
Rush processing time: Rush processing option is a much faster and a bit expensive service compared to the normal option.
Super rush processing time: You will get your ETIAS asap with the super rush option. The super rush processing option is the costlier service compared to the above two.
If you want to know more, check out Malta ETIAS for Citizens of Malaysia.
Is it safe to use iVisa.com to get my Malaysia ETIAS?
Yes, iVisa.com is safe to use as your service provider. You can take a look at our customer reviews and see what other customers say about us. We had a strong database that protects all your information from third party services.
I have more unresolved questions, where can I find more info?
You can contact our customer service if you have any more questions or doubts. One of our customer service representatives will solve all your doubts. If you want to know more, check out Malta ETIAS.