Good news for all the travelers out there. European Union is going to implement a visa waiver system that will make your travel much safer and easier across the Schengen area. European Union will implement the European Travel information Authorization system by the end of 2022. . Travelers can use the ETIAS visa waiver to travel to other countries within the European Union without having to apply for another visa.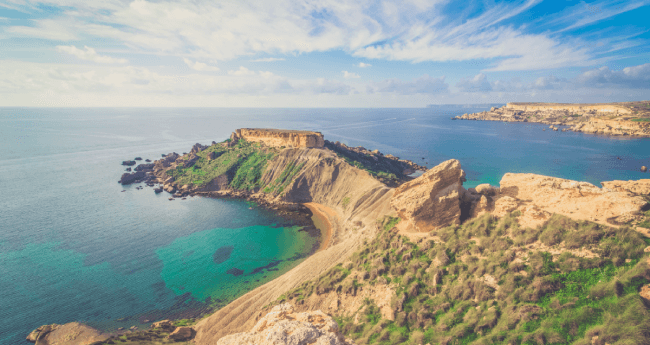 If you are planning a trip to Malta then you must register with ETIAS to enter Malta. Once implemented you can get the travel Authorization document processed with iVisa.com. It is fast, simple, and easy to use. If you are a citizen of Canada, planning a future trip to Malta then read this article to know more about Malta ETIAS for citizens of Canada.
Frequently Asked Questions (FAQs)
HOW DOES MALTA ETIAS WORK?
European Travel Information System is an electronic visa waiver program that is being implemented by the European Union to enhance security at its border. It will help to protect the visitors and residents alike. You have to register with ETIAS before departure and they will collect relevant information regarding your details, contacts and it runs a background check across various databases and if everything checks out then you will get the travel Authorization to enter Malta. If you need a travel document to enter Malta then apply with iVisa.com. The fastest way to get your travel documents processed is through iVisa.com.
DO CITIZENS OF CANADA REQUIRE MALTA ETIAS WAIVER?
Yes, citizens of Canada require a Malta ETIAS visa waiver. It permits citizens of visa-exempt countries to enter Malta. It will come into effect by the end of 2022. Once you register with ETIAS then you can enter other Schengen countries without having to reapply for a visa. Get your travel document processed with iVisa.com.
WHAT ARE THE REQUIREMENTS FOR MALTA ETIAS?
Applying for a Malta ETIAS visa waiver is a simple task as it is done online. But you need to provide certain documents to complete the process.
A Scan of your Passport, to get your contact details to complete the application.
A Valid Email Address, everything will be updated through email and the travel document will be delivered to the given email address.
A Method of Payment: you can use a credit/debit card or PayPal account to pay the application fee.
A Health Declaration: Due to the current COVID 19 situation, all visitors are required to submit a health declaration before departure.
If you have any doubts regarding any of these documents or the Malta ETIAS for citizens of Canada, get assistance from iVisa.com.
DO CANADIANS NEED A VISA TO ENTER MALTA?
No, citizens of Canada don't need a visa to enter Malta. They have visa-free entry into Malta. Canada comes under the list of countries that are visa-exempt countries.
If you need to check your visa eligibility, then click here.
WHAT IS THE PROCESSING TIME AND COST?
Applying for travel documents can be a tedious process but here at iVisa.com, it is broken down into simple steps.
Applying for travel documents with iVisa.com is an easy process. It is fast, simple and safe. iVisa.com has three processing options:
Standard processing option: here the waiting time is long and the cost is low. It is a basic option at a standard rate. If you have time to spare then this option can save a few bucks.
Rush processing options: The processing time is faster compared to the previous option but is also expensive.
Super Processing Option: It is the fastest option available. Here waiting time is short but the cost is high.
HOW TO APPLY FOR A MALTA ETIAS VISA WAIVER?
Applying for a travel document is a simple process with iVisa.com. Complete the application process by following these steps:
In the first step, fill the application form and choose the processing option.
The second step, verify that the given information is valid and complete the payment for the application fee.
The third step, upload the scan copy of passport and other documents if required.
Then press "submit" to complete the application process.
You will get your travel documents delivered to your email address as soon as possible. If you have any doubts about these steps then contact our customer's support team.
HOW LONG CAN I USE THE ETIAS VISA WAIVER DOCUMENT?
The Malta ETIAS for citizens of Canada has a validity of 3 years and can be used numerous times to enter the Schengen area. It can be used countless times to enter Malta and other Schengen region countries. You don't have to reapply for entry into other Schengen countries. Start your application with iVisa.com. It is fast, simple, and reliable.
HOW SAFE IS IVISA.COM TO APPLY FOR MALTA VISA WAIVER?
iVisa.com is safe and secure to the core. You can process your travel documents through a visa without any worries. The services of iVisa.com always maintain professional standards. It is powered by advanced software. Your information is safe with us. Click here to see our client's reviews.
WHERE TO LOOK FOR MORE INFORMATION IF I HAVE SOME UNRESOLVED QUESTIONS?
If you have any unresolved issues then click here, soon our customer support team will contact you. If you need more information, then visit iVisa.com. You can also contact us through email at hel@ivisa.com
Click here start your application with iVisa.com.