Are you aware of the ETIAS waiver program? If not, read this article to the end which provides information about ETIAS evisa. It is a mandatory travel authorization for visitors to enter Malta. This is to enhance border security and to protect the visitors and residents from potential risks. Click here to start your travel documents processed with iVisa.com. If you need more information on Malta ETIAS, then visit iVisa.com.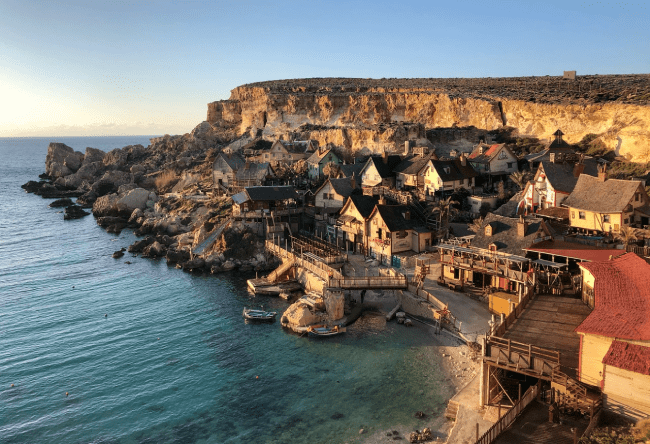 Frequently Asked Questions (FAQs)
What is the Malta ETIAS?
ETIAS is designed to improve security by screening travelers before arrival in Malta. This will determine whether a citizen can enter Malta or not. By cross-checking various information against various databases, ETIAS will be able to detect if a person is a security threat to the region. This authorization will allow for short stays up to 90 days. You may click here to start your application process and learn more about the Malta ETIAS cost.
WHY SHOULD I APPLY FOR AN ETIAS VISA WAIVER?
You need to mandatorily complete the process of ETIAS and get approval to board to Malta. With an improved and streamlined border crossing, visitors will be able to pass immigration control faster. Through ETIAS, dangerous individuals will be flagged and terrorism, as well as criminal activities, can be reduced. This will so reduce illegal migration and help in better border management. If you need further information, please do click here, as we will respond soon to queries and resolve them quickly.
WHAT IS THE COST OF MALTA ETIAS?
The cost of ETIAS will consist of the fee required by the EU authorities plus administration charges which may apply. Applicants will need to pay the amount by available debit/credit cards to finalize their application and receive an approved ETIAS visa waiver. The Malta ETIAS cost fee is straightforward to pay. Applicants need to enter Paypal or card details to make payments. For a better option visit iVisa.com.
WHAT ARE YOUR PROCESSING TIME AND FEES?
Usually, the process of applications is done through an embassy and that can be so lengthy, so we have made the application process easier. Click here to update your documents. Our processing options are:
Standard processing option: most standardized and affordable manner to get the form processed.
Rush processing option: this is a bit more expensive than the previous one as it provides the form to process faster.
Super rush processing option: this allows the process to be sooner and very expensive than others.
Let iVisa.com guide you through the process with all the details about Malta ETIAS costs.
HOW CAN I PROCESS ETIAS WITH IVISA.COM?
Applying for an ETIAS can be a confusing task which is why iVisa.com has made it much simpler. Just follow these three steps:
First, fill the form online and choose the helpful processing time for your travel needs.
Second, verify and make online payment through PayPal or with a valid credit or debit card.
Third, various details and documents to be scanned such as passport scan, negative pre corona tests. To close the process, the "submit" option is to be clicked.
Our expert team will help you to seek the process completely if you are willing to accept our services. You can approach us at any time and will help you avail of the document.
WHAT DOCUMENTS DO I NEED TO PROVIDE YOU TO GET ETIAS?
The application is all done online with iVisa.com but you need to upload some documents to complete the process:
Scan of valid passport: to fill the online application, we require the details of the passport.
Valid Email Address: we need to send you the electronic visa document by email, therefore it is essential for the process.
Method of payment: you can choose your convenient mode of payment through card or Paypal for the Malta ETIAS cost.
Kindly click here and upload your details and documents. We will ensure trustworthy and valid services. We will get you the documents on time and make your travel secure and comfortable.
WHY WOULD MY ETIAS APPLICATION BE DENIED?
If the applicant is flagged by any of the systems, if the information so provided is found deemed fraudulent, or security concerns arise, the application will be rejected. If your application is denied, then you can always have the ability to appeal the decision. If you need to reapply for the application, you may click here and get details. You will have to pay the Malta ETIAS cost again to process the application a second time.
IS IT SAFE TO USE IVISA.COM?
Yes, iVisa.com can ensure a secure and valid service at any time. You can see the feedback from our clients. The information given is encrypted and stored safely with iVisa.com. Your privacy is our concern.
WHERE TO SEEK MORE INFORMATION ON MALTA ETIAS?
If you have any unresolved issues then click here, iVisa.com has an expert team that can resolve issues regarding the Malta ETIAS cost and help you in providing apt services for all your needs. If you need more information then go to iVisa.com's website.
Click here to receive more updates on Malta ETIAS.