Are you traveling to Malta but don't know about the new travel requirements these days? Well, we help you to know more about the guidelines to make your travel safer to Malta during Coronavirus. The Maltese government has taken measures to secure its borders. Travelers can apply for an online ETIAS application that is valid for around 3 years. Travelers also need to upload negative PCR-COVID test results before their arrival and obtain certain documents to get the travel authorization granted. So, if you are seeking more available information, then click here. It is secure and simple. Get your travel documents processed with iVisa.com.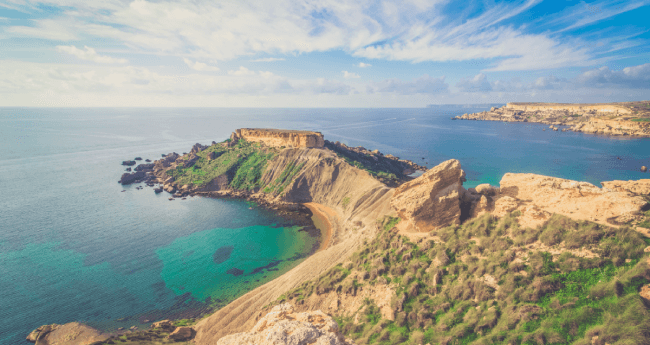 Frequently Asked Questions
WHAT DOES ETIAS MEAN?
European Travel Information and Authorization System, or ETIAS, is a special authorization that will be required before entry to Malta. The idea is that it will work as a security measure, to better manage who is entering Malta. This will be preapproved and a background check will be run for each applicant to make sure that they don't present any security concerns. The system will also be able to track travelers as they move in and out of Malta.
Click here to start your application.
HOW LONG CAN MALTA ETIAS EVISA LAST?
Once it's approved, it allows up to 3 years of travel. During this time, you will be allowed an unlimited number of visits to the place. Each visit cannot exceed 90 days within 180 days. If you are interested in getting your ETIAS soon, click here to upload your documents and we will contact you with the document.
WHAT ARE THE REQUIREMENTS FOR THE MALTA ETIAS?
You can click here to provide us with the documents mentioned below. All you need are:
A valid passport: A passport with 3 months validity from the date of arrival is essential and mandatory to fill the application.
A method of payment: to make payment for the ETIAS application fee through an available debit/credit card or PayPal.
Valid email address: this is required to deliver the approved ETIAS.
Additional documents: employment, education, and current details as well as the member state of intended first entry (travel plans). Then, all you need is to have personal details, proof of accommodation, travel medical insurance.
HOW CAN I APPLY FOR ETIAS WAIVER?
Applicants will be able to complete the simple ETIAS application form within minutes, by filling in basic personal, passport, and travel information. It will require answering a few security-related questions to submit the form and to get approved. This is quite different than applying for another eVisa, where you need to go to the embassy. The process simply includes:
Complete the online application: you have to initially fill in the form through an online process with accurate data.
Make the payment: verify the given data and complete the payment of the application fee through debit/credit card.
Upload documents: you can upload the scanned passport copy and other documents if necessary. Then, at last press the "SUBMIT" button to get your approved ETIAS waiver via Email.
DO CHILDREN NEED TO APPLY FOR THE ETIAS?
Travelers from infants to the elderly will be required to complete an ETIAS application for where they plan to visit. The legal guardians of minors can complete the form on their behalf and the application fee is waived for under the age of 18 and over the age of 70. Citizens from any countries requiring a visa to enter Malta will also need to apply for ETIAS. So, start your application here.
WHAT ARE YOUR PROCESSING TIME AND FEES?
The ETIAS waiver application process is less tiresome and easier with iVisa.com when compared to others. iVisa.com offers three options:
Standard option: here, you can get your documents in the most affordable manner and at a low price.
Rush Processing Option: you can avail of the document faster than the above option.
Super Rush Processing Option: most expensive and fastest method to obtain the document.
IS IT SAFE TO USE IVISA.COM TO APPLY FOR TRAVEL AUTHORIZATION?
Yes, iVisa.com is safe and secure to use. The information given is well encrypted and processed using high-end technology. Click here to visit our client comment section.
WHERE TO LOOK FOR MORE INFORMATION ON MALTA ETIAS?
If you need more information on Malta ETIAS then visit iVisa.com. If you have any unresolved issues then click here and our customer support team will contact you.
Start your application with iVisa.com.