Concerned about the risk and security while traveling? Here is a piece of good news to ease your tension. Malta and the European Union have been trying to implement the ETIAS waiver, i.e., European Travel Information Authorization system, as a security measure to enhance its borders. It is an electronic visa waiver program that is to be completed by all travelers before arrival. The waiver has a validity of up to 3 years and you can use this travel authorization until it expires. It is not a substitute for a visa so you can only stay up to 90 days without a visa. A valid passport of at least 3 months is necessary and should also carry negative PCR COVID-19 results. Get your Malta ETIAS with iVisa.com. It is fast, safe, and reliable.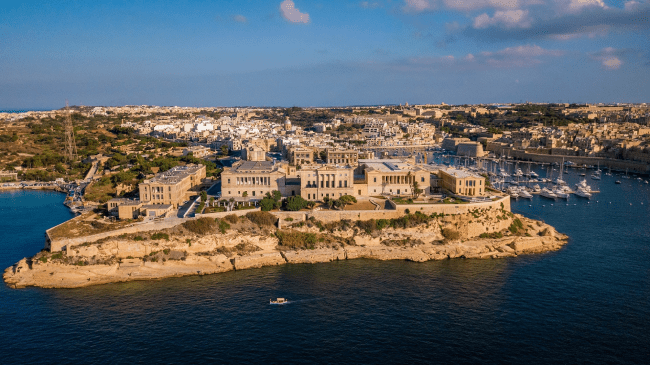 If you are planning a trip to Malta then read this article completely and if you need more information on Malta ETIAS, visit iVisa.com's website.
Frequently Asked Questions (FAQs)
IS VISA REQUIRED TO TRAVEL TO MALTA?
All US citizens may enter Malta for up to 90 days for tourist or for business purposes without a visa. Your passport should be valid for at least three months beyond the date of planned departure. You can click here to get your needed visa documents details as our expert team will inform you all about the Malta ETIAS validity.
WHAT IS THE VALIDITY OF MALTA ETIAS?
This is a completely electronic system that ensures and keeps tracks of visitors from countries who do not need a visa to enter Malta. This grants up to 90 days and allows multiple entries with a single waiver. This waiver has a validity of up to 3 years and can be used for tourism, business transit, or medical treatment. It provides security for the travelers and if you need further details, you can ask us your queries at any time and a team member will respond soon.
For more information visit iVisa.com.
WHAT ARE YOUR PROCESSING TIME AND EXPENSE?
Click here and we will provide you with the easier processing options to avail your document. You can choose from these options accordingly to one's needs and affordability. They are:
Standard Processing Option: this is the standard way to get your document in the most affordable means.
Rush Processing Option: this can bring you documents a little faster than others. Here, the expense is also a bit more.
Super Rush Processing Option: this is the expensive option as it allows you to avail of your document ASAP.
HOW CAN I PROCESS MY ETIAS WAIVER DOCUMENT?
The online process to get this document is an effortless method, where only you need to have some personal and passport details mandatorily. It might take not more than 20 minutes to complete the process.
The first step, fill the online application form from here. Then, opt for the most comfortable processing time as per your needs.
The second step, verify and double click the information you have provided. Now, complete the online payment through a valid debit/credit card.
The third step, upload the scanned copy of your passport and other documents if necessary. Then please complete the online form by the "SUBMIT" button.
Then, get your approved document via email.
WHAT ARE THE ESSENTIAL DOCUMENTS SHALL I NEED TO PROVIDE YOU TO PROCESS MY ETIAS?
Processing a travel document is fast, simple, and secure with iVisa.com. It is completely done online but you need to upload some documents to complete the process.
You only need to provide the following documents to easily apply for the ETIAS waiver online:
A copy of your passport: this is required to get your passport number and contact information.
Email Address: our team will deliver you the approved document via email, which is why you need to have a valid one.
A Valid Method of Payment: you can pay with a valid debit/credit card.
You also need to provide us with accommodation proof, travel plans, and educational and employment details.
HOW LONG BEFORE DO I NEED TO APPLY FOR ETIAS?
The applicant will, in turn, need to provide us with the information within 7 working days. Then, it will take ETIAS national unit up to 72 hours to process ETIAS authorization. If you need to access more details about the Malta ETIAS validity you can click here, where our team will reach out to you soon.
IS IT SAFE TO USE IVISA.COM?
Yes, it is trustworthy to accept the services as the team is expert and uses sufficient security concerns for the data. They have updated technologies and iVisa.com offers all-time valid services to clients.
WHERE TO LOOK FOR MORE INFORMATION?
If you have any extra questions to be answered then visit iVisa.com's website. If you get stuck while doing the application then feel free to contact our customer support team. We are available 24/7.
Start your application with iVisa.com.