If you are just learning about Malta, you're missing out on a spectacular paradise in Europe. In case you want to travel there soon, check the entry requirements related to Covid. Nowadays, more European authorities are requesting travelers to have a COVID-19 vaccine certificate before the trip. Don't worry! iVisa.com is your perfect answer for these requirements.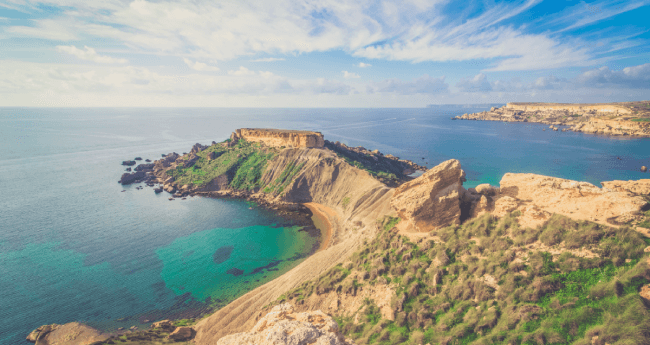 Our experts can inform which COVID-19 vaccines are approved for travel for Malta (July 2021).
Frequently Asked Questions
Which countries are on the red and dark red lists in Malta?
Red countries: Albania, Andorra, Argentina, Armenia, Australia, Austria, Azerbaijan, Bahrain, Belarus, Belgium, Belize, Bermuda, Bhutan, Bulgaria, Canada, Cape Verde, Cayman Islands, China (incl. Hong Kong, Macao, Taiwan), Chile, Colombia, Croatia, Cuba, Cyprus, Czech Republic, Denmark, Djibouti, Equatorial Guinea, Estonia, Falkland Islands (Malvinas), Faroe Islands, Fiji, Finland, France, Gabon, Georgia, Germany, Gibraltar, Greece, Hungary, Iceland, India, Indonesia, Iran, Iraq, Ireland, Israel, Italy, Jamaica, Japan, Jordan, Kosovo, Kuwait, Laos, Latvia, Lebanon, Libya, Liechtenstein, Lithuania, Luxembourg, Malaysia, Maldives, Mauritania, Moldova, Monaco, Morocco, Myanmar, Netherlands, New Zealand, North Macedonia, Norway, Oman, Palestine, Panama, Poland, Portugal, Qatar, Romania, Russia, Rwanda, Saint Kitts and Nevis, San Marino, Sao Tome and Principe, Saudi Arabia, Singapore, Slovakia, Slovenia, South Korea, Spain, Sweden, Switzerland, Timor, Trinidad and Tobago, Tunisia, Turkey, United Arab Emirates, United Kingdom, the United States of America, Uruguay, Vatican City and Vietnam.

Dark red countries: Afghanistan, Algeria, Angola, Anguilla, Antarctica, Antigua and Barbuda, Aruba, Bahamas, Bangladesh, Barbados, Benin, Bolivia, Bonaire, Bosnia and Herzegovina, Sint Eustatius and Saba, Botswana, Bouvet Island, Brazil, British Virgin Islands, Brunei, Brunei Darussalam, Burkina Faso, Burundi, Cambodia, Cameroon, Central African Republic, Chad, Comoros, Congo, Cook Islands, Costa Rica, Cote d'Ivoire, Curacao, Democratic Republic of Congo, Dominican Republic, Dominica, Ecuador, Egypt, El Salvador, Eritrea, Eswatini, Ethiopia, French Guiana, Gambia, Ghana, Grenada, Guatemala, Guadeloupe, Guinea, Guinea-Bissau, Guyana, Haiti, Honduras, Ivory Coast, Kazakhstan​, Kenya, Kiribati, Kyrgyzstan, Laos, Lesotho, Liberia, Madagascar, Malawi, Mali, Martinique, Mayotte, Marshall Islands, Mauritius, Mayotte, Mexico, Mongolia​, Micronesia, Montenegro​, Montserrat, Mozambique, Nauru, Nepal, New Caledonia, Nicaragua, Niger, Nigeria, Niue, Norfolk Island, Northern Cyprus, Pakistan, Papua New Guinea, Paraguay, Peru, Philippines, Pitcairn, Reunion, Saint Barts, Saint Lucia, Saint Maartin, Saint Pierre and Miquelon, Saint Vincent and the Grenadines, Samoa, Serbia, Senegal, Seychelles, Sierra Leone, Sint Maarten, Solomon Islands, Somalia, South Africa, South Sudan, Sri Lanka, Sudan, Suriname, Syria, Tajikistan, Tanzania, Thailand, Timor-Leste, Togo, Tonga, Turkmenistan, Turks and Caicos Islands, Tuvalu, Ukraine, Uganda, United States minor outlying Islands, Uzbekistan, Vanuatu, Venezuela, Virgin Islands (British), Wallis and Futuna, Western Sahara, Yemen, Zambia, Zimbabwe and Namibia.
Do I need a COVID-19 vaccine or vaccination certificate to enter Malta?
Yes, Malta has been taking steps to restore travel within its borders. In order to enter Malta, you'll need to display your COVID vaccine passport or vaccination certificate.
Approved vaccines are Pfizer, AstraZeneca, Moderna, Janssen.
Please check the current list of COVID-19 vaccination certificates recognized by the Superintendent of Public Health.
iVisa.com can walk you through any process you must fulfill for your trip to Malta. Let us help you!
Which COVID-19 vaccines are approved for travel for Malta (July 2021)?
The European Medicines Agency (EMA) and the World Health Organization (WHO) are the main health bodies in this side of the world that approved the COVID-19 vaccines. Therefore, the Malta government follows their guidelines. Check what vaccines are approved in Malta:
Comirnaty – Pfizer/BioNTech Manufacturing GmbH
Vaxzevria – AstraZeneca
Spikevax; mRNA-1273), Moderna Biotech
Janssen-Cilag International NV.
Our team can explain which COVID-19 vaccines are approved for travel for Malta (July 2021).
Do I need to quarantine when I get to Malta?
Quarantine requirements: 14 days for all arrivals from dark red countries and unvaccinated arrivals from red list countries
We can tell you all about which COVID-19 vaccines are approved for travel for Malta (July 2021).
Can iVisa.com help me in obtaining the entry documents for visitors to Malta?
Yes! That's our main job, and we're happy to help you! In just a few simple steps, you will be able to have all the necessary documents with iVisa.com. Have a valid passport to start. Also, you need to have the Malta Travel Declaration Form, a mandatory document that will register all your health details.
Let our team explain which COVID-19 vaccines are approved for travel for Malta (July 2021).
What are the processing times and prices?
Check these three alternatives:
Standard processing: Select the cheapest option and expect your document in a regular time.

USD 24.00

-

24 hours

.
Rush processing: We can work quickly if you decide to pay a higher fee.

USD 42.00

-

8 hours

.
Super Rush processing: Receive the documentation as soon as possible.

USD 72.00

-

4 hours

.
What are the documents I need to start my iVisa.com Application?
In order to start, you must have the following:
A valid passport. Display personal details and pictures.
A payment method. Pay for the iVisa.com service with a credit/debit card.
An email address.
We know all about which COVID-19 vaccines are approved for travel for Malta (July 2021). Connect with us now!
Is it safe to use iVisa.com?
100%! Your information is safe within our systems as we work with the highest security measures. Trust us, and the Malta Travel Declaration Form will be yours soon. Check the latest reviews from our customers!
If I have more unresolved questions, where can I find more info?
Communicate with our support agents, who can answer all your questions about which COVID-19 vaccines are approved for travel for Malta (July 2021).
We can answer your inquiries 24 hours a day!
iVisa.com Recommends
Malta not only offers gorgeous beaches for your relaxing holiday. You can also check tons of sites that depict Malta's ancient history. Visit Hal Saflieni Hypogeum, a Neolithic cult site that comes from prehistoric times. Check the catacombs and stand where the first humans on Earth performed religious rituals. The chambers, passages, and stairways will take you to three levels. The lowest one is known as the Holy of Holies. The site looks like it was made yesterday for its state of preservation. Pass by the Tarxien Temples, which feature more prehistoric pieces. As it's such a fragile place, only ten visitors per hour can enter. For this reason, book your tickets in advance to have this unique experience in Malta.
Continue with the Blue Lagoon with its crystal waters on a san seabed. You will feel like you are in a pool because the water is temperate and there aren't any waves. Swim across or use inflatable tubes to have some fun. Head to the small beach within the lagoon. We recommend staying at the Comino Hotel from May to October. During this period you won't find as many tourists.