Visa Policy for Marshall Island
Marshall Island Visa policies are the rules and regulations that foreigners need to follow when they travel to Marshall Island. A visa is an official authorized document that permits the bearer to enter, live within, and leave a foreign country legally. It is usually stamped or glued into the passport of the bearer.
Marshall Island visa policy has been maintained for quite some time now and this is known as a universal visa administration. Every non-citizen who doesn't belong to the country must have a visa to visit it. This rule, however, doesn't apply to the people from the USA as the people belonging to the USA do not require a visa to enter the country.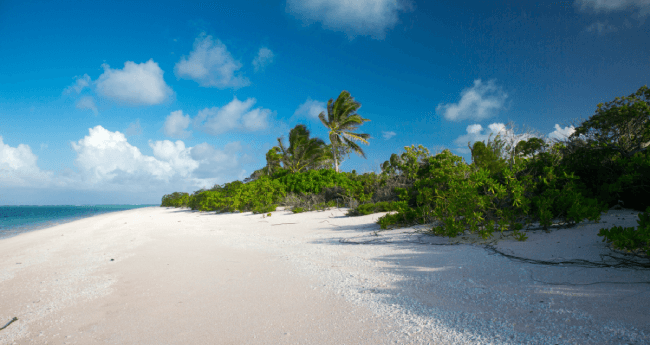 The requirement for a visa to travel to the Marshall Islands may vary from person to person depending on the country they come from according to the Marshall Island Visa policy. It also depends on various other factors like the traveler's planning and duration of stay and their purpose of visiting the country.
The Marshall Islands Visa Policy offers several types of visa and travel authorizations for those who wish to enter the country. Access to several foreigners and nationalities who want to visit Marshall Island for travel and business purposes.
Travelers from all nations need to apply at the US Embassy in the Republic of the Marshall Islands to obtain a consular visa. According to the Marshall Island visa policy, travelers from almost all nations have to apply for a visa before they visit the country for temporary stays.
However, this rule for a necessary visa is not required for travelers from all European Union countries, Micronesia, Palau, Taiwan, United Kingdom, and the United States for visiting Marshall for any kind of purpose of travel.
In the sections below, you will be guided through the Marshall Island Visa policy regarding tourist travels and stays for a short period in the country.
Tourist Visa Policy for Marshall Island
Foreigners who would like to visit Marshall Island for travel have options and these options depend on the nationality of the traveler who wishes to enter the country.
There are 2 different types of visa which are the tourist visa and the business visa for Marshall Island can be obtained by travelers with the help of an online application: the eVisitor Visa or ESTA which stands for Electronic System for Travel Authorization. Citizens of 32 countries do not require a visa to visit the Marshall Islands.
Citizens of 64 countries are eligible for a VOA which stands for Visa on arrival. The countries that do not require a visa to enter the country can make multiple entries in Marshall Island. A traveler holding a tourist visa can stay in the country for a maximum period of 90 days and the travelers holding a business visa are eligible for staying in the country for at least 6 months, that is for 180 days.
According to the Marshall Island Visa policy, to apply for an online visa for Marshall Islands, foreign nationals must have a completed application form with two recent passport sized photos, a passport which is valid for 6 months at least from an eligible country, a valid and current email address and the means of payment.
Furthermore, they also need some supporting documents like a letter from the applicant stating their reason for visit, a police record that must be dated within 3 months, and travelers must show that they are free of tuberculosis (TB), HIV/AIDS for the last 3 months.
Foreign nationals who are unable to meet this might fail to enter the country as according to the Marshall Island Visa policy, the embassy will not allow it. Tourists from countries who are not exempt from visas, have to obtain a tourist visa.
Marshall Island Visa policy states that all countries must obtain their tourist visa.
For details about which Marshall Island visa is available to which nationality, see below.
Marshall Island eVisa
To receive an eVisa for the Marshall Islands, a person has to follow some easy steps. A simple online form has to be filled, images of passports have to be uploaded, and a fee for the eVisa has to be paid online in real-time. An eVisa can be used for tourist as well as business purposes.
An eVisa status should be 'GRANTED' and only then the Marshall Island Visa policy will be allowing a traveler to enter the country. A granted eVisa holder can enter the country via 26 designated airports or 3 designated seaports.
An eVisa is valid for the same period as a visa on arrival. It depends on the purpose of a person's travel. If the person is a tourist, his or her eVisa will be valid for 30 days which can be extended to 90 days with permission from the embassy and if it is a business visa, he or she can stay in the country for about 180 days.
The eVisa form is very simple and takes very little time to fill up.
Marshall Island Visa On Arrival
Marshall Island Visa policy includes VOA (Visa on arrival) to various nationalists. People from Australia, New Zealand, Canada, South Korea, Japan, Taiwan, European Union, and the Philippines have to get their visas on arrival to visit the country.
They are exempted from providing the fees for online visas and they also do not have to show any immigration documents. The citizens of the mentioned country need to get a visa on arrival by stating their purpose of visit.
The stay duration remains the same, that is 30 days for tourists with an expansion to 90 days if granted permission and 180 days or 6 months for people who have business purposes.
Other Visa Information for Marshall Island
People from the USA are exempted from holding a visa to enter the country. According to the Marshall Island Visa policy, they may remain in the country for a period that would be mentioned in their documents.