As a citizen of Canada, you can enter Martinique during the coronavirus by presenting The Attestation Form that approves your state of health without the risk of infecting the inhabitants of the island with the new virus that has plagued the world. This document is called Martinique Attestation Form and you can get it very easily at iVisa.com. just follow the instructions we present below. Remember that to plan a trip to this island you must not only obtain the attestation form but also acquire the PCR test (required for anyone over 11 years old) and attach it to your travel documents folder when you want to enter the Island.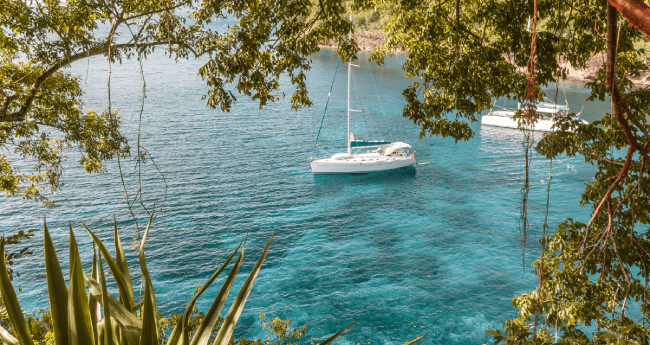 The citizens of Canada are free to travel to any region of the planet without obtaining a visa. However, their status is not yet permanent and does not induce them to live permanently in a foreign territory. As time passes, the relationship between Canada and France becomes closer and the citizens of Canada are able to live and work in France and other overseas territories without having to get an immigrant visa.
Get to know more about How Citizens of Canada can enter Martinique during Coronavirus in our FAQ down below.
What is the process to acquire my document with iVisa.com?
To get to know How citizens of Canada can enter Martinique during Coronavirus have the following in mind:
Fill in the application form with all the required information.
Select the processing time according to your requirements and pay it with a credit card or PayPal account.
Get your Attestation form by e-mail.
Present your passport and the Attestation form is given to you when you arrive at the airport.
Apply in Advance
Applying in advance is an advantage for travelers since they will be able to plan their trip to avoid any inconvenience in the future. With this option that iVisa.com provides, you will be able to keep track of your documents and have a constant follow-up of your application. By the time you travel, you will have all the documents up to date to start your adventure.
Frequently Asked Questions
Do I need a COVID vaccine or vaccination certificate to enter Martinique?
No, you don't need a COVID-19 vaccine or vaccination certificate to enter this country. Since information may change quickly, we advise you to follow up on the latest Martinique travel updates and/or contact your local embassy.
Under what conditions can I enter Martinique during the Coronavirus?
As a Canadian, to enter Martinique during the Coronavirus you will need to present the Attestation form with all your personal and contact information.

Wear a mask in public areas, practice social distancing.
Do children need to present The Attestation Form to enter Martinique?
All persons, regardless of age, must present the document proving their state of health. It is the responsibility of the parent or guardian to complete these documents for children.
Fill out the application form now
How much does the Martinique Attestation Form cost?
Standard Processing Time:

24 hours

-

USD 25.49

Obtain your document in a short time and at an affordable price.
Rush Processing Time:

8 hours

-

USD 42.49

. Obtain your document a little faster at a higher price.
Super Rush Processing Time:

4 hours

-

USD 100.99

. The most expensive solution but in the shortest possible time.
Fill the Martinique Form with iVisa.com and see how citizens of Canada can enter Martinique during Coronavirus.
How secure is it to apply with iVisa.com?
iVisa.com has been supporting its customers with their travel arrangements for many years by delivering quality service. You can find all the positive reviews we have from our customers and [start your application] with us. Also remember we are here to help you on all related to how Citizens of Canada can enter Martinique during Coronavirus.
Can I get support with iVisa.com?
You can contact our customer support agents, who are available to answer all your questions at any time. Chat now with them and resolve any questions you may have.
iVisa.com Recommends
Besides telling you about how citizens of Canada can enter Martinique during Coronavirus, we recommend some amazing activities to you. Martinique is an amazing island located in the Eastern Caribbean not so far from the coast of Venezuela. It's bordered by French Caribbean shore and a principal airport is situated in Fort-de-France. Martinique is a rough, yet exotic Caribbean island that boasts of its rugged and historic charm. A foreign land of France, its cultural influence reflects a distinctive mix of West Indian and French influences. It's the capital town, Fort-de-France features steep, cobbled streets, old narrow streets, and quaint old buildings, all with cafes and shops lining them. As a Canadian visitor that needs to know how citizens of Canada can enter Martinique during Coronavirus, also you can enjoy The Garden Route as is one of the most popular tourist routes on the island. It allows visitors to take a brief ride during the grand colonial structure which dominates this small paradise. This historic district of this island is home to several fine restaurants, boutiques, and other shopping centers. Among the attractions of this land is the Grand-Mixtain, which offers two championship size swimming pools. Other attractions include the lighthouse and the Marine Museum, both located in the historical heart of town.