Martinique delivers a rich history and a rich culture. This small island is extremely different from the rest of its neighbors since it does not follow identical religion or cultural group clinics. Traveling to Martinique price does not always have to imply travel to an exotic destination; there are lots of activities that are extremely affordable, fun, and enjoyable. Martinique does not have to be pricey, but it should give you the vacation of a lifetime!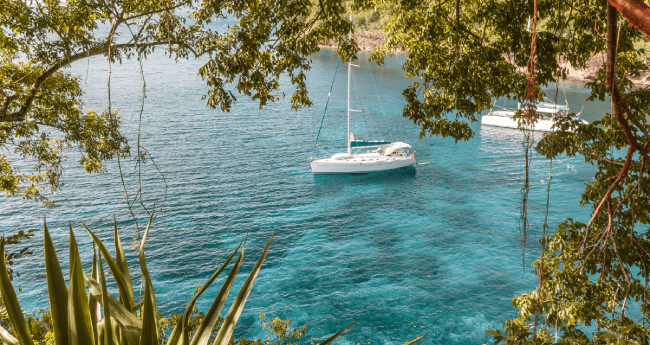 As soon as you have got your Health Declaration with iVisa.com, you are able to book your plane ticket or ship your ticket house. There's an application fee when applying for a visa, but it's nominal compared to the price of spending a few days in the Niche. Provided that you've paid your visa application fee and have your airplane ticket, then you are free to travel to Martinique and do everything you desire. There's not any cost for health insurance in most cases, but you need to inquire about prices and premiums for the very best coverage available.
What are the travel requirements to travel to Martinique?
Fill out the attestation form to enter Martinique. You can find it here in iVisa.com.
That's it! You won't need to present a covid vaccine, testing, nor quarantine as Martinique has lifted all the covid restrictions in August 2nd, 2022.
Frequently Asked Questions
Do I need a COVID vaccine or vaccination certificate to enter Martinique?
No, you don't need a COVID-19 vaccine or vaccination certificate to enter this country. Since information may change quickly, we advise you to follow up on the latest Martinique travel updates and/or contact your local embassy.
Do I need to take a COVID-19 PCR test before traveling to Martinique?
COVID testing requirements: There are no testing requirements.
Do I have to quarantine in Martinique?
Quarantine requirements: There are no quarantine requirements.
What are the documents required to apply?
To be able to apply for an Attestation Form, you need to comply with the following document requirements:
Provide a "Reason for travel" personal letter.
Held a passport with at least 6 months validity from the time of application.
Have a credit/debit card or PayPal account to submit the payment in iVisa.com.
How much does the Martinique Attestation Form cost?
This document has an inexpensive price. However, it'll vary somewhat depending on how quickly you want to receive it. Your Choices are:
Standard Processing Time:

24 hours

-

USD $27.49

. the slowest but most affordable option.
Rush Processing Time:

8 hours

-

USD $49.99

. Somehow more expensive than Standard but worth the time to save.
Super Rush Processing Time:

4 hours

-

USD $84.99

. The most expensive solution that gives travelers the confidence of getting the product instantly.
Complete your application here
Is it safe to use iVisa.com to get my Martinique Attestation form?
It's quite safe to employ with our site as we provide premium quality solutions and a state-of-the-art platform. Read these reviews when you've got doubts.
Where do I find more information?
To assess more info concerning the Martinique Attestation Form, click on this link. Another option is to contact our customer support center, which has personalized care accessible at all times without any charge.
iVisa.com Recommends
During the peak period in Martinique, food is among the most popular business activities for tourism in this part of France. In Martinique, you'll have the ability to find street vendors selling everything from fresh fruit and vegetables to exotic meat and fish, and even handicrafts like jewelry and leather products. A majority of French citizens, as well as lots of foreigners, also choose to spend their holidays in this area. If you are interested in finding a location where you can sample the very best authentic French street food, then Martinique is definitely the area you ought to go to.
While most authentic French street food is prepared with locally captured meals, the restaurants in Martinique often have French chefs to staff. This will end in a somewhat different menu each day. Some dishes which are served may include poached chicken, rabbit meals, lamb, escargot (lentil soup with chicken breast), duck desserts, and dishes like jambalaya and tiramisu. The signature dish, which is typically a cake that is baked, is regarded as too expensive for most visitors to order. But it is worth trying if you are in the mood for a dessert that is unique and exotic.