Mexico, the land of sun, sand, and ceviches (oh and, beaches) has opened its doors for tourism to re-enter the scene. The impact that the COVID-19 pandemic has had on the world is devastating and all-encompassing. Not a single industry was left unscathed, and that especially applies to the tourism sector. This is why Mexican authorities have taken apt measures to ensure safety for the precious tourists who are entering the country and reviving its major lifeline. Hotels and resorts are required to implement hygiene and safety protocols set by the Mexican federal government, which is being constantly monitored by local authorities.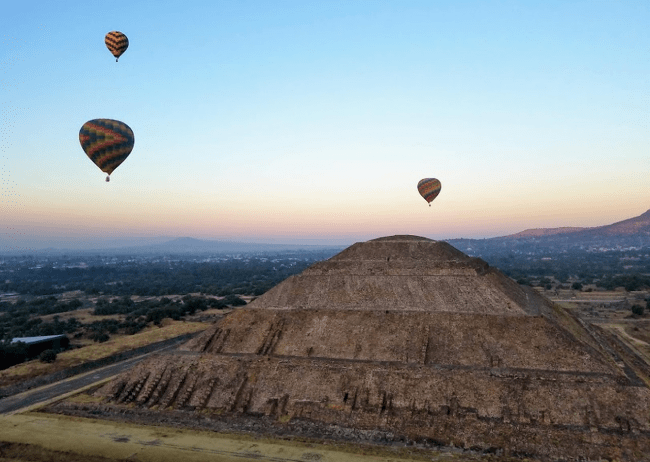 All you'll need is a Mexico Tourist Card and a plan for where you want to go. Lucky for you, we've got both of the above covered. Keep reading to figure out where to [apply]when you've realized that you've worked really hard and deserve a break!
1. All-Inclusive Resorts
Trust that the big-name resorts are taking extra precautionary safety and hygiene measures to keep you and your loved one safe (some even offer health insurance!) Now that that's settled, here's what you can look forward to - a luxury resort setting, complete with fully stocked ocean/jungle/mountain view villas, pools, bars, spas, fitness centers, private beaches and jungle observatories! You may never want to leave these paradises inside paradise.
You can find these dream destinations along Mexico's Pacific Coastal hotspots like Riviera Nayarit, Los Cabos, and Puerto Vallarta or the Mexican Caribbean's starspots i.e. Yucatán, Cancún, Riviera Maya, and Playa del Carmen.
Learn more about the documents you need to get before your trip to Mexico here.
2. Baja California Sur
One of the first places to be certified as a "Safe Destination" by the World Tourism Organization, this peninsular state comprises some of the top beaches like the twin resorts of Los Cabos - also known as the lover's beaches, the Isla Espírito Santo - a gorgeous island with everything you need and Todd Santos - an artsy village resplendent with galleries and cultural centers, in the South. Moving further up North, you'll find the Parque Nacional Bahia de Loreto, a National Park but with beautiful beaches, sea cliffs, deserted islands & an array of marine mammals! To the North West, you'll find Guerrero Negro, a much-celebrated whale watching spot complete with the bluest lagoons you'll ever find.
Obtain your documents with us in this link.
3. Estado Libre y Soberano de Sinaloa
Sinaloa, for short, is a popular history & ecotourism hub in Northwestern Mexico. From Teacapán's estuaries, Concordia & Copala's churches, Culiacán's zoos to Topolobampo's whale shark watch, every single place is embedded with deep cultural history and heritage. All these locations are inundated with historical sites and ruins, set to the backdrop of sparkling beaches. These are also major fishing villages so the local seafood is nothing short of fresh and delicious. Lastly, top it off with some musical evenings in Costa Rica!
Get more info about the Mexico travel documents here.
4. Quintana Roo
Home to the major players like Cancún, Tulum, and Playa del Carmen, this state on the Yucatán peninsula houses some of the most famous chill-spots in the world. Starting with the luxurious hotels and nightlife in Cancún, you can offset that to the National Parks and Mayan Ruins in Tulum. Peaceful resort islands more your thing? Isla Mujeres and Isla Holbox are the places to be with your Mexico Tourist Card. The latter being more low-key and relaxed than the more scenic and catered Isla Mujeres. Round it off with some snorkeling and kitesurfing in Xpu Há or Mahahual and leave feeling completely refreshed and at peace.
5. Guerrero
The high energy star of the Mexican Pacific Coast, Guerrero is well known for its nightlife and dives but also its diving culture, mountains, and museums. Beginning with the capital city, Acapulco's party beaches and nightlife will leave your spirits high and alive. Wind down from all the partying with some yoga with turtles on the Troncones beaches or with some zen dolphin-watching along the coasts of Ixtapa. More of an art history person? Ixcateopan de Cuauhtemoc, Tixtla, and Iguala are the places to be, for you.
Whatever your idea of a holiday is, Mexico has it all - for you, your family, loved ones, lovers, and friends! 2020 has been a wild ride. Take a break and let yourself breathe in the fresh ocean air, you earned it. What's left to say? Grab your Mexico Tourist Card and get packing. México, ¡aquí voy!