According to Mexico's visa policy, you can go to Mexico without a visa if you are a Green Card holder. In this particular case, Green Card holders are assimilated to US citizens and we all know that they can go to Mexico without obtaining a visa.
However, you still need to purchase a Mexico tourist card. Fortunately, the document can be purchased online and iVisa can help with that.
In this particular article, we'll offer you some information about this Tourist Card and other details you need to know before traveling to Mexico if you're from the US.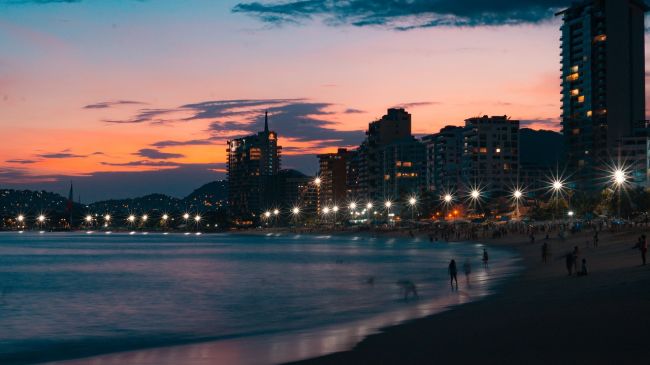 Frequently Asked Questions (FAQs)
What is a Mexican Tourist Card?
The Mexican Tourist Card is commonly known as "Forma Migratoria Múltiple" or "FMM". This is a tourist card that allows all foreign citizens to travel to Mexico as long as they don't engage in any work.
What are the requirements for the Tourist Card or FMM?
You will be happy to learn that the process of getting a Mexico tourist card is not very demanding. It is quite the contrary, actually. iVisa asks for very little effort on your part. But you do need to provide the following:
Valid passport – a Mexico FMM application process cannot happen without a passport. Plus, the document needs to remain valid for at least another 6 months from the date of arrival in Mexico. Check its expiry date before you apply.

Airplane ticket – this requirement is valid only if you travel by air. If you choose to travel by land, you can ignore this condition.

Method of payment – the Mexico tourist card application process is entirely online, which means it makes sense for the payment to be made online as well. You can use a credit or a debit card, but iVisa accepts PayPal, Alipay, and WeChat as well.

Email address – iVisa will send you the tourist card via email in PDF format. Do not forget to print at least one physical copy before departure.
How can I apply for the FMM?
After you gather all of the above, you can proceed to fill in the application form. Most of the time, people take about 20 minutes to complete it, but if you need assistance, iVisa has a fantastic customer support service that is free and available 24/7.
You need to complete all three steps of the form:
The first one requires you to give your general information, but you also must select a processing time and visa type.

Step number two will ask you to revise your application as well as to make the payment. The revision is more important than you think. You cannot make corrections to your application after it's issued, and if it has mistakes, the tourist card becomes invalid. You have no other choice but to repeat the process.

Step number three asks you to upload the documents that support your application. When you are done with that, you can submit your form and wait for iVisa to send you your Mexico FMM in the timeframe you selected.
What are the processing times and prices for the FMM?
We mention these two aspects because both of them affect the cost of your Mexico tourist card. Regarding the processing speed, you are given three options so that you can choose the most convenient for you. The FMM by air is FREE, but it can be hard to obtain it by yourself, and it can take a long time. That's why we recommend you to choose any of these options if you want just to fill in an application form and easily get it.
The options we offer you are as follows:
Standard processing – your application is processed within 24 hours, and you are charged USD 20.00.

Rush processing – it only takes 4 hours for your Mexico e-Visa to be ready, and you must pay USD 40.00.

Super Rush processing – this is the fastest and most expensive option. Your application is processed within just 30 minutes, but you need to pay USD 60.00.
When it comes to the visa type, you need to choose between Mexico tourist card by air or Mexico tourist card by land. There is no processing time difference between the two, but the last visa has a price, and it costs USD 29.00.
How many times can I enter Mexico with a FMM?
You can enter Mexico just once, since the FMM has just Single Entry.
When should I apply for this Mexico Tourist Card?
The Mexican government requires that you apply within 30 days of your arrival, doing it by yourself of course. But with iVisa you're free to apply at any time, as we will review your application for accuracy and queue your order until it's the right time to process your application.
How long is the FMM valid for?
This document is valid 180 days after arrival. Keep in mind that this means you're allowed to stay in Mexico 180 days Total.
How Does this Mexican eVisa look like?
Is it safe to use iVisa to get my FMM to Mexico?
Yes, completely. Even when there are plenty of people believing that online information leaks easily, we can guarantee that this won't happen thanks to our modern system and our professional team. Your personal information is 100% safe. You can check what hundreds of happy customers say about us here.
I have more questions, where can I find more information?
If you still have doubts about this FMM, then we invite you to contact one of our customer service representatives here. You can also check more information about this visa in this page.
To answer your initial question: Yes. You can go to Mexico with a Green Card but without a visa. You only need to apply for a Mexico tourist card if you plan to stay for more than 72 hours and/or travel more than 12 km from the border. Fortunately, iVisa has that covered.