Good news in 2020? That's right! The World Travel and Tourism Council (WTTC) has declared the Mexican Caribbean to be one of the first places in the Americas to receive the Global Safety Stamp. Playa del Carmen is one of the crown jewels of the Caribbean, with its celebrated beaches, coral reefs, nightlife, and archaeological wonders, you get a bit of everything. There's something for everyone in this quaint and picturesque town. All that's left to do is to secure yourself with a Mexico FMM Form with the help of iVisa and get going on the tropical adventure you truly deserve!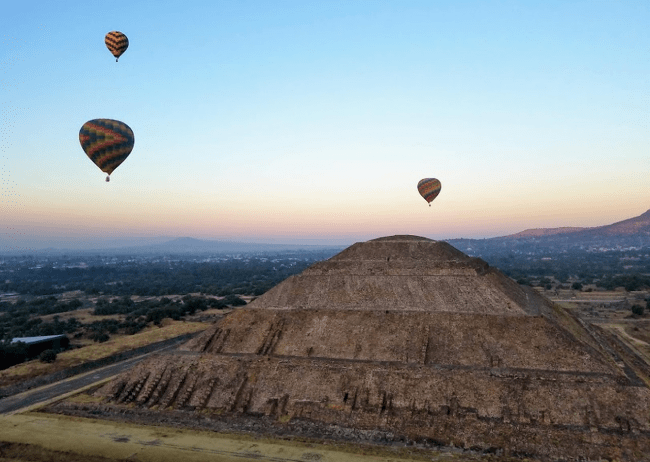 1. Islands & Cruises
While you can spend all day chilling on the sparkling beaches and in the beach clubs of Playa del Carmen, it's a good idea to explore the nearby islands via ferries or better yet, an entire cruise! Not too far away from Carmen are the pink lakes of Mexico or Los Coloradas - an absolutely stunning and definitely Pinterest-worthy destination complete with restaurants catered by the local fishing villages. Isla Holbox is another secret location that's just a ferry ride away and absolutely worth a visit as it is relatively untouched and gives you a great view of the pristine ocean with beautiful bohemian restaurants and shops to accompany it. Don't forget the cruises - some pirate-themed, some purely luxurious, they are designed to transport you out of this world!
2. Art, Archaeology & History
The much-revered Museo Frida Kahlo is a beloved part of this beautiful town and houses some of her most famous renditions and allows you to take home some charming keepsakes to remember this once in a lifetime experience; there's also a more modern museum if that's more up your alley! Next up are the spectacular ancient Mayan ruins at Chichen Itza, one of the New Seven Wonders of the World. Although it's a few hours away, planning a day trip around the ruins of Chichen Itza, Ek Balam or Coba is a worthy investment. Don't forget to stop by the charming colonial towns of Valladolid and Cozumel to take in the beauty of mixed architecture.
Don´t waste more time and get a ticket to travel Mexico! Remember to obtain your Mexico Tourist Card too.
3. Food and Drink
Take your pick from the wide array of sea-facing restaurants that are resplendent with ocean air and tropical food. Whether it's a gourmet platter for breakfast or traditional Mexican ceviche and seafood tacos for lunch or fusion food with a side of live music for dinner, you'll be spoilt for choice at Playa del Carmen. Try a guided tour of the street food (taco tours, say whaaa?!) and Mexican beers that might be better left to the locals to navigate. Let them take your tastebuds on a journey through time - from the Mayan Empire to the influences of Spain, Africa, and the Middle East, and learn how to pair the right wines, mezcals, and tequilas with your mouth-watering meals!
4. The Great Outdoors
The benefit of having such large stretches of sand is that the options for outdoor sports become endless. The most popular activity along these serene white beaches is kitesurfing. Whether you've tried it before or not, there's something about kitesurfing along the shore amongst the vast endless seas and skies that are sure to leave you feeling like new. Paddleboarding is another familiar activity along this coast that everyone, young and old, tends to enjoy.
Learn more about the required travel documents you will need to visit Mexico.
5. Water wonders
One word - Cenotes.
These swimming holes were formed in places where limestone bedrock gives way to underground rivers and springs, resulting in a beautiful little pool for you to enjoy a leisurely dip in. There are hundreds of Cenotes in Playa del Carmen and can even serve as playgrounds for snorkeling, scuba, and underground cave diving adventures.
Apart from these natural wonders, be sure to check out Akumal (a short trip away) where you can swim with all kinds of sea turtles. Back at Playa del Carmen, try out a jet ski or an eco-adventure water-based activity park to experience some aquatic excitement and get your blood pumping!
So many things to do and so many places to go! What's holding you back? All that's left is for you to get yourself a Mexico FMM Form with the help of iVisa and bring those charming Carmen dreams to life.