The Day of the Dead is an important Mexican holiday that takes place on November 2nd. It's a celebration to remember those who have passed away, and Mexicans are encouraged to visit cemeteries during this time. If you're planning your next Mexico holidays, make sure you know what travel documents are required and with the help of iVisa.com get your Mexico Tourist Card easily and in no time.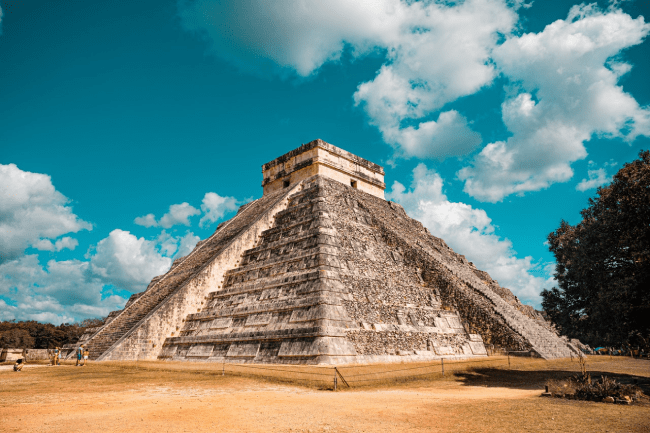 Read more about the Mexico holidays: Travel Documents Required to Visit This Country in the following article.
FAQs
Are there any vaccinations required to enter the country?
As for COVID-19, you don't need any vaccination passports to enter Mexico right now. What you do need is the Mexico Tourist Card which we can help you acquire.
You should also have is the Yellow Fever vaccine, especially if you are traveling from a country with a high risk of yellow fever transmission.
Remember that information may change quickly, so we recommend you always contact the nearest embassy if you want to get the most updated information.
Continue reading below about Mexico holidays: Travel Documents Required to Visit This Country.
PCR Test required to enter the country?
You don't need a PCR test to enter Mexico but we still suggest taking it to avoid problems upon arrival.
Do I have to complete a quarantine upon arrival to the country?
No, you don't have to complete a quarantine once you arrive in Mexico unless you have been infected with COVID-19 recently. However, you will need to wear masks and social distance where needed.
Enjoy your next Mexico holidays easily by applying for your Mexico Tourist Card. See how below.
What is the Mexico Tourist Card and how do I apply for it?
The Mexico Tourist Card is an online travel document that allows you to travel to Mexico for tourism. This card does not replace a visa, so in case you need a visa to enter Mexico, you will have to apply for it first.
The application is easy and only consists of 3 steps. After completing this process, be ready to receive your tourist card by email:
First, fill out the online form with your private information and choose a processing speed.
Second, after selecting the processing speed you prefer, review the information so that you can pay for the fees using your debit/credit card.
Third, add any item required (if necessary) and click on submit to send the request form. Wait for your Mexico Tourist Card, which will be delivered by email according to the processing speed you selected.
How much does the Mexico Tourist Card cost and what are the processing times?
The Mexico Tourist Card has three different costs on iVisa.com, and these costs vary depending on how urgent your request is. These are the options we have available:
Standard Processing Time:

USD $28.99

-

24 hours

Rush Processing Time:

USD $52.99

-

4 hours

Super Rush Processing Time:

USD $88.99

-

30 minutes
To see other things related to Mexico holidays: Travel Documents Required to Visit This Country, we invite you to check the question below.
Can I trust iVisa.com?
Yes, we have a convenient and secure system, so you can feel well-protected when using our services. See our reviews section for more information.
Where can I find more information about Mexico Holidays and Travel requirements?
If you want to learn more about Mexico holidays: Travel Documents Required to Visit This Country, contact our agents, they are available at all times.
iVisa.com Recommends
Once you make it to this amazing destination, we recommend you check out the Oaxaca festival, with parades, dance performances, and more. You can even sample mezcal, the local drink of choice, or indulge in Mexican food delights!
Oaxaca is known to be one of the preferred destinations in Mexico to enjoy the Day of the Dead Parades, an amazing opportunity for visitors to connect with the culture and traditions of Mexico. Since the times of Oaxaca´s evangelization led by the Dominiques Fray Gonzalo Lucero and Fray Bernardino de Minaya, the locals have been celebrating their ancestors during the day of November one.
Additionally, Oaxaca is a very important cultural center in Mexico and has many tourist attractions that should not be missed when visiting this destination such as its colonial architecture, especially the city's cathedral; its baroque churches with tall towers and bells; The Central de Abastos Market which was built at the end 19th century by architect Vincente Megeath Palacios who also designed other famous buildings like The Municipal Palace or "Palacio de Gobierno" along with other amazing works.