Mexico has a straightforward visa policy. At the moment, there are three countries (Russia, Turkey, and Ukraine) whose citizens have access to an Electronic Authorization System. It means that the nationals of those countries are no longer required to apply for a consular visa, which saves a lot of time and effort. However, most travelers who go to Mexico are from visa-exempt countries. There are 65 countries and territories whose citizens can travel without a visa to Mexico. Even so, they still need to pay a tourism fee. That fee is called a Forma Migratoria Multiple, and it can now be paid online using the services of iVisa.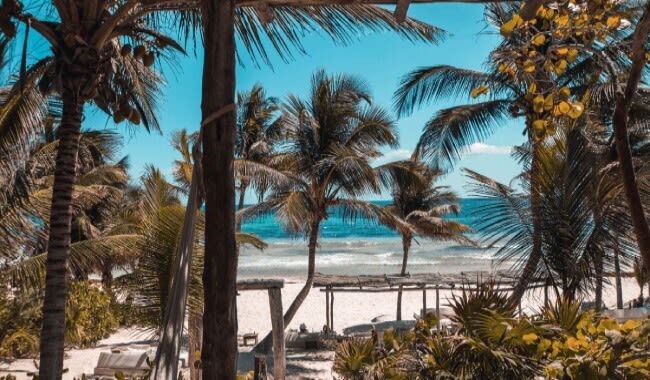 Frequently Asked Questions (FAQs)
Do I need a visa to mexico from Australia?
No, a visa is not required but Australians are required to have a Tourist Card to enter Mexico. You can check requirements here.
If visa cost is zero, why do I need to pay?
Apply ahead and avoid wasting hours lining in the airport waiting to complete the process to get your Tourist Card can be an uncomfortable moment and can make you waste time you can use in your trip. Applying online with iVisa will make the process easier and more comfortable since you can apply from your house.
What is the Mexico Tourist Card?
A Mexico Tourist Card is a tourist permit that is required for all foreign citizen travelers to Mexico who will not be engaged in any type of remunerated work.
How long is the Tourist Card valid for?
The Tourist Card is valid for 180 days after arrival and allows a maximum stay of 180 days in Total for a Single Entry.
What are the documents required to apply?
We require the following to submit your application:
Passport with at least 6 months of validity.

Airplane ticket (Air Arrival - including the Flight number).

Credit/Debit card or Paypal account for the payment.
What are the processing times and prices?
A tourist card is not expensive, and the amount of money Australian need to pay for it depends on two factors: processing time and travel type (by air or by land). As for the former, iVisa comes with three options:
Standard processing time – if you select this type of processing time, you have to pay USD 20.00 for the service fee. It also means that you will receive the Mexico tourist card in 24 hours. That is if the weekend is not coming up.

Rush processing time – this means you will obtain the tourist card in as little as 4 hours. However, the cost will go up to USD 40.00.

Super rush processing – this is the fastest processing time, which means you will have your FMM in 30 minutes. As you may have guessed, this will cost you more than the previous processing times. Your bill will go up to USD 60.00.
Click here to start your application.
How does the Mexico Tourist Card work?
In 2015, the National Immigration Institute (INM) introduced the Tourist Card. According to the Forma Migratoria Múltiple, it is an admission document issued to vacationing visitors of certain nationalities. It is also popularly known as a tourist visa, even though it is not officially a visa. Applicants will receive their Tourist Card via email after filling the application form.
iVisa offers this service because many of our clients have had issues with long lines at the airport. Our service will help you avoid the queue.
In addition, obtaining this card means you don't have to fill the form aboard the plane or when you arrive at an airport in Mexico. To summarize, getting this card in advance could save you time, but please is not obligatory and carries a service fee.
How long does it take to apply for a Mexico Tourist Card?
Less than 10 minutes.
How can I apply for a Mexico Tourist Card?
The application process has only three steps:
The first step will ask you to fill in your general information. You also need to choose the processing time from the options mentioned above.

The second step will ask you to revise step one and make the payment.

The last step consists of a questionnaire and a photo upload. It is at this point when you need to upload your passport scan. Other documents may be required as well, but it depends on personal circumstances.
Click here to start. After you are done, you submit your form and wait for your Card to arrive. In case you need assistance to fill your application, iVisa has a fantastic support service that you can call 24/7.
What happens after I have applied?
Once the application is done, you will receive the Tourist Card by email in PDF format. No need to deal with the embassy.
I am arriving by car, can I use this Tourist card?
You must apply for the Tourist Card (Land) if you are planning on arriving in Mexico by car, which you can obtain by clicking here.
Is it safe to use iVisa to get my Tourist Card?
Many people think that online information leaks and that their personal info is at risk of getting into the wrong hands. However, that is not the case with our services. We provide maximum safety for your personal data, confidentiality, and we invest a lot in the security of our database. Your personal information could not be safer. You can check what hundreds of happy customers say about us here.
I have more unresolved questions, where can I find more info?
For a faster resolution click here and start chatting with one of our customer service representatives. Alternatively, you can find more info and FAQs here.