Iraqi citizens who plan a trip to Mexico for tourism purposes are required to get a tourist visa from the nearest Mexican embassy. However, you will also need a Mexico Tourist Card (Forma Migratoria Multiple), which can be applied for online. If you decide to use the services rendered by iVisa, the card can be in your e-mail inbox in as little as some minutes.
If you want to know how to properly apply for the FMM, keep reading this blog.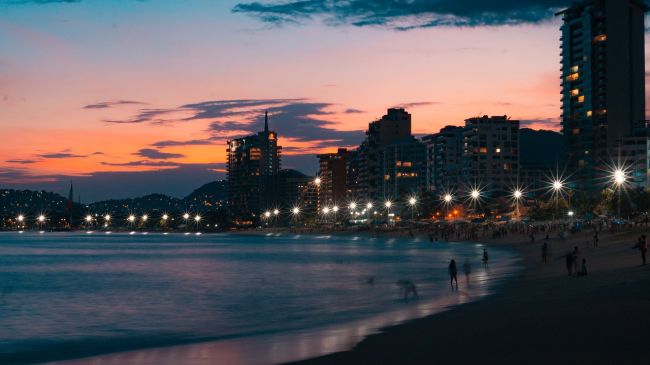 Frequently Asked Questions (FAQs)
I'm from Iraq, do I need a visa to enter Mexico?
Yes, Iraqi citizens do require a visa to visit Mexico, but you also need a Mexican Tourist Card or FMM, which you can easily obtain through an online company like iVisa.
What is a Mexican FMM or Tourist Card?
That is an official document that provides you a part of this legal consent to enter Mexico for a particular length of time. It works somewhat like a visa, but with a much simpler way to apply online.
Keep in mind that this document does not allow you to enter Mexico, you also need a consular visa. But with this document, you won't have to do a long line at the airport or waste more time in vain.
How long can Iraqi citizens stay in Mexico with a Tourist Card?
The Mexican Tourist Card permits Iraqi Citizens to be in the nation for 180 days in Total.
What are the documents for the Mexican FMM?
Fortunately, you do not have to struggle with putting together everything necessary for the online application process because the list of requirements is short. Plus, all the items on it are easy to get. Look at these documents:
Passport – you can't submit an application for a Mexico tourist card with no valid passport. And according to the visa policy of Mexico, the travel document needs to remain valid for another 6 months from your arrival.

Airplane ticket – you only need to meet this important document if you make the trip by air. iVisa is interested mostly in the flight number. If you travel by car, you do not need another document that attests your arrival.

E-mail address – when you finish the procedure online on your tourist card, then you'll get the document via email in PDF format. Until you depart, It'd be best if you printed it out. Additionally, it gets stolen, or just in case you lose your FMM card, we advise that you write down the document's number.

Means of payment – iVisa accepts credit or debit cards, but you can also use PayPal, Alipay, or even WeChat.
What are the total fees and also the processing times?
The total amount you will spend on your Mexico tourist card depends on your means of travel and also the processing timeframe you select for your application. As to the latter, iVisa gives you three options so that you can choose the one that is most convenient for you. They are as follows:
Standard processing – many people select this alternative because it is the least expensive of the three. Your Mexico tourist card will be ready in 24 hours, and the amount to pay is USD 33.49.

Rush processing – this is the second option that allows you to have your visa in 4 hours. Nevertheless, the quantity to pay is USD 65.99.

Super Rush processing – selecting this procedure, your legal permission will be ready in 30 minutes, and the fee of it is USD 106.99.
Also remember that if you intend to travel by bus or car, the price of your Mexico tourist card will cost more and you will have to add $29. So, it will be $49, $69, and $89 respectively.
How much time do I need to apply?
You just need 10 minutes or even less to complete your application form.
How is the online form?
After you put together everything necessary, you are free to fill in the application form. However, the whole job should not take more than 20 minutes of your time. Remind that iVisa's customer support is at your disposal 24/7 if you need some help.
The form you have to complete consists of three steps:
The first one focuses on personal information, processing time, and means of travel. That is the moment when you have to provide them all.

The second step requires you to handle the payment and review your form.

In the third step you're required to attach the documents. When you are finished, submit your form, and iVisa will manage the rest.
As you can see, the online procedure of acquiring a Mexico tourist card for Iraqi citizens is close to effortless. The document is valid for 180 days since arrival, it grants a single entry, and it covers a stay of no more than 180 days in Mexico.
What can I do if I have completed my application form?
Once you finish the process, you'll receive the eVisa by email depending on the procedure timeframe. Note that you do not have to deal with any Mexican embassy to proceed with it. We do it for you in the best way possible.
How many entries do I get with the Mexican FMM?
As we said before, if you are from Iraq, you'll get your official permission with a Single Entry.
How will I know when I'm ready to use it?
One the Government approves it, we will inform you through e-mail. Just consider inserting a valid email, this way you'll know when you're ready to use your FMM.
What happens if I travel by car and not by air ?
In that situation, you must apply for a Tourist Card by Land. Note that this electronic visa has an extra price of USD 32.00.
Can I apply for family or friends if they're from Iraqi?
Would you need to travel with loved ones or friends? Then they can be applied by you. Before starting, you need to keep all their necessary documents. Besides, they must apply for a consular visa too.
If you'll apply for just one applicant, you can do it here by filling in their personal data.
If you need to add more people, then you can do it by selecting 'Add new applicant' in the online formulary.
Where can I read more information about Mexican FMM?
Do you have some doubts in mind? that's completely fine for us. Fortunately, we give you these two ways:
Consult your doubts and concerns here with one of our agents.
On the contrary, if you prefer to read additional info, just visit the Mexico FMM page.
Obtaining a Mexican FMM for the citizens of Kenya is not too difficult. iVisa does the hard work by handling the bureaucracy, so don't wait anymore and begin planning your journey today!