Same as many other nationalities, the citizens of Chile don't need a visa when traveling to Mexico for a vacation. However, if you're Chilean, you're required to get a Mexican Tourist card, also called a Forma Migratoria Multiple. While you can apply for it on the plane or when you get to Mexico, you can also get this document online. The best thing about it is that iVisa can provide excellent assistance.
Learn more about this document with the information below.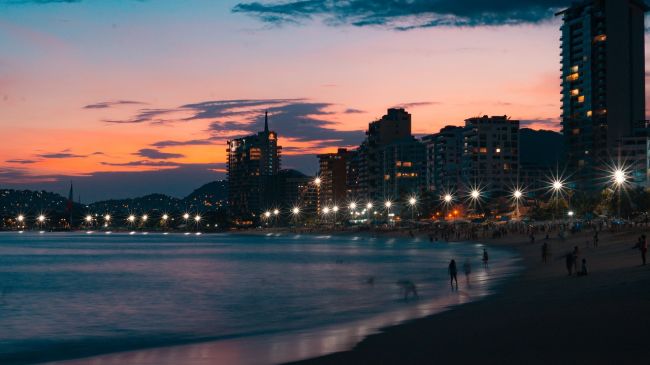 Frequently Asked Questions / FAQs
I'm Chilean, do I need a visa to visit Mexico?
No, you don't require a visa, what you require is a Tourist Card. You can check what requirements you need on this link
What is a Mexican Tourist Card?
A Mexican Tourist Card or FMM ("Forma Migratoria Múltiple"), is a document that every foreign citizen needs to travel to Mexico, as long as the applicant is not engaged to any type of remunerated work.
How long is the Mexico Tourist Card valid for?
Your Tourist Card expires 180 days after arrival, and it offers you a Single Entry for a maximum stay of 180 days Total. It can be use only with tourist purposes.
What requirements do I need to have?
The online application process of getting a Mexico Tourist Card is not demanding at all. The list of requirements is short, and you may already have the necessary things. What you need is as follows:
Valid passport – You must have at hand a valid passport. Moreover, the travel document in question must keep its validity for at least 6 months from the flying date in Mexico.
Airplane ticket – this requirement applies only if you travel to Mexico by air. You must provide a flight number.
E-mail address – Your Tourist Card arrives via e-mail in PDF format, so you'll need to get a valid e-mail address to receive it.
Payment Options – an online application process requires a payment method that allows you to pay online. iVisa accepts multiple methods, such as credit or debit card, or even PayPal.
What are the processing times and prices?
The total price for your FMM will vary depending on how soon you need your document. With iVisa, you can select one of the following processing options:
Standard processing – Your application will be processed in 24 hours, and the price will be only USD 20.00 (service fees included).

Rush processing – if you choose this option, you get your Tourist Card in just 4 hours, but as you can imagine, the price goes a bit higher. You will be charged USD 40.00 (service fees included).

Super Rush processing – This is the fastest available option and it's also the most expensive. The Tourist Card is ready in 30 minutes, but you'll have to pay USD 60.00 (service fees included) for it.
If you take the trip by car, the prices change. In this case, it would be USD 49.00, USD 69.00, USD 89.00 being preceise.
Click here if you want to start your online application.
How long does it take to apply for a Mexico Tourist Card?
You'll need less than 20 minutes to complete the online application form.
How can I apply?
After you make sure that all the requirements are fulfilled, you can proceed to fill in the application form. You should not experience any difficulties in the process, but if you have questions or concerns, you can contact iVisa's customer support. iVisa's service is at your disposal 24/7 and it is free of charge.
The form we are talking about has three stages:
Stage one is based on general information about yourself and your trip, but you are also asked to choose a mean of travel and a processing timeframe for your application.

The second stage consists of payment and review

The third and last stage requires you to upload a few necessary documents. When you are done with all three steps, you can submit your application form, and iVisa will take it from there.
As you can see, the online process of getting a Mexico tourist card is incredibly convenient when you apply online.
Do I need to get a Tourist Card for my children as well?
Yes, you'll have to apply for your children separately. Every foreign traveler who wants to visit Mexico requires a visa, and that includes kids.
When should I apply for the Mexico Tourist Card?
The Mexican government recommends you to apply within 30 days of your arrival. However, you are free to apply with iVisa at any time, as we will review your application for accuracy and queue your order until it's the correct time to process your online application.
What should I do if I travel by land?
in this situation, you'll have to apply for a Tourist Card by Land, which has another cost if you compare it to the FMM by air. The total price of it is USD 29.00.
How does the Mexican Tourist Card Look Like?
Where can I find more information?
For a faster and better resolution, you can click here and start talking to one of our customer service agents. As a second alternative, you can find more info and FAQs on this page.
Get ready to enjoy the beauties hidden in Mexico, including the amazing beaches of Cancun or the enigmatic architecture in Mexico D.F., all you need to do is to apply online and you'll be one step closer to this destination!