As a Chinese national, when you travel to Mexico for tourism or business purposes, you first have to pay a visit to the nearest Mexican diplomatic mission so you can get a visa.
You also need a Mexico tourist card, also called a Forma Migratoria Multiple. The FMM card can be bought on the plane or arrival, but with iVisa, you can apply for it online before departure and have it approved as fast as you need it.
We invite you to keep reading this post to get more details about this process.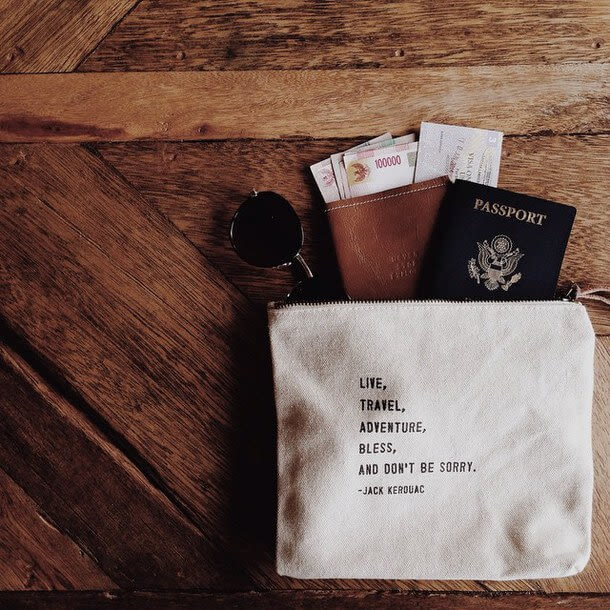 Frequently Asked Questions (FAQs)
What is a Mexican FMM?
A Mexican FMM or Forma Migratoria Múltiple is a tourist document that allows certain foreign citizens to enter Mexico legally as long as they don't get any remunerated work.
I'm from China, do I need this FMM if I want to travel to Mexico?
Yes, you need this document to enter Mexico.
How many types of Mexican visas are there for Chinese citizens?
There are two: The tourist card by Air or The Tourist card by Land. Both of them can be provided online by iVisa.
What requirements are requested for Chinese citizens?
The requirements for a Mexico tourist card are not out of the ordinary. The list is short, and the items on it are easy to put your hands on. Here is what you need to provide iVisa with for a successful application process:
Passport – to acquire a Mexico tourist card, you need to have a passport. Moreover, Mexico's visa policy states that the passport has to remain valid for at least another 6 months from your arrival in Mexico.
Airline ticket – iVisa is interested in the flight number. Keep in mind that you must fulfill this requirement only if you choose to travel by air.
E-mail address – when you complete an online application process, the FMM card arrives via e-mail in PDF format. Remember to print out at least one physical copy before departure. At the same time, we suggest that you write down the number of your tourist card just in case it gets lost or stolen.
Means of payment – you will be happy to learn that iVisa accepts multiple methods of payment. You can either use a credit or a debit card, but you can also pay using PayPal, Alipay, or WeChat. Whichever is most convenient for you.
You also will need the following documents in order to properly apply online:
How long is the Mexican FMM valid for Chinese citizens?
Once you apply for this e-Visa, it expires 180 days after arrival. You're also able to stay in Mexico 180 days in Total.
How much does a Mexican FMM cost?
These will vary according to the type of visa you choose and also how soon you require it. So basically your Mexico tourist card depends on your choices. Concerning the processing, here are your options:
Standard processing – most people go for this option because it is the cheapest. You only have to pay

USD 20.00

, and your application is processed within

24 hours

.
Rush processing – for things to move a bit faster, you can choose this option, and your Mexico tourist card will arrive within

4 hours

. The fee, however, is

USD 40.00

.
Super Rush processing – this is the fastest option you can select. It is the most expensive too. Your application is processed within just

30 minutes

, and you will be charged

USD 60.00

.
If you're ready to proceed with your application, you can begin here.
How long does it take to apply for this visa?
You'll need only a few minutes to complete the whole process.
How is the application form for Chinese?
The moment when you notice that you have everything you need you can move on and fill in the application form. You should finish this task in approximately 20 minutes, and if you need help or have questions, do not hesitate to reach iVisa's customer support. It is available 24/7 and free of charge.
There are three steps you need to go through. The first one asks for your personal information, but it also requires you to choose a processing time for your application and a means of travel.
Moving on to step two, this is the point at which you have to handle the payment and review your form. You cannot submit erred information. Otherwise, your FMM card will be invalid.
The third and last step requires you to upload the supporting documents of your application. Once you do that, you can hit the submit button, and iVisa will handle the rest.
What you must remember is that iVisa created a short and straightforward application process so that you can obtain the Mexico tourist card without too much effort.
How many times can I enter Mexico with the FMM?
Your Mexican FMM has Single Entry, so you can enter just once to the country.
When should I apply for the Mexico FMM?
It is recommended that you apply for the FMM within 30 days of your arrival. But with iVisa, you can apply at any time as we showed you before.
Can I work in Mexico with this card?
No, you can't. With your FMM you're able only to know the country for tourism purposes.
How do I know if my e-Visa is ready?
We always inform if an e-Visa is ready through an e-mail, and this case is no exception. We will notify you as soon as the Mexican Government approves your document.
How safe is to get my Mexican FMM with iVisa?
It's completely secure and safe. It's true that many people still believe that giving online information means that you can have a high risk, but that doesn't happen with our services. We provide you maximum safety for your personal data.
I'm still with some doubts, where do I read more?
In case you still keep some questions and you need to answer them, then you can click here to contact one of our customer service agents. On the other hand, you can also check more FAQs and other useful tips in this page.
There's no easiest way to apply for a Mexican FMM than this option that iVisa offers you. Start your journey now and don't worry about any long line in the Embassy or the airport!