The citizens of Egypt who want to travel to Egypt must apply for a Mexico Tourist Card before planning their trip. It is also called a Forma Migratoria Multiple or FMM.
While you can request one from the airline you are traveling with or purchase it when you arrive in Mexico, iVisa.com can help you obtain it online before departure. All you have to do for that is simply fill in an application form, and we will explain to you what else you should do in this article.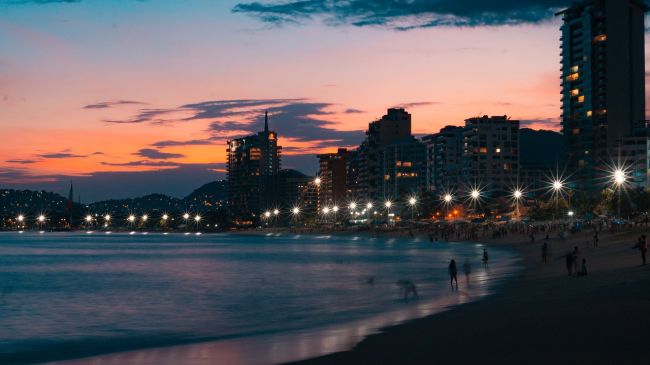 Frequently Asked Questions (FAQs)
I am from Egypt, do I have to get a visa to visit Mexico?
Yes, you need a visa, and it is also required for you to get a Tourist Card or FMM (Forma Migratoria Múltiple).
How many types of Mexican FMM are there for the citizens of Egypt?
There's just one Tourist Card or FMM, the only thing is that this card can work for air or land, and the cost will differ. The Mexican Tourist Card by Land has a cost of USD 32.00.
How long can I stay in Mexico with my FMM?
Egyptians may be in the nation of Mexico for 180 days in Total.
What are the requirements to get the FMM?
The requirements for a Mexico tourist card are not as demanding as for a visa. However, you still need to put together some information and a few documents that are necessary during the online application process. They are as follows:
Valid passport – if you want to apply online for a Tourist card, make sure that your passport remains valid for another 6 months from your arrival date in Mexico.

Flight ticket – this document is only necessary if you plan to travel by air. In that case, you will need to give a flight number.

E-mail address – you will need to give a current email because your Tourist Card arrives via e-mail in PDF format. Once you get your FMM, take note of the FMM number and then print it out.

Methods of payment – to finalize your application, you must pay by credit/debit card.
For How Long Can I use The FMM?
Your Mexican Tourist Card is valid for 180 days after arrival.
How much is the price to get the FMM?
To know the amount to pay for your Mexico tourist card, you will have to choose a processing time and that will determine the price that you'll have to pay. These are the options:
Standard processing – this option is chosen by many people because the price is comfortable, but your Tourist Card will be done in 24 hours, and the cost is USD 20.00.

Rush processing – you will get your Tourist Card in 4 hours and you'll have to pay the amount of USD 40.00.

Super Rush processing – using this alternative your FMM will be done in only 30 minutes, however, the amount to pay is USD 60.00.
Note that the prices mentioned above only apply if you plan to travel by plane. On the contrary, if you want to travel by land, so you must add USD 32.00 for each procedure time.
How long does it take to apply for the FMM?
All you need is 15 minutes of your time.
How is the application form for Egypt?
After you see that you collected the documents, you can proceed to the application page to fill out the form. You should finish this task in 15 minutes, nevertheless, remember that in case you need any help, you can contact iVisa.com's customer support 24/7. The service does not charge.
The formulary you are required to complete includes 3 stages:
1. Firstly, it focuses on general information. It also asks that you mention your means of travel and choose a processing timeframe for your request.
2. During this section, you need to insert your payment details and revise your application to make sure that you do not submit incorrect information.
3. And finally, the last step wants you to attach the requirements. You can submit your application once you are done, and we will take care of the rest.
Needless to say, the online process of obtaining a Mexico tourist card is incredibly convenient.
What can I do as soon as I complete my application?
Don't worry about this part. When you finish with your application process, you'll obtain your tourist card by email depending on the procedure time you selected from above.
How many entries do I get with the Mexican FMM?
If you're from Egypt, then you will obtain a FMM with a Single Entry. Take that in consideration when planning your trip.
What would I do if I travel by car or bus?
If your mean of transportation is terrestrial (car or bus), then you must request a Tourist Card by Land. It has a different price compared to the Tourist Card. It means that you have to add USD 32.00 for each processing time.
Can I apply for family members or some friends?
It's completely normal if you want to travel with friends or family. In that case, you'll have to apply for them only if they have the same requirements asked before.
And remember that if you will apply for one applicant, you can apply here and continue completing the data.
To add a new member, you can do it by selecting 'Add new applicant' in the application form.
If I want to travel with my children do I have to apply for them?
If you travel with children, yes, you have to apply for them separately. They count just as another passenger.
How does the Mexican FMM look like?
If I have doubts where can I find more details about Mexican FMM?
Don't worry! You can talk to our operators here to receive a precise attention. Furthermore, click on the Mexico FMM page to check other important FAQs that could help you to plan your trip successfully.
Start your trip to Mexico by applying online with iVisa.com and forget about some tedious paperwork!