When traveling to Mexico for tourism, Hungarian citizens do not need a visa, as do many other nationalities. Despite this, you'll still need a Mexico tourist card. Get the Forma Migratoria Multiple or Mexico tourist card to enter Mexico. You can also apply online for this document before departure via iVisa.com. For more details concerning the Mexico visa for citizens of Hungary, continue reading this article.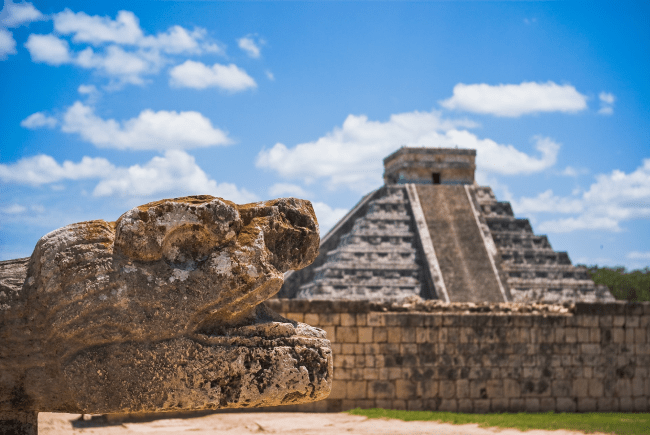 Frequently Asked Questions
What is a Mexico tourist card?
Mexico tourist cards are required for foreign nationals who want to enter Mexico. You may stay in the country for a certain number of days but must depart before the time runs out.
With a Mexico tourist card, how long can I stay in Mexico?
An immigration officer at the point of entry will decide the number of days you will be given along with the duration of your Mexico Tourist Card. They can provide you with a FMM for 30, 60, or 90 days instead of the full 180 days. It is your responsibility to leave the country before the Mexico Tourist Card expires.
Do citizens of Hungary need a visa to enter Mexico?
Mexico tourist cards can be obtained by Hungarian nationals after they arrive in the country. Utilize iVisa.com to expedite your application.
How do I start the process? What details do I need?
Make sure to have these details in hand before the application process.
Scan of passport: Upload a scan of your passport to get your details.
Email Address: You will get the travel document via email.
Payment method: Pay the application fee using a debit/credit card.
How long does processing take?
iVisa.com offers three processing options:
Standard Processing Option: Although it's inexpensive, the wait is long.

USD 20.00

-

24 hours

Rush Processing Option: An option that offers faster performance, but at a higher cost.

USD 40.00

-

4 hours

Super Rush Processing Option: It offers the fastest processing speed at the most expensive price.

USD 60.00

-

30 minutes
How to apply for the Mexico tourist card?
All you have to do is follow these steps.
First: Fill out the application form and choose the processing option.
Second: Verify the details and pay the application fee.
Third: Attach a scan of passport and other documents.
How secure is iVisa.com to process my order?
Your privacy is our concern. In addition to helping travelers obtain electronic visas around the world, iVisa.com has been doing this for a long time. iVisa.com has more than enough experience working with different travel documents . Check the comment section for more clarity.
Where to get more details on the Mexico Visa for the citizens of Hungary?
If you have any queries about the Mexico Visa for the citizens of Hungary, contact our customer support agents. You can also reach us by email at [email protected].
iVisa.com Recommends
There is nothing like Mexico to invoke images of ancient ruins, colorful colonial towns, and vibrant cities. Several secluded beaches line two long coastlines that offer visitors countless opportunities to enjoy the sun. While the Pacific Pipeline - renowned among surfers - runs from Baja all the way down to Puerto Escondido, the Caribbean side is better known for its coral reefs and warmer waters. Both coasts offer a variety of activities like parasailing, diving, snorkeling, fishing, and kayaking. There is a beach town for everyone in Mexico, whether you seek the glamour of Los Cabos, Cancun, Playa del Carmen, or the more traditional elegance of Puerto Vallarta and Acapulco.
In addition to its beauty and rich heritage, Mexico has the highest number of UNESCO-listed sites in North America, including the Mayan ruins of Palenque, Chichen Itza, Tulum, and Coba. Mexico's colorful streets and regional cuisines never fail to enchant visitors, from grand colonial cities like Puebla and Oaxaca to the many magical towns (magical towns) such as Taxco and Valladolid. There are many animals that live in Mexico's tropical rainforests, and family-friendly eco-adventure parks like Xel-ha in the Riviera Maya offer hiking and guided safaris. It is common for visitors to come through Mexico City, but despite its overwhelming size, do not be discouraged. There are many culturally rich attractions at Teotihuacan, including world-class art, cosmopolitan dining, non-stop nightlife, and easy access to the pyramids.