Applying for a Mexico Visa for the Citizens of India, whether for tourism or business, is not as complicated as it seems. Luckily, you don't even need a paper visa to travel to Mexico, what you do need is a Mexico Tourist Card (also known as Forma Migratoria Múltiple), which is a lot easier to obtain.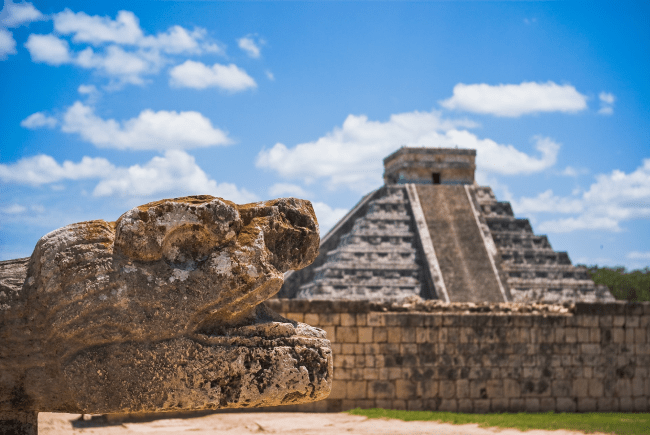 When it comes to applying for the Tourist Card iVisa.com can help you! If you apply online using our platform, you'll get your document in less time than the traditional way, and with a lot less effort. In this article, we'll explain all you need to know when applying for the Mexico Tourist Card from the comfort of your own home.
See the FAQs below for information on the Mexico Visa for the Citizens of India.
Frequently Asked Questions
ARE THERE ANY COVID-19 TRAVEL REQUIREMENTS I SHOULD KNOW ABOUT BEFORE I APPLY FOR THE MEXICO VISA FOR THE CITIZENS OF INDIA ?
Due to the pandemic, in addition to the Tourist Card, you should also apply for the Mexico Questionnaire of Identification of Risk Factor, which is an easy health questionnaire that we also include while you apply for the Mexico Tourist Card. You don't need any extra requirements to apply for this health questionnaire.
As of today, COVID-19 vaccinations aren't obligatory to enter Mexico. However, a Yellow Fever Vaccine is required if you're coming from a country with a higher risk of contagion.
It's not mandatory to get a COVID-19 PCR Test, but it's recommended. Bear in mind that you might also need to quarantine upon arrival, but only if you present COVID-19 symptoms or test positive.
Note: Since this information may change quickly, we recommend you follow up on the latest Mexico travel updates and/or contact your local embassy.
WHAT IS A MEXICO TOURIST CARD AND WHAT OTHER ITEMS DO I NEED TO ENTER MEXICO?
The Mexico Tourist Card is a travel document that is mandatory to travel to Mexico.
You can use the Mexico Tourist Card to travel both by plane and by land, and you can use it for tourism or business purposes.
As an Indian citizen, you don't need a Mexico Visa for the Citizens of India. The only thing you need is to fill out the Health Questionnaire, that's included in your Mexico Tourist Card if you apply with us.
To apply you must have the following ready:
Your current passport with at least 6 months of validity.
An email address.
Airplane ticket to confirm your flight.
Credit/Debit card to pay the fees.
Keep reading below for more on the Mexico Visa for the Citizens of India.
WHAT IS THE PROCESS TO GET THE MEXICO TOURIST CARD WITH IVISA.COM?
Access and fill in the application form.
Upload and add the documents and extra information to support your application.
Select an option to process your application.
Send your application once you're ready. Our agents will review it and inform you if any adjustments need to be made.
Wait for your Mexico Tourist Card via email inbox.
Print your document if necessary.
If you feel ready to apply with iVisa.com, get started now!
HOW MUCH DOES THE MEXICO TOURIST CARD COST?
Choosing the Mexico Tourist Card provided by iVisa.com gives you 3 payment options depending on your budget and time frame. These prices already include the Health Questionnaire and an add-on for your Tourist Card:
Standard Processing:

24 hours

-

USD 20.00

Rush Processing:

4 hours

-

USD 40.00

Super Rush Processing:

30 minutes

-

USD 60.00
IS IVISA.COM A SAFE WEBSITE?
Yes, it's safe to use our website, we have a professional work team that ensures all your personal data is safe and secure. Check our customer reviews section for proof of our success.
WHERE DO I FIND MORE INFORMATION?
If you still have doubts about the Mexico Tourist Card or a Mexico Visa for the Citizens of India, then feel free to contact our customer service team 24/7.
iVisa.com Recommends
Mexico is one of the most popular countries in Latin America, and it is no wonder as it has beautiful beaches belonging to the famous Gulf of Mexico, in addition to its diverse landscapes of mountains, jungles, and deserts. Mexico is also the cradle of very advanced pre-Columbian civilizations, including the Aztecs and the Mayans. In Mexico, it is common to find relics from that time in ancient ruins such as Teotihuacán and the Mayan city of Chichén Itzá.
This country is also popular for its attractive colonial architecture, reflecting the Spanish colonization. The mixture of these elements and its cultural diversity, make Mexico a vacation paradise for many travelers.
Remember, to start planning your trip successfully you need to obtain the Mexico Tourist Card first. Don't hesitate and start planning now!