According to Mexico's visa policy, the citizens of Indonesia can't visit Mexico for tourism or business purposes unless they obtain a visa in advance. You can get that at the nearest Mexican embassy, but there's a better option for you.
You can have a Mexico tourist card, otherwise known as a Forma Migratoria Multiple completely online. You can even have it on the plane or when you arrive in Mexico, but if you use the services provided by Visa, you can get the FMM card online before departure quickly.
Do you want to learn more about it? Then we invite you to keep reading.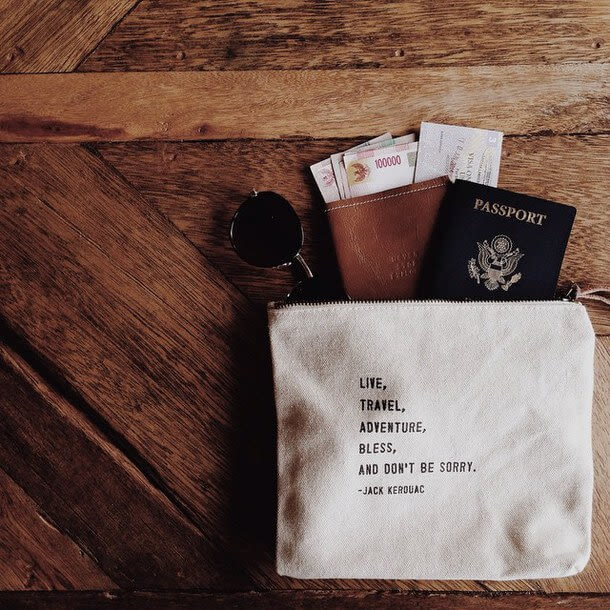 Frequently Asked Questions (FAQs)
I'm from Indonesia, do I have to obtain a visa to enter Mexico?
Yes, you do need a visa or you can simply get a Tourist Card if you know you won't get a paid work. In this last case, don't get stress about it, you can have one online.
What is a Mexican Tourist Card?
A Mexico Tourist Card or FMM ("Forma Migratoria Múltiple") is a well-known authorization that's required for some citizens who plan to enter Mexico. This is a must if you plan to enter the country and you're one of the countries that can apply for it.
What are the requirements for the citizens of Indonesia?
You will be pleased to learn that the list of requirements for an FMM card is not extensive, and chances are that you already have some (if not all) of the items on it.
This is the first things to consider before applying:
And this is the list of the things you mostly need for the online application process:
Passport – to obtain a Mexico tourist card, you need to check if your passport remains valid for at least another 6 months from the date of arrival in Mexico.

Airline ticket – you need to give us the flight number. This requirement only applies if you will travel by plane.

Email – we will send your FMM card by email. Note that you need to write down the number of your tourist card and also print it out.

Payment alternatives – if you want to use a credit or debit card, or even PayPal that will be enough.
Is it possible to obtain my Mexico Tourist Card with iVisa?
For sure. We work hard to grant electronic visas in the time frame selected by customers. Furthermore, iVisa has a high protection rate and also an advanced method of ensuring that all customer's information is protected, and we've been doing it for at least 6 years and still counting.
What are the fees and how long do I have to wait to get the FMM?
The total price of your document depends on the type of FMM and also how soon you require it. Both choices will determine the price of your Mexico tourist card. Now you can choose from:
Standard procedure – most people go for this option because it is the most affordable for any pocket. The cost is USD 20.00, and your travel document will be done in 24 hours.

Rush procedure – selecting this alternative, your Mexico tourist card will be in your email within 4 hours. The total amount, however, is USD 40.00.

Super Rush procedure – in only 30 minutes your travel authorization will be completed. All you have to pay is USD 60.00.
In case you plan to enter Mexico by car, you will have to pay more. An additional USD 32.00, to be more specific. It means that you will be charged $49, $69, and $89 for each procedure.
How can I apply for this Mexican document?
Now that you know what you need, we will provide a brief description of the application form in order that you know what to expect. But first of all, remember that iVisa's customer support is available for you 24/7. The service can be reached via online chat or phone.
The application form created by iVisa consists of three steps explained next:
The first one is based on general information, but it also requires you to make a choice of procedure time for your request and means of travel.

When you reach the second step, you have to make the payment and review your form so that it does not include any errors.

The third and last step is reserved for supporting documents. iVisa will want you to upload them. When you finish all three steps, you can submit your application, and iVisa will handle the rest.
The bottom line is that the citizens of Indonesia enjoy a short and smooth application process when getting a Mexico tourist card online and after that, there's no more stress about paperwork.
What do I have to do when I finish the whole application form for my FMM?
As soon as you complete the online application process, you will get the Mexican FMM by email depending on the processing time you chose. Besides, you don't need to deal with any Mexican embassy at all. We do all the hard part for you.
How many entries do I have with the Mexican FMM?
If you're an Indonesian citizen, you will obtain your Tourist Card with a Single Entry. This means you can enter this country just once.
How will I know if my Mexican Tourist Card is ready to use?
You don't have to worry about this! We'll inform you by email address. Just ensure that you provide us a current email.
What if I travel by car?
In that situation, you have to request a Tourist Card by Land. Take into consideration that you will need to pay extra money compared to the FMM by air.
How does the Mexican Tourist Card Look Like?
This is a sample of the document:
Is it possible to apply for my family or friends?
Yes, it is, as long as the people who you are applying for are from Indonesia or another country that has a FMM available. Just don't forget that in order to proceed successfully with their tourist FMM, you should have all of their required documents.
In case you're are applying for just one friend or one family member, you can do it here.
And if you need to apply for more than one person, then you can do it by selecting 'Add new applicant' in the application form.
If I have some doubts, where can I get more details about the FMM?
Don't stress out! That's completely normal. To get that help, you can speak to one of our super agents here. In addition, you have the option to enter the Mexico FMM page to read other frequently asked questions that might be very useful.
As you have already seen and detailed, getting a Mexican FMM for the citizens of Indonesia is just a piece of cake. iVisa does the difficult work by handling the bureaucracy, so take advantage of it, and don't worry about papers anymore!