Like many other nationalities, the citizens of Japan are exempt from getting a visa when traveling to Mexico for tourism purposes. However, that does not spare you from getting a Mexico Tourist Card.
You can obtain this document from the airline you are flying with or on arrival, but iVisa offers you a better alternative. You can apply for the Tourist Card online before departure, and after that, you only wait for it to arrive in your e-mail.
You can learn more about this process with the information in this article.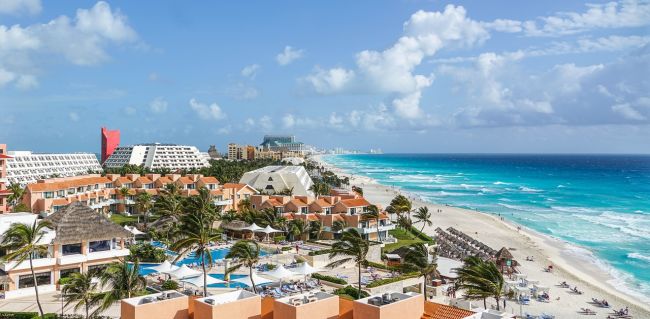 Frequently Asked Questions / FAQs
I am from Japan, do I have to obtain a visa to travel to Mexico?
In that case, you need is a Tourist Card or FMM.
What is a FMM or Tourist Card?
It's an authorization that offers you official entry to Mexico. It is very similar to a visa, however it's a lot simpler to acquire it, especially if you decide to apply online.
How long can I stay in Mexico?
You can stay there for 180 days in Total.
What are the documents for the Japanese?
Ensure you meet all the requirements to start your online application process. Here is the list of requirements:
Valid passport – you can't obtain a Forma Migratoria Multiple unless you have a passport. Plus, the visa policy of Mexico asks you to have at least six more months of validation from your arrival date in the Mexican territory.

Flight ticket – this is necessary only if you travel by air.

E-mail – the travel authorization will arrive by e-mail in PDF format. It's recommended to print it out and take note of the FMM number.

Payment options – the payment has to be online and that's why you have to pay iVisa's fee using a credit or a debit card, or even a PayPal Account.
What is the fee of the Tourist Card?
To know more about it, check the options that we have:
Standard processing – this process is affortable and it takes around 24 hours to get your travel authorization and the total cost is USD 20.00.

Rush processing – your Tourist Card will be ready in 4 hours, and you'll have to pay USD 40.00.

Super Rush processing – this is a fastest option that only takes 30 minutes, however the cost is USD 60.00.
Keep in mind that if you want to travel by car, the total price of your Mexican Tourist Card must be different. So, you will need to pay an extra USD 32.00 for every procedure time.
How many entries do I get with the Tourist Card?
You'll get a Single Entry.
How can I apply?
You can access the application page and fill in the online form as soon as you notice that you have everything required. The task at hand should not take you too long, but iVisa provides 24/7 customer support in case you have questions or doubts.
You will notice that the form created by iVisa consists of three steps.
The first step asks you to give your personal information. You also have to choose a processing time for your application and a mean of travel.

Moving on to the second step, you are asked to make the payment and review your online form.

The third step contains instructions on how to upload your application's supporting documents. When you finish this, submit your request, and that's it! iVisa will handle the bureaucracy that follows.
What should I do if I want to travel by land?
If you travel by car, you will need to request a Tourist Card by Land and it has an additional amount of USD 32.00.
May I apply for my family/friends?
Of course. All you need to do is gather all the documents and then apply for them.
Besides, if you'll apply for one person, apply here and insert all his or her personal information.
If you want to add another traveler, just do so by selecting 'Add new applicant' in the online form.
Do my children also need to get a Tourist Card?
For sure! In that case, you must apply for them separately.
Can I see a sample of a Tourist Card?
I HAVE MORE UNRESOLVED QUESTIONS, WHERE CAN I GET MORE INFO?
You can consult our operators here. Moreover, click on the Mexico FMM page to find additional info about FAQs.