Peruvian nationals are among the people who can travel to Mexico without a visa provided that the trip is strictly for tourist motives.
Nonetheless, you still need to purchase a Mexico tourist card, also known as a Forma Migratoria Multiple. While this document is offered by multiple airlines, as well as on arrival, with iVisa, you can apply for the card online before departure, which will simplify the entire process and you won't have to make long lines at the airport.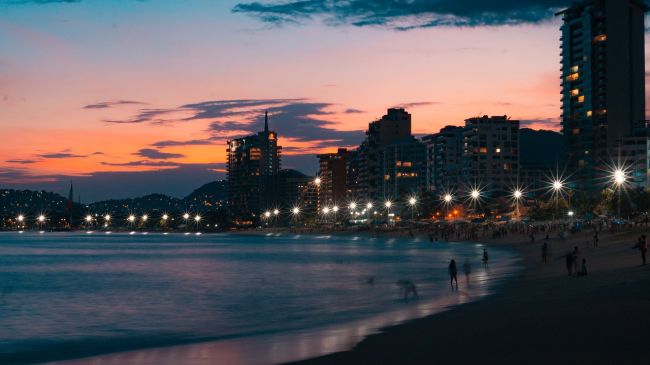 Frequently Asked Questions (FAQs)
I'm a Peruvian Citizen, do I have to acquire a visa to enter Mexico?
If you're planning to travel to Mexico, then you don't need a visa, but you have to request a Tourist Card. If you apply online, it will help you to save a lot of time.
What is a Mexican FMM for Peruvians?
A Mexico Tourist Card is a document required for certain citizens who want to enter Mexico. This is just an authorization for tourism reasons.
How long can I be in the country of Mexico with my Peruvian passport and my FMM?
If you get your FMM and you have your peruvian passport, you can remain in Mexico for 180 days in Total.
What are the requirements?
Before you start the application process, it is important to make sure that you have everything you need in hand. But you only need the following:
Valid passport – to obtain a Forma Migratoria Multiple, your passport should be valid for at least another 6 months from your date of arrival in the Mexican territory.

Flight ticket – you will need this document, especially, the flight number only if you will travel by plane.

E-mail address – first of all, you'll need to insert a valid email. Note that we will send your FMM card via email. Once you get your Tourist Card, print it out and also be sure to have the FMM number written down somewhere

Payment alternatives – make your payment using a credit or debit card or even a PayPal account.
Can I get my Mexico Tourist Card with iVisa?
Yes, of course, you can. We always work hard to provide a professional service, and we've been doing it for more than 6 years.
Can I know the prices and processing times for it?
This can vary depending on how soon you need to have your visa. Both decisions will influence the cost of your Mexico tourist card. Here are your choices:
Standard procedure – pay USD $33.49, and your travel authorization will be ready in 24 hours.

Rush procedure – choose this alternative and you will have your Mexico tourist card in 4 hours. All you need to pay is USD $51.99.

Super Rush procedure – if you need your FMM card as soon as possible, you can apply for it and your travel document will be in 30 minutes, just pay the amount of USD $98.99.
Take into consideration that if you plan to travel by car, the fee will vary. It means that you will have to pay an extra USD $32.00. So, it will be USD $80.99, USD $133.99, and USD $178.99 respectively for each processing time.
How long does it take to apply?
With only 20 minutes, you're ready to receive your FMM.
How is the online application form?
The only thing you have to do is to fill in the application form. You should not find this task complicated, but if you need help or have concerns, you are free to contact iVisa's customer support.
The formulary you must complete has three easy steps.
Step one focuses on personal information, processing time, as well as your means of travel. Concerning the last two, you will have to make a couple of choices, and those choices will determine the cost of your Mexico tourist card.
Remember that when you travel by car, the price of your Mexican tourist card differs. You will spend an additional $29 for each processing time.
Moving on to step two, this is the time for you to make the payment and carefully review your form so that it does not contain any errors.

And finally, step three will ask you to provide iVisa with the necessary documents that support your application. You will have to upload them. When you are done, submit your request, and iVisa will take it from there.
The virtual process of obtaining a Mexico tourist card is far more convenient than the alternatives.
What am I supposed to do once I finish the whole application form for my FMM?
After that, you'll receive the Mexican FMM via e-mail according to the processing time you chose from above. As you might have realized with this information, you don't have to go to an embassy.
How many entries does the Mexican FMM allow?
If you are Peruvian, you can have your FMM card with a Single Entry.
How will I know that my Mexican Tourist Card is ready?
No worries with this part! We will let you know everything by email address.
What happens if I want to travel by car?
In that case, you'll need to request a Tourist Card by Land; but, it costs more.
Can I see a model of the Mexican Tourist Card?
This is sample for you:
Where can I find more details about this travel authorization?
If you have doubts about the FMM. We have two alternatives:
First, you can communicate with our operators here in case you need to get more info.
Secondly, enter on this page to see more details.
Don't hesitate and apply with us. We just want you to feel relaxed and don't get stressed with this process.