Same as most nationalities, the citizens of South Africa cannot travel to Mexico without getting a visa first. At the same time, Mexico's visa policy requires that you apply for a Mexico tourist card as well. It is also called a Forma Migratoria Múltiple, and you can either get it on the plane or on arrival.
However, there is a third option if you want to save time on the travel and avoid some long lines on the airport. You can employ the services of iVisa.com so that you can purchase the FMM card online before departure.
To show you how to properly receive this document, we will give you some valuable information in this article.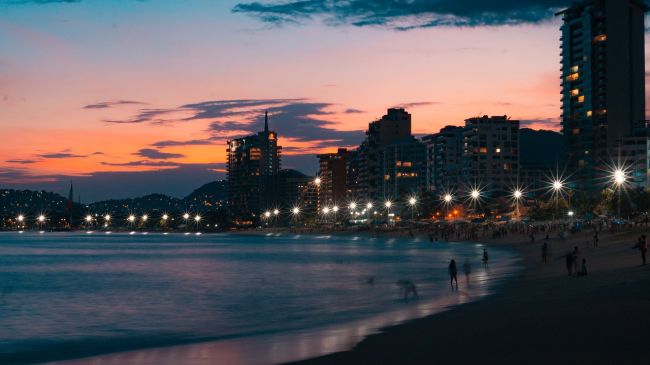 Frequently Asked Questions (FAQs)
I'm from South Africa, do I need a visa to travel to Mexico?
If you're planning to travel to Mexico, then you obviously need a visa. However, you can just apply for a Tourist Card if you just plan to spend some vacations there and you won't get any paid work.
What is a Mexican FMM or Mexican Tourist Card?
A Mexico Tourist Card or FMM (Forma Migratoria Múltiple; previously referred to as an FMT), is an special document that's required for certain citizens who want to travel to Mexico. South Africa is one of the countries selected for this.
How long can I stay in Mexico with this FMM?
If you get your FMM and you have a South African passport, you can stay in Mexico for 180 days in Total.
What documents do I need to apply?
The online application process for a Mexico tourist card does not require much effort on your behalf. Even so, you still need to make sure that you can provide iVisa.com with the necessary things to get the process started. Here is what you need:
Passport – to acquire a Mexico tourist card, you need to have a passport. Moreover, Mexico's visa policy states that the passport has to remain valid for at least another 6 months from your arrival in Mexico.
Airline ticket – iVisa.com is interested in the flight number. Keep in mind that you must fulfill this requirement only if you choose to travel by air.
E-mail address – when you complete an online application process, the FMM card arrives via e-mail in PDF format. Remember to print out at least one physical copy before departure. At the same time, we suggest that you write down the number of your tourist card just in case it gets lost or stolen.
Means of payment – you will be happy to learn that iVisa.com accepts multiple methods of payment. You can either use a credit or a debit card. Whichever is most convenient for you.
Can I get my Mexico Tourist Card with iVisa.com?
Yes, of course you can. We always work hard to provide a professional service, and we've been doing it for at least 6 years.
What are the prices for the FMM?
This will vary according to how fast you require it. Both decisions will influence the cost of your Mexico tourist card. Regarding the processing, here are your options:
Standard processing – With this option you only have to pay

USD 20.00

, and with that your application is processed in

24 hours

.
Rush processing – for things to move faster, you can choose this option, and your Mexico tourist card will arrive sooner, in

4 hours

. The fee is higher of course, you have to pay

USD 40.00

.
Super Rush processing – this is the fastest option you can choose. It is the most expensive too. This time your application is ready in

30 minutes

, and you will be charged

USD 60.00

.
Just remember that if you apply by land, the cost will be different. You'll be charged an extra USD 32.00, to be more precise. As a result, your total amounts to pay will be USD 52.00, USD 72.00, and USD 92.00 respectively for each processing option.
How is the online application form?
The last thing you have to do is to access the application page so that you can fill in the form. The task you are given is not at all complicated, but remember that if you need assistance, iVisa.com is ready to jump in at any moment. Our customer support service is available 24/7 and entirely free of charge.
The form you will find on the application page is split into three steps:
1. The first one wants your personal information, but you have to choose a processing time for your application and a means of travel as well. Remember that the cost of your Mexico tourist card depends on the choices you make.
2. The second step consists of payment and revision.
3. The third step is for you to upload the supporting documents of your application as per iVisa.com's instructions. Right after you complete all three steps, you can hit the submit button, and the FMM card will arrive in your e-mail inbox in the timeframe of your choosing.
As you can plainly see, the process that allows you to get a Mexico tourist card online involves minimal effort.
How can I pay for this application?
With iVisa.com you're able to pay with credit or debit card.
What am I supposed to do once I complete the whole application form?
When you finish it, you'll receive the Mexican FMM through an e-mail according to the processing time you selected from the mentioned above. As you might have seen with this information, you don't have to go to any embassy.
How many entries does the Mexican FMM allow me to have?
If you're from South Africa, you can have your Tourist Card with a Single Entry.
How will I realize when my Mexican Tourist Card is ready to use?
There's no need to stress about this! We will let you know via e-mail. So as long as you make completely sure that you gave us a valid e-mail, you'll always get easily notified.
What if I have to travel by car?
Then you should apply for Tourist Card by Land, which has an extra cost.
How does the Mexican FMM Look Like?
I still need to asnwer some other questions, where can I read more information?
It's ok if you still have some questions and other doubts about the FMM. iVisa.com can help you with two options:
First, you can contact our customer center here if you want to receive a more personalized attention.
Or secondly, you can enter the Mexico FMM page to check other FAQs that could be helpful.
It's time for you to enjoy your trip and forget about paperwork, we can work that part so you can feel relaxed!