To travel to Mexico as a Swiss citizen, it's important to have a Mexico Tourist Card. This document is mandatory and is the only thing required to easily enter the border, either through an airport or a land port.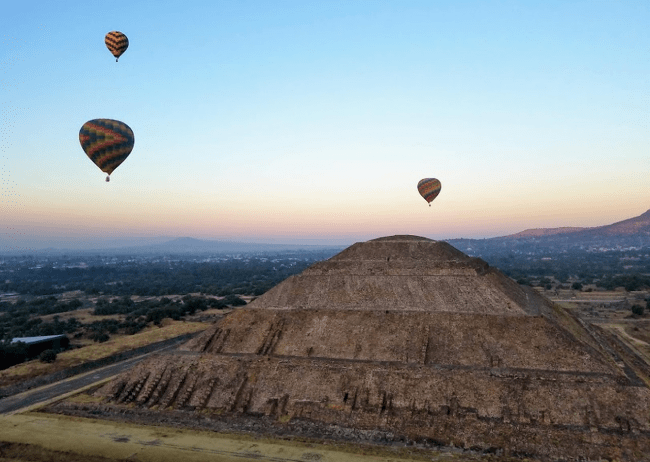 In short, the Mexico visa for the citizens of Switzerland is nothing more than the Mexico Tourist Card or Forma Migratoria Múltiple.
Applying for this document is not a difficult task when you use iVisa.com. You can learn more about it by reading the following questions.
Frequently Asked Questions
How can I get the Mexico Tourist Card?
You can get the Mexico Tourist Card during the flight or by going to the embassy, ​​but that could take a long time. Besides, this official process is usually tedious due to the requirements that are asked of you.
To make it easier for you, you can simply apply with iVisa.com. The best thing about our option is that you can apply at any time, even from home, without having to stress while you're at the airport.
Why is the Mexico Tourist Card important?
This document is important because it allows you to enter Mexico without any problem or difficulty. Also, it's the only mandatory requirement for those who don't need a stamped visa as happens with Swiss nationality.
You can find other details about the Mexico Visa for the citizens of Switzerland on this page.
Do I need some documents first to apply online?
Yes, it's necessary to have some basic items and documents first before applying online. However, these items are quite simple, you only need:
Your passport with adequate validity. It must not be expired at the time of entering Mexico or while you are there.
An email so you can receive your FMM and other important emails.
A payment method. It can be Paypal or debit/credit card.
Copy of both the passport and the flight ticket.
What is the price of the Mexico Tourist Card?
Another important aspect that you should not overlook while completing your online process is the price. This price varies depending on two things: the processing option and the type of Mexico Tourist Card.
Take into account that the Mexico Tourist Card by Air doesn't have an added fee from the government. We only charge a small fee to process this document more quickly and easily.
In the case of the Mexico Tourist Card by Land, it does have an extra fee from the government, which is included in our packages.
The other factor, the processing time, changes depending on how fast you need your document.
To give you a better idea of ​​this topic, we offer you the rates for the FMM by air:
Standard Procedure Plan: It costs only

USD $11.99

, and you get the FMM ready in

24 hours

(1 day).
Rush Procedure Plan: It has a price of

USD $22.49

and it makes you wait no more than

4 hours

.
Super Rush Procedure Plan: The price increases to

USD $37.99

and the waiting shortens to

30 minutes

.
What is the difference between the Mexico Tourist Card by Land and the Mexico Tourist Card by air?
The difference between the two documents is that you can only get the Mexico Tourist by Air to travel to Mexico by plane. This card doesn't have a government fee.
Now, in the case of the Mexico Tourist by Land, it's used only to enter Mexico by bus or any other car and it has an extra fee.
You can get other useful information about the Mexico Visa for the citizens of Switzerland at this link.
How can I get the FMM?
You can easily apply for the Mexico Tourist Card with iVisa.com.
Our procedure only has three steps. These are:
First, enter the online form and write down your general details. Also, choose your procedure plan.

Second, don't forget to review the information you wrote to continue with the purchase. You can use your debit/credit card or Paypal in this step to finish the payment.

Third, load the copy of your documents and attach them to the application form so you can send it once it's ready.
You don't have to do anything else after that. You're ready to receive your document as fast as you want via email inbox.
If you want to get help or personal assistance while applying, click here.
Is the online process safe?
Applying online can seem a bit suspicious to some people. But in our case, we can ensure that our service is 100% safe thanks to our high-quality platform and our professional and cautious team.
We have thousands of reviews from different clients around the world, who have been happy with the results we offer. Also, these reviews are available on guaranteed web portals like Trustpilot.
Where can I find more info about the Mexico Visa for the citizens of Switzerland?
You still have the option of getting more information about the Mexico Visa for the citizens of Switzerland here. Plus, you can always contact us if you need help.
If you prefer to start your online application now, then go to this link. You'll be ready in a few minutes!