If you're a Czech Citizen, you do not have to get a visa to cross the Mexican border when your trip is for tourism purposes. However, you do need a Mexico Tourist Card. It is mistakenly called a visa, even when it's not. The Forma Migratoria Multiple or Tourist Card can be obtained on the plane or at arrival, but iVisa gives you an easier alternative. You can acquire it online before departure, and you can have it in only 30 minutes.
In this article, you'll learn more details about the Mexican Tourist Card including what requirements you'll need to apply and also the prices.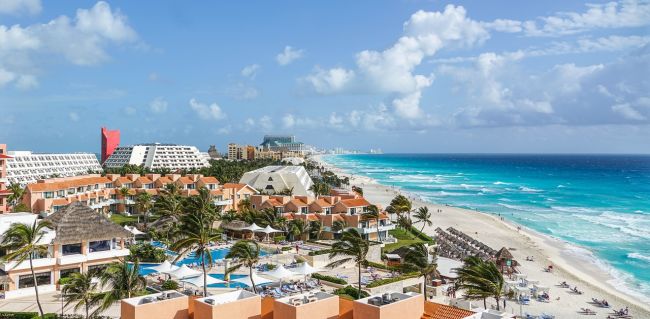 Frequently Asked Questions / FAQs
I have a Czech passport, do I need to acquire a visa to travel to Mexico?
All you need is a Tourist Card before traveling to Mexico. You can check the requirements here
What is a Forma Migratoria Múltiple Card?
This is a document required for all foreign citizens who want to visit Mexico as long as they're not involved in any kind of paid work.
What is the validity of the Tourist Card?
It will be valid for 180 days after arrival, and it also grants a Single Entry for 180 days in Total. Remind that this travel document must be used only for tourist reasons.
What are the requirements?
For a smooth application process, we recommend that you first put together everything necessary, and then proceed to fill in the application form. With that being said, here is what you will need:
Valid passport – before applying online for a Tourist card, assure that your passport has its validity for at least 6 months from the date of arrival in the country of Mexico.

Airplane ticket – provide a flight number if you are planning to travel by plane because when you take the trip by car, no substitute document is needed.

E-mail address – as a result of the online application process, your FMM Card will arrive via e-mail in PDF format. You need to print it out before departure. Also, we suggest that you write down the FMM number just in case your Tourist Card is lost or stolen.

Means of payment – an online application process also requires a method of payment; for that, you can use a credit or debit card or a PayPal account.
May I know the procedure times and costs offered by iVisa?
According to how fast you want your Tourist Card you will know the exact amount to pay. We, give you 3 choices:
Standard processing – this is the slowest option you can choose. It is also the cheapest. Your travel document will be ready in 24 hours, and the quantity to pay is USD 20.00.

Rush processing – this option offers you the Tourist Card within 4 hours, and the fee is USD 40.00 in total.

Super Rush processing – this is the fastest alternative because in 30 minutes you will obtain your FMM card. However, the amount to pay is USD 60.00 in total.
If you travel by land, the prices will vary. It would be USD 52.00, USD 72.00, USD 92.00 respectively.
Click here to begin your request.
How long does it take to apply for a Mexico Tourist Card?
With only 10 minutes, you will be able to fill in the entire form.
How can I apply?
Once you consider yourself ready, you can go ahead and fill out the application form. It's not too complicated, but iVisa provides customer support 24/7 if you need a little bit of help.
You must go through three simple steps:
The first one asks you to provide your info and details of your trip. Also, you must choose a processing time for your application and you have to mention the means of your travel.

The second step requires you to cover the payment and review your form so that it does not contain errors.

The third step asks you to upload a few documents that support your application. Once you are done, you are free to submit your request, and iVisa will take things further.
The bottom line is that getting the Mexico Tourist Card online is a lot easier than applying for it on the plane or at arrival.
Is it necessary that my children acquire a Tourist Card, too?
Of course. In that case, you will need to apply for them separately. All foreign citizens who want to travel to Mexico require a visa, even kids.
Do I need a Tourist Card if I am in transit through Mexico?
You ONLY require a Tourist Card if you plan to leave the airport while you stay in Mexico.
What can I do if I make a mistake in my application?
If you made a mistake while entering your data online, then please reach out to our customer service representatives as soon as possible to receive proper assistance. Don't forget that modifications are no longer possible if we already submitted your application and you will have to apply again.
What if I travel by car or bus?
In this situation, you must request a Tourist Card by Land, of course, it has an extra cost if you contrast it to the FMM by air. So, the cost of it is USD 32.00.
Can I see a sample of the Mexican Tourist Card?
Are there other ways to read more information?
For a better resolution, enter here and communicate with one of our super operators. As a second option, you can get more details about this topic here.
Don't wait any longer and start your adventure NOW! Just apply with us.