Turkish citizens who want to have a nice holiday in Mexico can now apply for a electronic Travel Authorization (eTA).
This document can be purchased from the airline you are traveling with or when you arrive in Mexico, but there is an easier alternative. If you use the services provided by iVisa, you can get your electronic Travel Authorization (eTA) in as little as 30 minutes.
Keep reading to find out more information about this travel document.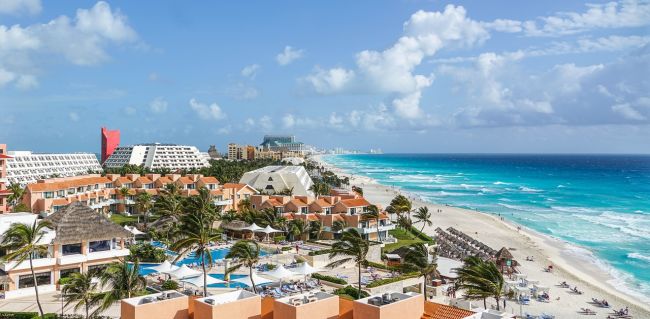 Frequently Asked Questions
What is a Mexican eTA?
The Mexican Electronic Travel Authorization is a travel document required for some nationalities who plan to enter Mexico for tourism intentions.
How long can I stay in Mexico?
You can stay for 180 days Per Entry.
What are the requirements?
The first thing you should know is that the process of acquiring a Mexico eTA is not as time-consuming as obtaining a regular visa. Nonetheless, you still need to make sure that you have the necessary documents, which are:
Valid passport – get an Electronic Travel Authorization if your passport remains its validity for 6 more months from your arrival in the Mexican territory.

Airline ticket – we just need the flight number.

E-mail address – it's vital that you enter a valid email in order that you can receive all information about your request.

Modes of payment – we accept credit/debit cards and also PayPal.
What are the prices and processing times?
Your choices will establish the cost of your Mexico tourist card. As far as the processing times, you have the following alternatives:
Standard processing – many travelers choose this because of the price. However, the electronic authorization will be done in 24 hours, and you just need to pay the quantity of USD 24.00.

Rush processing – your electronic visa will be delivered in 6 hours. The fee of this is USD 46.00.

Super Rush processing – this process gives you the Tourist Card in 30 minutes, obviously, you'll have to pay USD 62.00.
How can I apply?
As soon as you are ready, fill out the application. This is very easy to complete, but in case of concerns about the process, feel free to reach iVisa's customer support. The service is available 24/7 and entirely free of charge.
The application form has three steps:
In the first step, you must provide your personal information, but you also have to choose a processing time for your application.

The second step is even shorter. All you have to do is to make the corresponding payment and proofread your formulary carefully so that you can be sure it does not contain any mistakes.

The third stage focuses on supporting documents, meaning that you have to upload them. When you are finished, you can click on the submit button, and iVisa will take care of the rest.
It is important to remember is that while iVisa cannot facilitate the process of obtaining a Mexico Visa for the citizens of Turkey, it can help with the Mexico eTA.
The document has a validation for 30 days after issued, and it allows for a Single Entry to Mexico.
Is it compulsory to apply for my children?
Yes, you have to apply for an eTA if you travel with your children.
How does this eTA look like?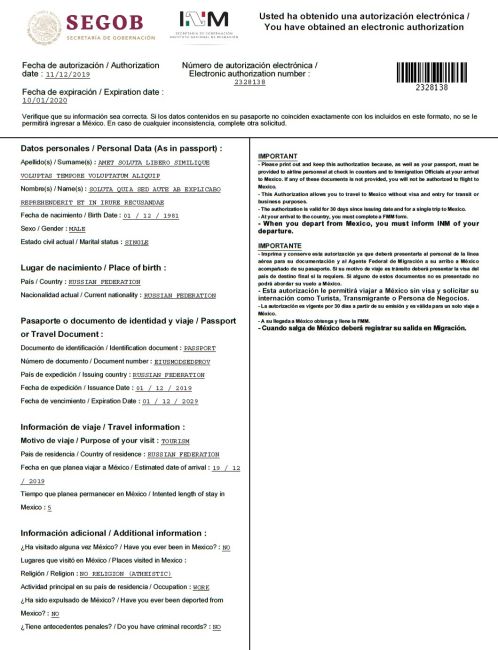 I HAVE MORE UNRESOLVED QUESTIONS, WHERE CAN I GET MORE DETAILS?
Remind that we can't help the citizens of Russia to obtain a Mexico Visa, but we can facilitate the process of getting a Mexico Electronic Authorization.
The official authorization that you will receive in your email address is valid for 180 days since your arrival in Mexico, and it grants you a single entry. You can always communicate with us at any moment. In addition, you will find more info on this page. Help us help you have a journey you will never forget!