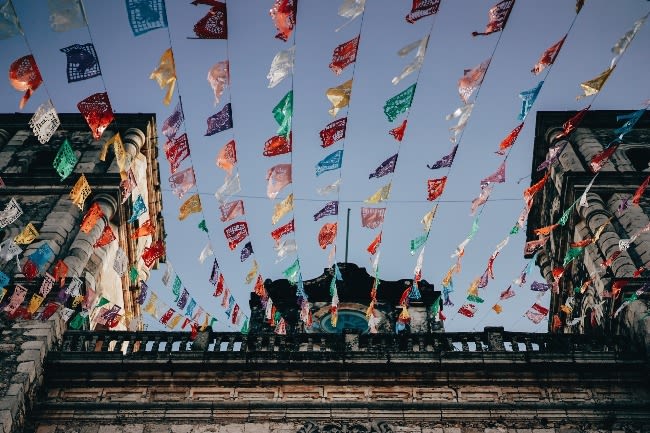 Mexico is the top destination this year. With its borders open and the sun and the sea waiting for us, it's time to dust off our bathing suits and get ready for the holiday of a lifetime.
Don't postpone your trip any longer! If you're considering traveling to Mexico for your next holidays, here are some reasons to visit, easy to follow steps to get your visa and some recommendations of the best things to do during your trip.
We hope this article gives you the momentum you need to start planning your trip to magical Mexico!
Why travel to Mexico?
Mexico offers its visitors a wide variety of experiences to suit every taste. At one moment, you're enjoying the waves in the Caribbean sea and the next you're eating a hearty plate of cochinita pibil - slowly cooked marinated pork - while listening to mariachis. The truth is that Mexico has so much to offer, that you can visit the country many times and still find new and exciting experiences on each trip.
That's the magic of Mexico!
History and culture
Mexico was home to ancient civilizations that were so rich, that inspired the story of El Dorado, a city made entirely of gold. They constructed great cities, created beautiful art, developed intricate economic systems and studied the movement of the stars next to the most amazing landscapes on Earth. On the same day as visiting these historic sites, you can enjoy a swim in the fresh waters of a cenote and explore an ancient pyramid while the most interesting stories through their masterful engravings.
You can also delight in the work of some of Mexico's great artists like the painter Frida Kahlo and her husband, the muralist Diego Rivera in one of the many museums throughout the country.
Local cuisine
If one thing Mexico is famous for is the spectacular cuisine. Whether you prefer to enjoy high-end restaurants, or traditional dishes cooked by the hands of abuelas, you'll find something to delight your senses in Mexico.
There are tortillas and tacos filled with pork, chicken, beef or fish. There are also enchiladas, tamales and mole. Mexican food is a whole experience. But be careful, Mexican food has one recurrent ingredient: chili peppers. It is very spicy and you want to be ready, because it will get hot!
Colorful lifestyle
In the end, what really traps visitors is the Mexican lifestyle. Mexicans are known for being lively, friendly and very welcoming.
If you're more of a city dweller, you can explore Mexico city's lovely streets full of art and experiences. Take a Spanish class and communicate with locals in their musical language, or learn history through botany at the Ethnobotany Garden. There's so much to do in this massive city.
But if you prefer a more wholesome experience, consider visiting one of Mexico's magic towns. These pueblos mágicos are a perfect reflection of the beautiful, traditional Mexican life.
But before you can do any of this, we need to take care of a very important affair: your Mexico Visa for citizens of Ukraine. Let's get to it, and at the end of this article, we'll give you some more suggestions of things to do and places to visit during your trip to Mexico.
Visa and Requirements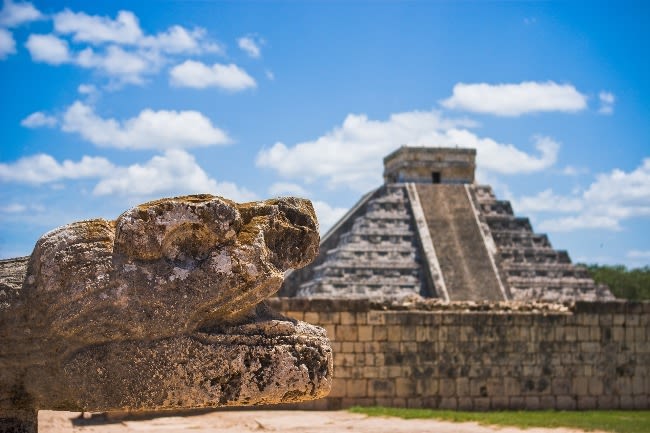 What do I need to enter Mexico as a citizen of Ukraine?
Travelers from the European country require a Mexican Electronic Authorization (eTA) to enter Mexico. This mandatory travel document was made available to select countries in Europe, including Ukraine. It can be considered a Mexico Visa for citizens of Ukraine as it's valid to travel to Mexico for tourism purposes.
Travelers can process this document completely online and it will grant them a stay of 180 days Per Entry in Mexico. Keep in mind that this Mexico visa for citizens of Ukraine cannot be used for business purposes. Visitors are forbidden to seek paid work or employment with this travel authorization.
If Ukrainian travelers are looking to work or study in Mexico, they will need to process a different Mexico Visa for citizens of Ukraine directly at the embassy.
What requirements do I need to get a Mexican Electronic Authorization?
Because the whole process of this Mexico Visa for citizens of Ukraine is done online, the requirements to get it are minimal.
You'll need:
A passport scan - Your passport must be valid for at least another 6 months after your application process for the Mexico Visa for citizens of Ukraine. You'll need to upload a clear scan of your information page. The scan cannot present any smudges, blurs, or glares on it that prevent government officials from reading any of your details.
Email Address - Make sure this is an email address you check frequently, as your Mexico Visa for citizens of Ukraine will arrive via email.
Payment Method - You'll need a valid payment method to pay for your Mexico Visa for citizens of Ukraine.
Pro-tip: Avoid getting your Mexico Visa for citizens of Ukraine rejected by presenting a clear scan of your passport information page. If you're using your phone to scan your passport, here are some tips to get the best picture.
Take the picture near a natural source of light, instead of a lamp, and do not use flash. This will prevent glares on your picture.
Clean the lens of your camera with a cloth before taking the picture, to avoid any smudges or blurs in your scan.
Use a tripod or find a stable position to take the picture. If your hand is shaking while taking the picture, it will end up blurry. Try resting your arm somewhere comfortable for a clear final product.
If I'm traveling with children, can I include them in my Mexico Electronic Authorization?
No, each traveler needs to have their own Mexico Visa for citizens of Ukraine. You'll need to fill an additional form for each child that is traveling with you. If you're applying through iVisa.com, we make it easy for you to add children to your form. Just click on "Add new applicant" when applying for your Mexico Visa for citizens of Ukraine and you'll be able to add all your family members traveling with you.
If you're not the parent or tutor of the child you are traveling with, you'll also need to check if you meet your local requirements to travel abroad with them. They are usually requested at the airport before leaving the country.
When should I apply for the Mexico Electronic Authorization?
The Mexican government recommends applying for your Mexico Visa for citizens of Ukraine 30 days before traveling. However, we know that some of the best trips are the ones that happen on the spur of the moment. That's why at iVisa.com we offer processing times as short as 30 minutes before your trip, so even in a rush you can process your travel documents quickly and easily.
Does applying for the Mexico Visa for citizens of Ukraine guarantee my entry to Mexico?
Sadly, no. All governments reserve the right to accept or deny entrance to their countries at any time, regardless of the documents you have. However, getting all your documents sorted before your trip improves your chances of a smooth transit through the borders.
Do I need a yellow fever vaccination certificate to enter Mexico?
Only if you're coming from a country with high-risk of yellow fever transmission. If you're unsure, you can check the list of countries directly on the WHO site by clicking here.
COVID-19 Restrictions
What are Mexico's current entry restrictions due to COVID-19?
Currently travelers arriving to Mexico from Ukraine are not required to present a negative PCR or vaccination proof to enter the country alongside their Mexico visa for citizens of Ukraine. They are also not required to quarantine upon arrival.
If you're arriving into Mexico through a transit country, you'll need to check the requirements of that country before your trip to make sure everything goes out smoothly.
In any case, as the pandemic evolves and the COVID-19 restrictions change we invite you to stay tuned to our Mexico Visa for citizens of ukraine. We update it regularly to reflect the most recent changes in pandemic related restrictions.
Applying with iVisa.com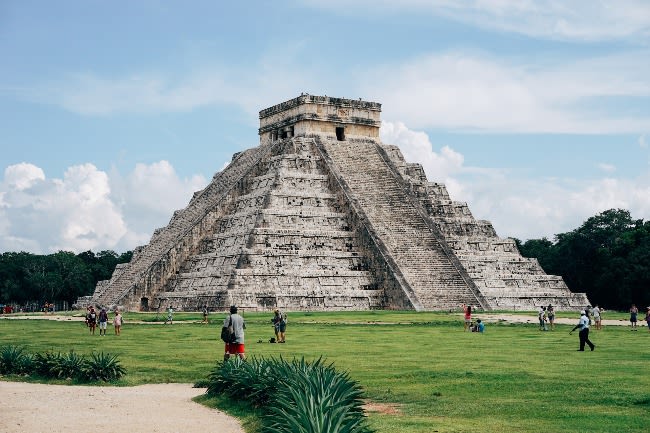 Why should I apply for my Mexico visa for citizens of Ukraine with iVisa.com?
Applying for your Mexico Electronic Authorization can get tricky, especially if you don't find the form in your own language. Making a mistake in your application, like filling out the wrong information or forgetting to upload one of the required documents is reason enough for getting your application rejected.
iVisa.com offers an easy-to-use service that will allow you to apply for your Mexico Visa for citizens of Ukraine in less than 15 minutes. You can access immediate assistance through the chat if you have any questions. Additionally, after you submit your application, it gets carefully reviewed by one of our experts. If we encounter any problem with your application, we'll contact you right away via email to sort it out before processing it.
Once your application is perfect, then we'll process your Mexico Visa for citizens of Ukraine with the authorities saving you precious time by taking care of the whole process.
How can I apply with iVisa.com?
Applying with us is as easy as setting up a new email account. Gather your documents - your passport and method of payment - and follow these three simple steps to apply for your Mexico Visa for citizens of Ukraine:
Step one: Fill out our application form with your personal information and details of your flight and choose the processing time that suits your needs best.

Step two: Check that all the information you entered is correct and proceed to pay for your Mexico Visa for citizens of Ukraine.

Step three: Upload the required documents and you're done!
The whole process takes less than 15 minutes. And if you have any questions or run into any issues along the way, contact our customer service team. They are available to help you with your Mexican Visa for citizens of Ukraine 24/7.
What are the cost and processing times of my Mexico Visa for citizens of Ukraine?
We offer all our customers three different processing speeds for their Mexico Electronic Authorization.
Standard processing – This is our most affordable option. Your Mexico visa for citizens of Ukraine will be ready in

24 hours

. It costs

USD 24.00

.
Rush processing – This is meant for travelers who are in a rush and want to get their documents quickly. We will process your eTA in

4 hours

and it costs

USD 46.00

.
Super Rush processing – This is perfect if you want to receive your Mexico visa for citizens of Ukraine ASAP. It'll be ready in

30 minutes

and it costs

USD 62.00

.
What happens after I apply for my Mexico Visa for citizens of Ukraine?
After completing your application for the Mexico Visa for citizens of Ukraine, one of our experts will carefully check it and make sure everything is correct before processing it.
You will receive your Mexico Electronic Authorization within the agreed time directly to your email inbox. You won't need to go to the embassy to get it. We do recommend that you print a hard copy of your Mexico visa for citizens of Ukraine before your trip and present it to the authorities upon arrival.
It will look like this: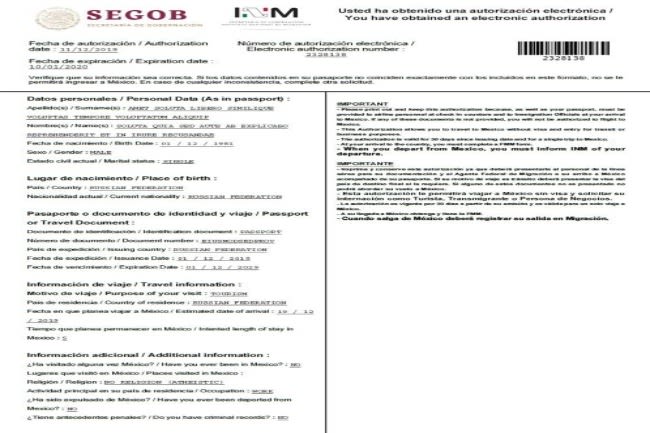 iVisa.com Recommends: Things to do in Mexico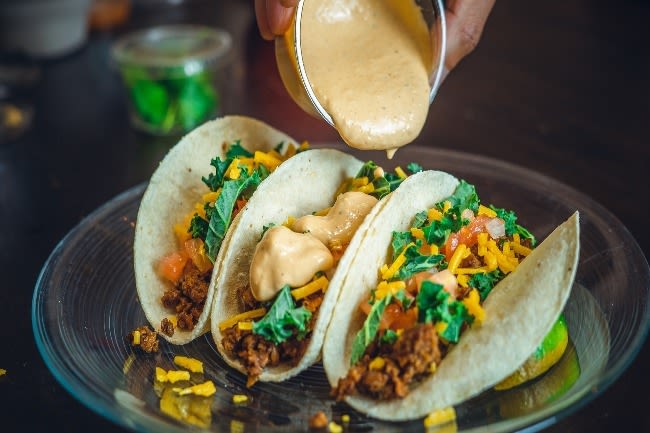 Visit a magic town
Mexico has 132 pueblos mágicos or magic towns. They are places of historic value to the country. They are rich in symbols and legends that correspond to the historic events that took place there.
One of these towns is Vallaloid. This colonial town is located in the Yucatan peninsula, just minutes away from Chichén Itzá. In Valladolid, you can experience the real Mexico. Hotels and restaurants are located in colonial houses painted in bright colors as this is traditional in the country.
The town is home to historic buildings like the former San Bernardino Convent and the San Servacio Church, and museums where you can admire the Mayan archeological artifacts, like the San Roque museum.
Around the city, you can explore breathtaking cenotes, like Cenote Xkeken and Cenote Zaci and impressive Mayan ruins, like the famous Chichen Itza. The advantage of staying in Valladolid is that you can explore these popular locations early in the morning before the crowds arrive.
Try mole
Mexican food has a lot of delicious preparations, but the mystery surrounding mole is what makes this particular dish so exciting. Each family, restaurant and street vendor prepares mole differently and they hold on to their own family recipe with the utmost secrecy. Cocoa, three types of chilies and an assorted variety of spices are among the list of ingredients.
In Oaxaca you can try it's seven colored mole, with mole negro, being the highlight of the lot. In Puebla, you can try mole poblano, made with roasted poblano pepper, peanuts, and plantain for a strong earthy flavor. Mexicans eat mole smothered on chicken or enchiladas.
Celebrate the Day of the Dead
This is by far the most popular Mexican celebration. The day of the dead happens on November 1st and 2nd every year, but the celebrations start days before and can extend as far as November 6th depending on the location.
This celebration, that can be traced back to the Aztecs, contrary to what one might think, is a celebration of joy. Mexicans prepare altars and decorate graves with food, flowers and pictures of their loved ones who have passed. Before, as family members were usually buried near their homes, there was no need of decorating both the graves and the altars separately. But now, graveyards come to life as families bring candles, fruits and marigolds to honor their dead. It's believed that on this day, the dead come back to the world of the living to visit their families.
There are processions and parties in the evening around the country to celebrate this traditional Mexican festivity.
Eat at a local market
There's no better place to experience the real Mexico than a local market. Arrive early to see locals get ready for a busy day. After everything is set, enjoy a delicious traditional breakfast at one of the stalls. Try tamales, chilaquiles or huevos rancheros to start your day the right way. Eating at the market assures you have to try real Mexican food at an affordable price.
After breakfast, head out for a walk around the market. You'll see the most beautiful colors on delicious ripe fruit, piñatas and locally made Mexican clothing. Here's where you will find the best souvenirs to bring back home or the snacks you need to continue your visit around the country.
One of our top recommendations is Mercado de San Cosme, located in San Rafael, one of Mexico City's most popular neighborhoods. Here local vendors sell everything from produce, meat, spices, traditional candies and flowers. If you go at lunch, you find stalls selling tortas - Mexican hearty sandwiches - and quesadillas in the middle of the building.
Take a dip in a cenote
Cenotes are natural sinkholes exposing groundwater that are formed by the collapse of limestone bedrock. Their water is incredibly pure as it's filtered through the ground by rainwater.
Cenotes are exclusive to the Yucatan's peninsula which makes them the area's main attraction. In ancient times, they were used by Mayans as reliable water supplies, as this region has almost no rivers and very few lakes. They were also places of worship, as Mayans believe they were gateways to the afterlife. Today millions of travelers visit them every year to enjoy a dip in fresh waters.
Our top recommendation is Cenote Azul. It's one of the largest cenotes in Yucatan with different kinds of pools to satisfy every tourist. If you feel like relaxing, you can just take a dip, swim around and enjoy the sun. For more daring tourists, there's a 10-feet-tall platform to jump from.