As a Venezuelan, if you decide to spend your vacation in Mexico, you should know that you don't need a tourist visa to enter the country. What you do need, however, is a Mexican tourist card, also called a Forma Migratoria Múltiple.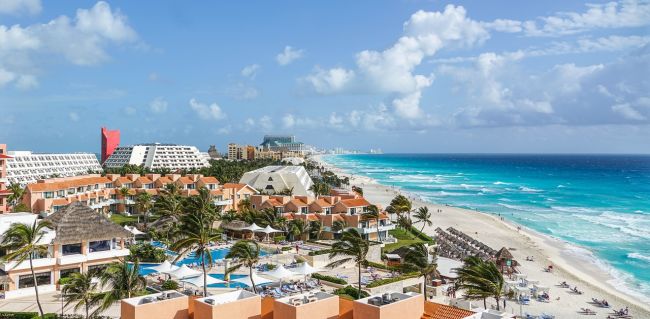 You can obtain it on the plane on your way to your destination, or you can get it on arrival. But iVisa allows you to apply for the card online before departure. That way, you can have it approved in just a few minutes.
Here we will teach you how to properly apply for this document and what requirements you need.
Frequently Asked Questions (FAQs)
I'm from Venezuela, do I need a visa to enter Mexico?
As we said before, you don't need a visa to enter Mexico, you only require a Tourist Card or FMM, nothing else.
What is a Forma Migratoria Múltiple?
The Mexican Tourist Card or Mexican FMM is a document that provides you legal entry to Mexico. It's similar to a visa, but it is easier to get it, especially when applying online.
What are the requirements for the citizens of Venezuela ?
Before you start the online application process, you need to make sure that you can provide iVisa with everything necessary. That should not be a difficult task for you because the list of requirements does not contain anything that may be challenging to acquire. Here is what you need:
Valid passport – you cannot get a Forma Migratoria Multiple unless you hold a passport. Plus, the visa policy of Mexico requires that the passport should be valid for at least another 6 months from your date of arrival in Mexico.
Flight ticket – remember that this requirement applies only to tourists who decide to travel by air. The flight number is what matters. People who travel by car do not need a substitute document.
E-mail address – as you can imagine, when you apply online for your tourist card, the document arrives via e-mail in PDF format. You must remember to print it out before departure. We recommend more than one physical copy. Also, just in case your FMM gets lost or stolen, make sure to have the FMM number written down somewhere.
Means of payment – when you apply online, the payment must be made online too. As to that, iVisa is pretty flexible. You can pay using a credit or a debit card, but PayPal, Alipay, and WeChat are also acceptable.
How can I apply?
Once the requirements are met, you can proceed to the application page and fill in the form. Usually, it takes applicants about 20 minutes to be done with it, but if you need help, you can reach iVisa's customer support via online chat or phone. Our support service is always available and is free of charge.
You will notice that the form in question has three steps:
The first one will ask for your personal information, but you also have to select a processing timeframe for your application, as well as a means of travel. The cost of your Mexico tourist card depends on the choices you make.
The second step is even easier. You must take care of the payment and review your form. It is essential that all the information you provide is 100% correct.
And lastly, the third step expects you to upload the documents that support your application. When you are through, you can submit your request, and iVisa will deliver the tourist card in the timeframe of your choosing.
Do you feel ready to apply? Then you can start your application here.
What is the cost of the Mexican FMM?
Regarding the processing time, you can opt for one of the following options according to how soon you want your visa:
Standard processing – this is the slowest option you have at hand. It is also the least expensive, of course. Your application is processed within

24 hours

, and the fee is just

USD $26.49

.
Rush processing – if you select this option, you receive your Tourist Card in just

4 hours

, but as you can guess, the fee goes a bit higher. You will be charged

USD $46.49

.
Super Rush processing – as the fastest available option, this is the one more pricey. The Tourist Card is approved in

30 minutes

, but you have to pay

USD $74.99

for it.
Please note that if you are travelling by car, the cost of your Mexico tourist card will differ from the prices above. You will be charged an additional USD 29.00 for each processing time.
How many entries does the Mexican FMM allow me to have?
With your FMM, you'll receive a Single Entry, so this means you can enter just once.
What can I do if I travel by land?
In case you decide to travel by land, you'll have to apply for a Tourist Card by Land, which as we mentioned before, it has an extra cost of USD $32.00.
Can I apply for family and friends?
You can apply for family members or closer friends as long as they obviously have the same requirements as you. Don't forget to have their personal information on hand to proceed with this.
Also remember that if you're applying for one friend or one family member, you can apply here by having their personal information.
In the case of just adding one person, then you can do it by selecting 'Add new applicant' in the application form.
Do I have to apply for my children too?
Yes, you must apply for them separately .
How does this FMM look like?
Where can I read more information about the Mexican FMM?
Don't worry if you still have some doubts about it! You can easily contact our customer service center here to receive faster attention. Or just click on the Mexico FMM page to read other useful FAQs.
Don't lose your amazing trip to Mexico, and start relaxing more by applying online with iVisa.