In case you want to travel to Mexico, you may need a tourist card. Also known as a tourist fee or an FMM (Forma Migratoria Multiple), the tourist card is a document meant for people who come from visa-exempt countries. You can get it from the airline you are traveling with or when you arrive in Mexico, but many people prefer to get their Mexico tourist card online. iVisa can facilitate the process.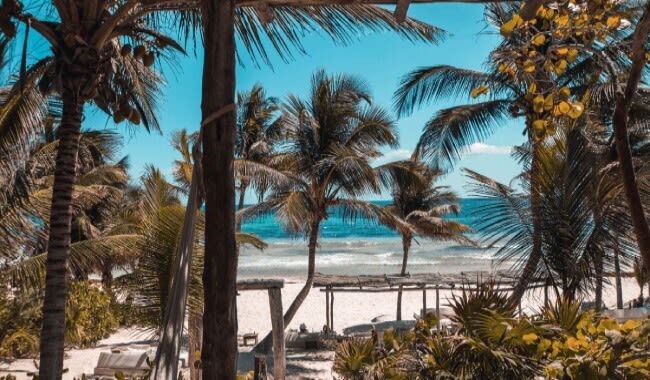 If you want to learn whether or not you are eligible for a tourist card, you can use iVisa's Visa Checker. The green button in the top right corner of this page that says 'Get a Visa' will lead you right to it. Select your nationality from the drag-down menu on the left and add Mexico in the one on the right. If you qualify, you will be redirected to a page where you can apply. If not, you need a visa, and all we can help you with is a list of the nearest Mexican diplomatic missions.
How to apply for a Mexico tourist card online
The online application process is short and not very demanding. The requirements are easy to meet, and chances are that you already have what you need. You must be able to provide the following:
Valid passport – a Mexico Tourist Card application process cannot happen without a passport. Plus, the document needs to remain valid for at least another 6 months from the date of arrival in Mexico. Check its expiry date before you apply.
Airplane ticket – this requirement is valid only if you travel by air. If you choose to travel by land, you can ignore this condition.
Method of payment – the Mexico tourist card application process is entirely online, which means it makes sense for the payment to be made online as well. You can use a credit or a debit card, but iVisa accepts PayPal, Alipay, and WeChat as well.
E-mail address – iVisa will send you the tourist card via e-mail in PDF format. Do not forget to print at least one physical copy before departure. When you have what you need, you can move on and fill in the application form. That is not challenging either, but if you have questions, iVisa's customer support is available non-stop.
The form we are talking about has three steps. During the first one, your general information is needed, and so are passport info and travel details. You must also select a processing time and a visa type. Both factors establish how much you are going to spend on your Mexico tourist card. iVisa gives you three options when it comes to processing:
Standard processing – your application is processed within 24 hours, and you are charged $20.
Rush processing – it only takes 2 hours for your Mexico tourist card to be ready, and you must pay $40.
Super Rush processing – this is the fastest and most expensive option. Your application is processed within just 30 minutes, but you need to pay $60.
As far as the visa type is concerned, you need to choose between Mexico tourist card by air or Mexico tourist card by land. There is no processing time difference between the two, but the latter costs an additional $29. You must pay $49, $69, and $89 respectively.
The second step of the application form asks you to make the payment and do a quick revision, while the third requires you to provide the supporting documents for your application. You need to upload them. After all three steps were completed; all that is left for you to do is to submit your application.
What you need to remember is that you can travel to Mexico, but a tourist card is necessary for all those who cross its borders. Fortunately, iVisa can help with that.