You probably know that no visa will be required for American (US) citizens to stay in Moldova for up to 90 days within a 6 month period. For some nationalities, it will be mandatory, though. An additional entry requirement is the vaccine listing that you will find later in the Frequently Asked Questions as you read the article.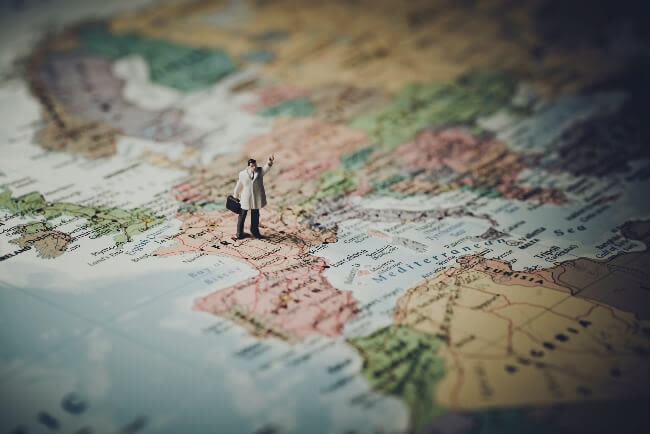 Whether you need a visa or an embassy registration you can apply for these travel documents on the iVisa.com website.
A Moldova Embassy Registration is optional but useful in case of emergencies like natural disasters, political unrest, terrorism, sanitary urgencies, etc.
Apply for Moldova Embassy Registration now.
Do I need a vaccine to travel to Moldova?
Yes. The vaccine list is at hand. Simply scroll down to the FAQs part. A Moldova Embassy Registration is suggested along with the vaccine checklist.
iVisa.com offers you the opportunity of getting registered with your Embassy. This process starts by filling out the Moldova Embassy Registration application online with your personal and traveling info.
You can pay with a credit/debit card or PayPal account.
Upload your documents (passport, photo, etc.) and submit.
You will receive your Moldova Embassy Registration in your email.
You can print it and keep it with you at all times while you travel in order to have the embassy contact information with you at all times.
Frequently Asked Questions
What are the vaccine requirements to travel to Moldova?
Recommended.
Hepatitis A.
Hepatitis B.
Rabies (if you will be close to dogs and wildlife).
Required.
Chickenpox (Varicella).
Diphtheria-Tetanus-Pertussis (TDAP).
Influenza.
Measles-Mumps-Rubella (MMR).
Polio.
Get your Embassy Registration.
Do I need a COVID vaccine or vaccination certificate to enter Moldova?
No, you don't. As of today, COVID vaccination passports or certificates are not a mandatory to enter Moldova. Now if you are a Covid vaccine certificate holder, you won't need to present a negative PCR test nor to follow a quarantine. Since information may change quickly, we advise you to follow up on the latest Moldova travel updates and/or contact your local embassy.
Is Yellow Fever present in Moldova?
No.
Apply now for your Embassy Registration.
Are there areas with risk of Malaria in Moldova?
No.
Sign up here for a Moldova Embassy Registration.
Is the Dengue fever a hazard for travelers in Moldova?
No.
Click here to request your Embassy Registration.
Is a negative PCR (COVID-19) test required to travel to Moldova?
No.
Take me to the application form.
Do I need to self-isolate even if I have a negative result from the COVID 19 PCR Test or the vaccination certificate against it?
Travelers entering with proof of vaccination or a negative PCR test don't need to quarantine. All others will need to quarantine for two weeks from the moment of arrival.
What is the iVisa.com fee to get an Embassy Registration?
$12.95 USD per applicant.
I want to register with my embassy.
What are the iVisa.com processing times?
iVisa.com has three (3):
Fill out the application form.
How safe is iVisa.com to get my Moldova Embassy Registration?
iVisa.com keeps your private information shielded to avoid exposure to identity thefts or any concealed website. We urge you to read iVisa.com customer comments section just to have some references about our online services.
Go to iVisa.com's Moldova's page.
In case I need more information, where do I go?
There is a customer service squad that will be available for you 24/7 for any questions or concerns you could have in regards to the Moldova Embassy Registration or any other travel certification.
iVisa.com recommends
Moldova is a country rich in wine cellars, natural sceneries, and history. Located in Eastern Europe, surrounded by Romania (west) and Ukraine (north, east, south). Its capital city, Chisinau, is moreover the largest of all and is the celebration site of the Moldova National Wine Day and Wine Festival.
Named after the Moldova River, this region stands out for its 7000 years of wine tradition with more than 150 wineries scattered throughout the country. It is definitely one of the best destinations for wine tourism.
DON'T MISS
Tipova Monastery.
A Christian shelter in the 13th century during the Tatars invasion.
National History Museum of Moldova. It holds artifacts of the Paleolithic, Bronze & Iron Age, Neolithic, Roman Era, Pre-Feudal Periods, and the Middle Ages.
Old Orhei Archaeological Complex.
Here you will find the Geto-Dacian fortress built in the 6th -1st century BC.
Cricova Winery.
Second-largest underground winery in the world.
Milestii Mici.
20 kilometers south of Chisinau you will find Milestii Mici, the largest underground winery in the world (40 - 85 km long) (Guinness World Records Book, 2007). An underground city with streets named after cabernet, chardonnay, and other types of wines. You will need to do the tour in a car to see all of it, even workers need to transport themselves through the tunnels by riding bikes.