Moldova can be reached easily with all the necessary documents, so long as you have them. In order to make sure your trip goes smoothly, iVisa.com encourages you to have these documents ready before departure. You must fill out the Moldova epidemiological form if you are a Ukrainian citizen planning on visiting Moldova. Get the help of iVisa.com to get things done.
You may also have to submit a negative covid test result to ensure a smooth entry. Keep on reading this article for more details on how can citizens of Ukraine visit Moldova during coronavirus.
Note: Since March 25th, 2022, the Moldova Epidemiological Card is no longer necessary to enter the country.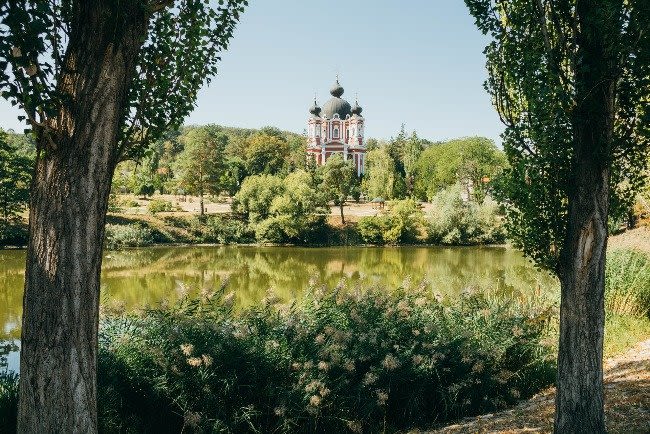 How do will I apply for "Moldova epidemiological form" on iVsa.com?
Navigate to the application page.
You'll be asked for some basic information about yourself and your trip.
Choose a processing time.
Our experts will review your application and notify you if any issues arise.
You can receive any document via email.
Print or show your travel documentation.
Apply in advance
In order to avoid unnecessary hassles, it is a good idea to apply in advance. iVisa.com can assist you with the Moldova Epidemiological Form, so you get a smooth entry into Moldova.
Frequently Asked Questions
Do I need a negative COVID-19 PCR test to get the travel documents?
No, you don't need to take any pre-departure test to travel to Moldova.
Moldova requires travelers to quarantine?
No, you don't have to quarantine when you arrive in Moldova. All Covid restrictions for travelers are gone.
Do I need a COVID vaccine or vaccination certificate to travel to Moldova?
No, you don't. COVID vaccination passports or certificates are not mandatory to travel to Moldova.
Keep in mind that information changes constantly; therefore, we advise you to follow up on the latest Moldovan travel updates or contact your local embassy.
Does Moldova Epidemiological form replace a visa?
No. Moldova epidemiological form is not a replacement for a visa. Health declarations cannot be used in place of visas if a visa is needed for entry to Moldova, then a visa must be submitted. Visit the application page for more info on how can citizens of Ukraine visit Moldova during coronavirus.
How long does it take to receive travel documents through iVisa.com, and how much does it cost?
At iVisa.com, we provide a simple application process and issue travel documents in a timely and cost-effective manner. It offers three processing options.
Standard processing option (

USD 29.99

-

24 hours

): Prices are low, but the wait time is long.
Rush processing option (

USD 57.99

-

8 hours

): If you choose this option, the waiting time will be short, though the price will be slightly higher.
Super Rush processing option (

USD 109.99

-

4 hours

): This is the fastest, but also the most expensive option.
Follow iVisa.com to get more details on how can citizens of Ukraine visit Moldova during coronavirus.
What information is required to get an epidemiological form for Moldova?
With iVisa.com, you can apply online quickly and conveniently. Just upload these details.
Copy of passports, to get your contact details.
A valid email address, you will receive the Moldova epidemiological form via email.
Payment information, pay the application fee online.
Fill the Moldova epidemiological form, to learn how can citizens of Ukraine visit Moldova during coronavirus.
How to apply for a "Moldova epidemiology form" through iVisa.com?
iVisa.com has an extremely simple application form that allows you to apply. You should follow the steps outlined below:
First: fill out the form and select a processing time.
Second: double-check the information and pay the application fee online.
Third: upload a scan of your passport.
If you have any doubts on how can citizens of Ukraine visit Moldova during coronavirus, they contact our customer support team.
Where can I learn more about how can citizens of Ukraine visit Moldova during coronavirus?
If you need more information on how can citizens of Ukraine visit Moldova during coronavirus, then visit iVisa.com. If you need any help, contact customer support agents. They are available 24/7.
Why apply with iVisa.com?
iVisa.com offers a fast and simple application process. Your information is secured with security software and handled by professionals. Your privacy is our concern. Additionally, you can view our client reviews to determine the quality of work.
iVisa.com Recommends
There are many attractive spots in Moldova. You can also enjoy these beautiful spots and witness its beauty. Each spot awaits you with adventure and fun. Here are some of the best places to make note so that you could not miss to visit. Old Orhei is one of Moldova's most popular tourist destinations, with many historical monuments and scenic natural landscapes. The rocky formation of irregular shapes follows the vibration of the land and encloses fascinating attractions such as underground galleries, small fortresses, and caves that look out to the river, making it one of the must-see places in Moldova.
Old Orhei is a Moldovan historical and archaeological complex located in Trebujeni, approximately 60 kilometers north-east of Chisinau on the Raut River in the Republic of Moldova. It organically combines the natural landscape and vestiges of ancient civilizations. The cultural layers of different epochs, such as the Paleolithic, Eneolithic, and Iron Age, were discovered as a result of massive archaeological excavations here. Soroca is located on the Nistru River, which has many beautiful turns. Furthermore, Nistru's right side is high and mostly made up of rocks, making it a pleasant place to hike or travel by boat. The "Holy Trinity" Monastery of Saharna, located about 110 kilometres north of Chisinau on the right bank of the Nistru, is one of the most important religious pilgrimage sites in Moldova, housing the unique relics of St. Cuvios Macarie and, according to legend, a footprint of St. Maria. So, go to these places and make your holidays happiest!