Are you ready to embark on your journey? You can count on iVisa.com to provide you with a comprehensive overview of Moldova Covid travel restrictions, as well as assist you with obtaining critical documentation well ahead of your departure. Currently, visitors are not able to travel to their desired destinations because of the pandemic situation, and many people are concerned about flight availability.
A Moldova epidemiological form is required for anyone entering Moldova during the pandemic. If you need assistance, iVisa.com is here to help. Keep reading to discover all the details about the Moldova covid travel restrictions.
Note: Since March 25th, 2022, the Moldova Epidemiological Card is no longer necessary to enter the country.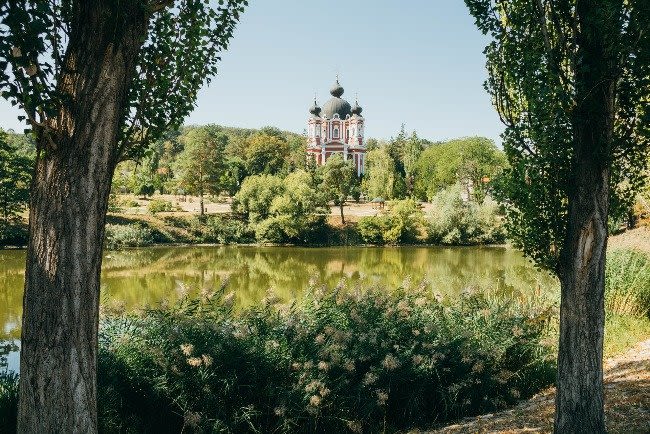 How can I get a Moldova Epidemiological Form with iVisa.com?
Visit the application page.
You will fill in some basic information about yourself and your trip.
Select a processing speed.
Our experts review your application and let you know if there are any problems.
Receive the form via email.
Print or display your travel document at the airport.
Start your application soon!
Frequently Asked Questions
What are the vaccinations recommended to Moldova other than the COVID-19 vaccination?
There are some vaccines that are either recommended or required for Moldova. The following vaccinations are recommended for Moldova: hepatitis A, hepatitis B, rabies, meningitis, polio, measles, mumps, and rubella (MMR), Tdap (tetanus, diphtheria, and pertussis), chickenpox, shingles, pneumonia, and influenza. Covid-19 test results must be negative and the Moldova epidemiological form must be filled out, as specified in the Moldova covid travel restrictions.
Do I need a COVID vaccine or vaccination certificate to travel to Moldova?
No, you don't. COVID vaccination passports or certificates are not mandatory to travel to Moldova.
Keep in mind that information changes constantly; therefore, we advise you to follow up on the latest Moldovan travel updates or contact your local embassy.
Do I need to take a COVID-19 test to travel to Moldova?
No, you don't need to take any pre-departure test to travel to Moldova.
Moldova requires travelers to quarantine?
No, you don't have to quarantine when you arrive in Moldova. All Covid restrictions for travelers are gone.
What exactly does "Moldova epidemiological form" imply?
Developed as part of Moldova's mitigation measures against COVID-19, the Moldova Epidemiological Form is a required travel document. The Moldova Epidemiological Form is required to be filled out by all arriving passengers: it contains information about the passenger's medical condition.
Which countries are on the red list in Moldova?
Red list countries: Andorra, Anguilla, Argentina, Aruba, Australia, Austria, Bahamas, Barbados, Belgium, Belize, Bermuda, Bolivia, Bonaire, Botswana, Canada, Cape Verde, Czech Republic, Cyprus, Croatia, Curacao, Denmark, Dominica, Switzerland, Estonia, Finland, France, Georgia, Gibraltar, Greece, Grenada, Greenland, Isle of Man, Cayman Island, Faroe Island, Turks and Caicos, UK Virgin Island, Ireland, Iceland, Israel, Italy, Lithuania, Lebanon, Liechtenstein, Luxembourg, Latvia, Malta, Monaco, Montserrat, Montenegro, Norway, Netherlands, Portugal, St Kitts and Nevis, San Marino, Seychelles, Slovakia, Slovenia, Spain, United States, Sweden, Suriname, Turkey and Uruguay.
What is the time and cost for iVisa.com to process the form?
iVisa.com also provides three processing times:
Standard processing (

USD 31.99

-

24 hours

): You will be charged in this manner because it is the least expensive option.
Rush processing (

USD 61.99

-

8 hours

): this is the quickest option; the application will be available much sooner than the previous option, but it will be slightly more expensive.
Super Rush Processing (

USD 95.99

-

4 hours

): you will get the Moldova epidemiological form will be processed in a hurry.
Choose a processing option and learn more about Moldova covid travel restrictions with the help of iVisa.com.
What information do I need to provide in order to apply for Moldova Covid travel restrictions?
As with any other application, you'll need to have some documents on hand to make the process more efficient. When you use iVisa.com, we won't hassle you with numerous questions. You need to give these details to complete the process:
Copy of passports must be valid for a minimum of six months.
An email address, to get the Moldova epidemiological form in time.
Payment details, you need to pay the application fee online using a credit/debit card or PayPal account.
How can I submit an iVisa.com application for a "Moldova epidemiology form?"
The application form on iVisa.com is incredibly user-friendly, allowing you to apply from anywhere in the world. The following are step-by-step instructions for you to follow:
First, complete the online form with the necessary information and pick the processing option.
Second, make sure all the information you entered is correct and pay the application fee online.
Third, attach the required documents. You will get the Moldova epidemiology form via email.
Where to find more details about the Moldova covid travel restrictions?
If you have any further questions about Moldova covid travel restrictions or want to learn more about the Moldova epidemiology form, please contact iVisa.com's customer service page. If you need more details about the Moldova covid travel restrictions, visit the application page.
Can I trust iVisa.com?
Yes, definitely! iVisa.com has been working with all types of travel documentation for years, which has given us the experience to handle your Moldova epidemiology form. We have a trustable platform for any travel requirement.
Go to our comments section and check out why we are your best choice for your journey to Moldova.
iVisa.com Recommends
You should go to Moldova if you love traveling and I will tell you what the best way is to try various dishes. In this place, there are various types of food styles. Sarmale is a typical Moldovan dish found in many other parts of the world in slightly different varieties. Sarmale and similar dishes are common in countries of the former Ottoman Empire, Middle East, Balkan and Central Europe. Mamaliga is equivalent to Moldovan cornbread – the much weatherier cornbread. The stub is Mamaliga.
Mamaliga is one of the traditional moldovan farmer's dishes. A traditional Moldovan soup known as Zeama (Zama) is made and eaten year round, usually at lunchtime. Traditionally, the filling of a placinta is brinca, varza (chips), or cartouche (potatoes). You will find Boston placintas in the fall, apple placintas and meat placintas with a visine (sur cherries) in the summer, and all year long. Brinza is often combined with sour cream in the summer, and it is sometimes mixed with cod or dill. If you're planning to visit Moldova, here are some varieties not to be missed. You can combine delicious food with an adventure-filled trip to Moldova. Have a wonderful trip.