Moldova is a hidden treasure for most tourists worldwide. Even though it has increased its popularity due to its high-quality wines, it doesn't receive as many tourists as one may be expecting. Visitors like you holding a Cameroonian passport will need to get the Moldova eVisa for citizens of Cameroon.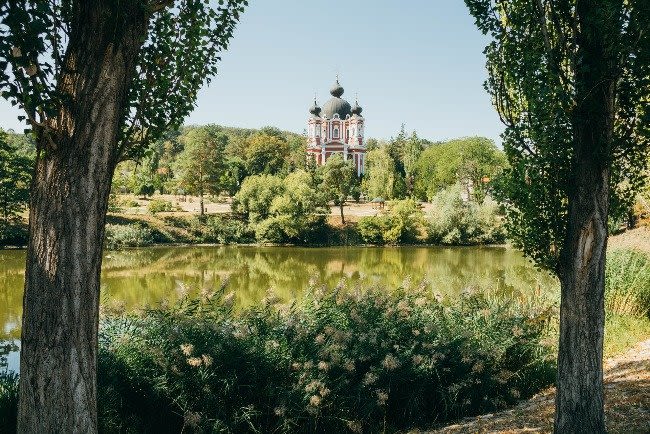 The procedure might be exhausting, but you can avoid tedious paperwork by choosing iVisa.com. Our outstanding team is your helping hand to get it in just 10 minutes.
Check out all details about the Moldova eVisa for citizens of Cameroon in the following lines.
Frequently Asked Questions
What is the Moldova eVisa for citizens of Cameroon?
It is a Single Entry document required travel document that all Cameroonians must obtain to enter Moldova valid for 90 days after arrival. It replaces the traditional process in which the applicant had to go to the closest embassy for that purpose. Instead, you can apply online with iVisa.com.
What requisites do I need if I want to apply for the Moldova eVisa for citizens of Cameroon?
You will need to provide the following details:
Your email address that we will use to submit your Moldova eVisa for citizens of Cameroon once it is done.
A valid means of payment such as your debit or credit card.
You will need to scan your passport information card. It cannot be close to expiring.
Your return ticket.
Proof of accommodation.
A bank statement showing that you will afford the trip.
How much does the Moldova eVisa for citizens of Cameroon cost?
iVisa.com knows you're looking for specific alternatives to get your document that considers your budget. Therefore, we prepared the following 3 choices:
Standard Processing Time: You will have to pay

USD 90.00

to get your eVisa in

16 days

.
Rush Processing Time: It takes

13 days

to process your request, and you pay

USD 110.00

.
Super Rush Processing Time: It is the fastest service we offer. You obtain your Moldova eVisa in

11 days

for

USD 140.00

.
How can I apply for the Moldova eVisa for citizens of Cameroon?
We designed the following 3 step procedure that you must complete to get your eVisa:
First, complete our short questionnaire and then choose the processing time that you prefer.
Second, verify that your information is well-written and pay the fees to get your Moldova eVisa.
Third, upload the required documents and submit your form once you feel ready.
Can I trust iVisa.com?
Without hesitation! iVisa.com is a travel agency that assists travelers like you wishing to get their Moldova eVisa for citizens of Cameroon effortlessly. We have a high-security website that protects your information from any third party trying to steal your data. You will also receive assistance from our qualified team that will get your document for you.
That's why our customers prefer our services as you can read in their reviews.
Can I get in touch with you if I have more questions?
Without a doubt! Our team is committed to helping you at any time. That's why you can chat with our customer service agents to solve all your queries about the Moldova eVisa for citizens of Cameroon. You can also send them a message to [email protected] if you prefer so.
iVisa.com Recommends
One of the biggest dreams that most people try to achieve after the pandemic is traveling to Europe, the most glamorous continent worldwide. Nevertheless, some of them miss Moldova, one of the least visited places in the middle of Ukraine and Romania. Regardless, there are plenty of attractions and historical monuments where you can have a great time with your family and friends. If you're interested in exploring this spectacular country, don't hesitate to check what iVisa.com recommends for all adventurous tourists when visiting Moldova.
In case you didn't know, Moldova used to be part of the Soviet Union for almost a century. Although they became independent about 30 years ago, an autonomous region in the country still preserves the Soviet inheritance. Of course, we are talking about Transdniestr. We encourage you to go there because it is like a time capsule to see how Moldova used to be decades ago. During your stay here, you will see Lenin monuments throughout the territory.
If you're more interested in trying the wine Moldova produces, you must go to Cricova Winery. You will find a complex where it is manufactured because, as you know, the wine industry is increasing in the country.